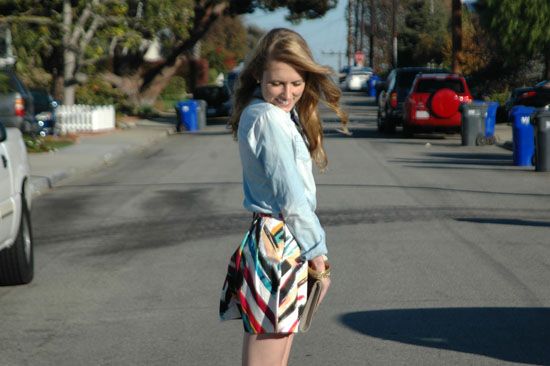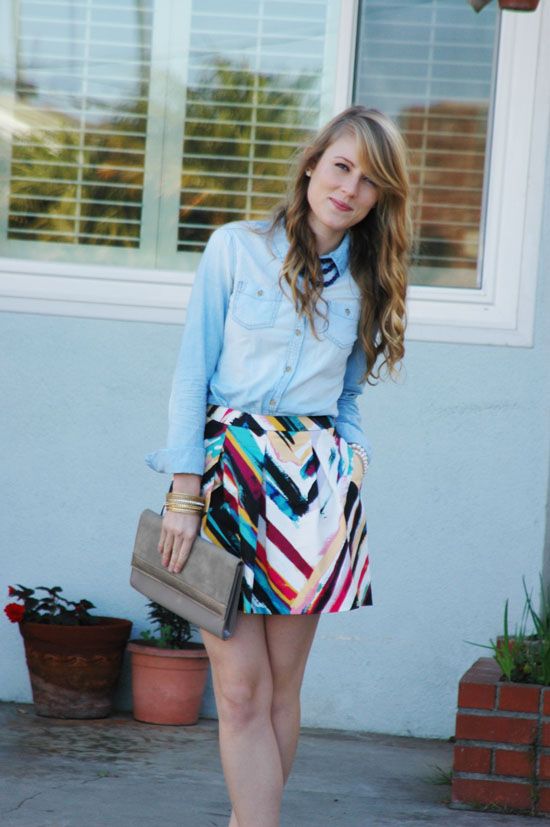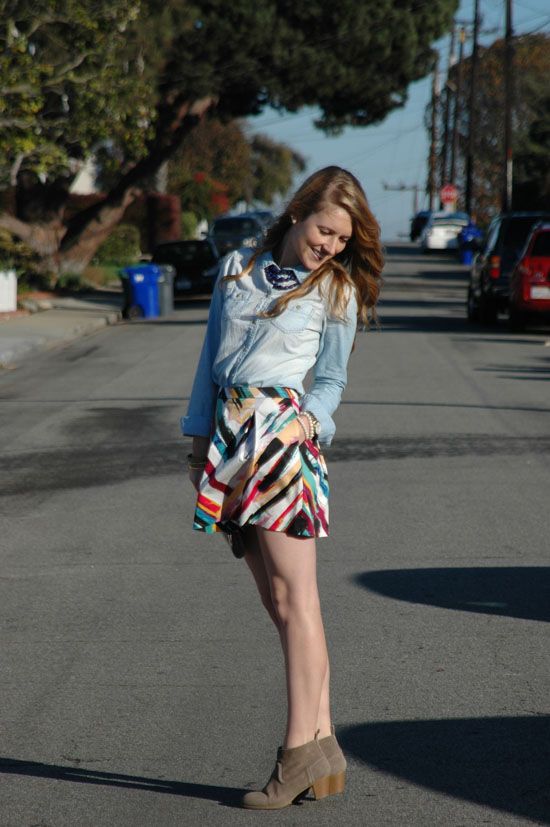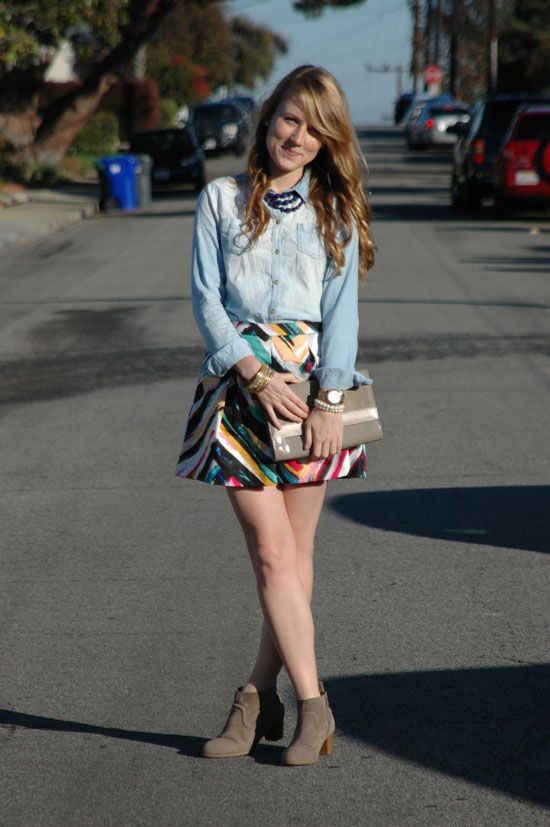 My Threads: Shirt: GoJane, Skirt & Clutch: H&M, Booties: Target, Necklace: Forever 21, Bracelets: Charming Charlie, Watch: Michael Kors
So every time I wear a mini skirt, the weather decides to get windy. Or maybe whenever it's windy, I somehow end up stuck in a skirt. Either way, it's bad planning between me and Mother Nature.
Fortunately, we managed to get a few picture where I wasn't holding my skirt down. Even a few where my hair isn't blowing straight up or covering my whole face.
And just to continue with the embarrassing moments, today I walked into the same pole at work twice. Of course, it made a really loud noise, so there was no playing it off. And just to remind everyone of my clumsiness tomorrow, I now have a bump and a bruise right in the middle of my forehead.
And that, my friends, is why they call me Grace.
Okay, no one really calls me that. But it's obviously one of my best character traits.
Do you ever have extraordinarily clumsy days?