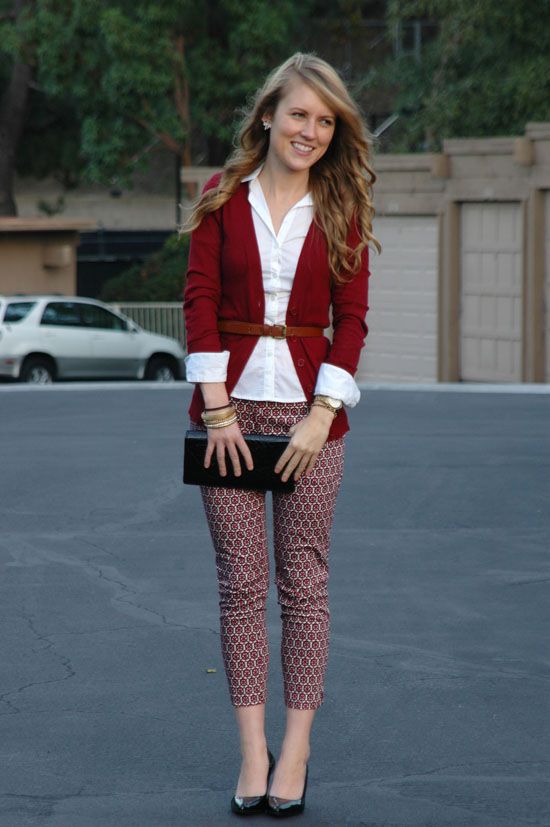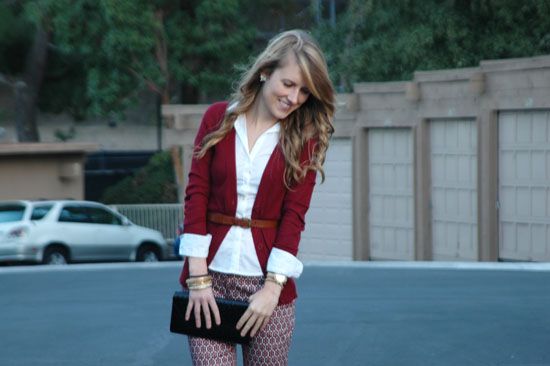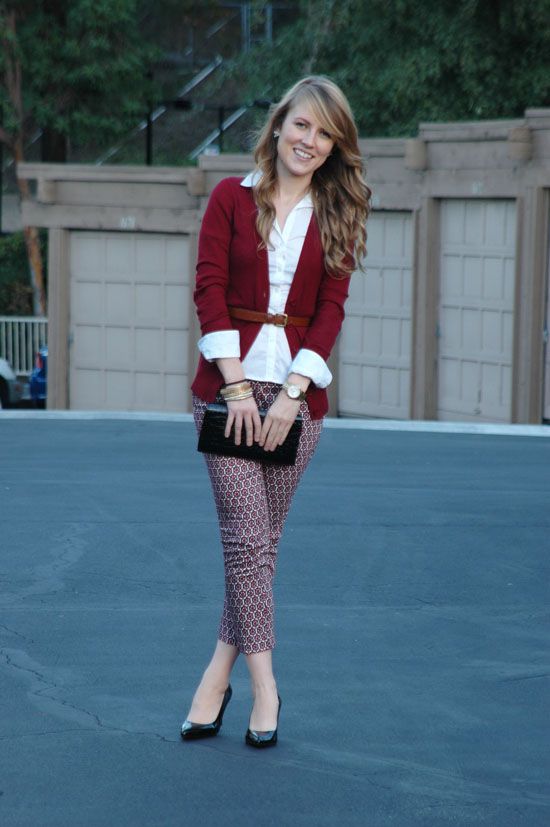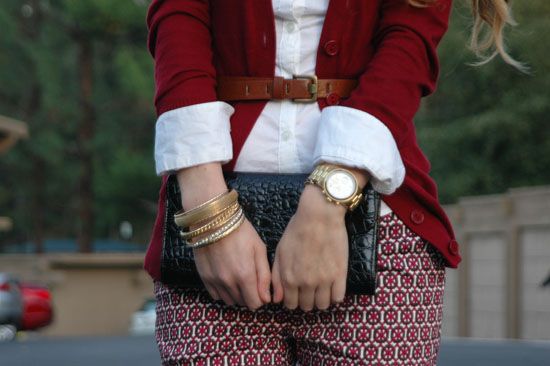 My Threads: Shirt & Pants: H&M, Cardigan & Belt: Forever 21, Pumps: Calvin Klein, Bracelets: Charming Charlie, Watch: Michael Kors
This is totally something I would wear to work if I actually worked in an office where I had to dress up. But alas, I do not. Jeans and t-shirts are pretty much the uniform for our office.
Maybe I'll wear this to work sometime anyway.
I got these pants the second I spotted them in the store, but then they just sat in my closet forever. They aren't difficult to style, but they are a bit wild with the geometric print. Of course, that's why I love them. I think I'll try dressing them down next time just to keep things interesting.
Also, my new life philosophy is that everything looks better belted. Before you know it, I'll be belting jackets and t-shirts. Oh wait, already have.
Happy Hump Day!
Linking up with
WIWW
and
Rolled Up Pretty
.