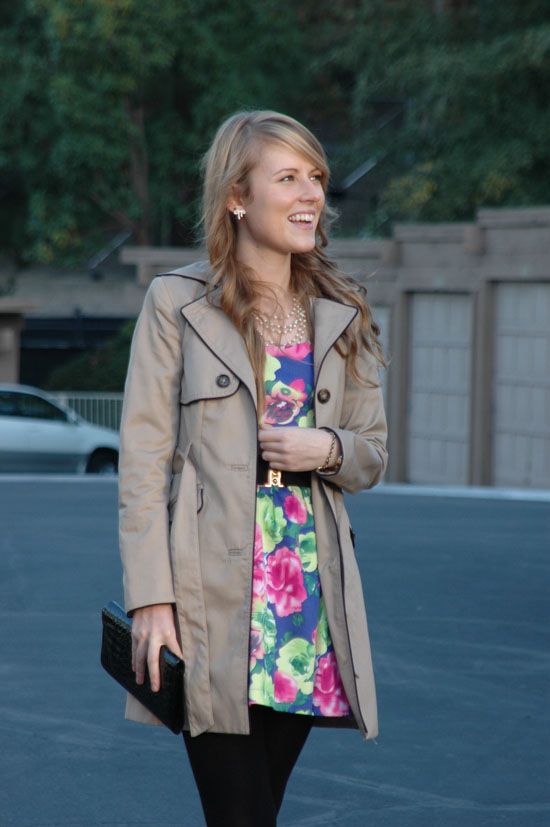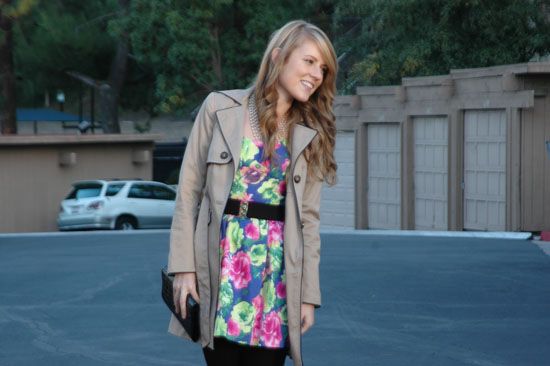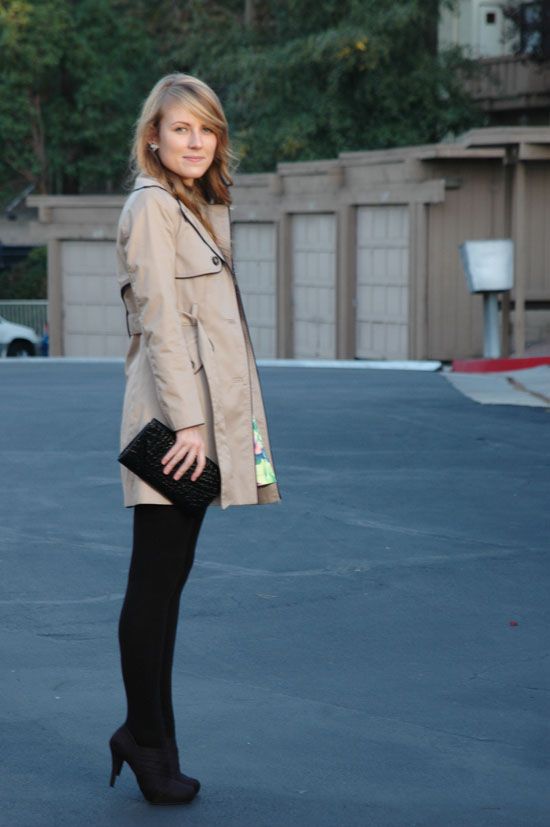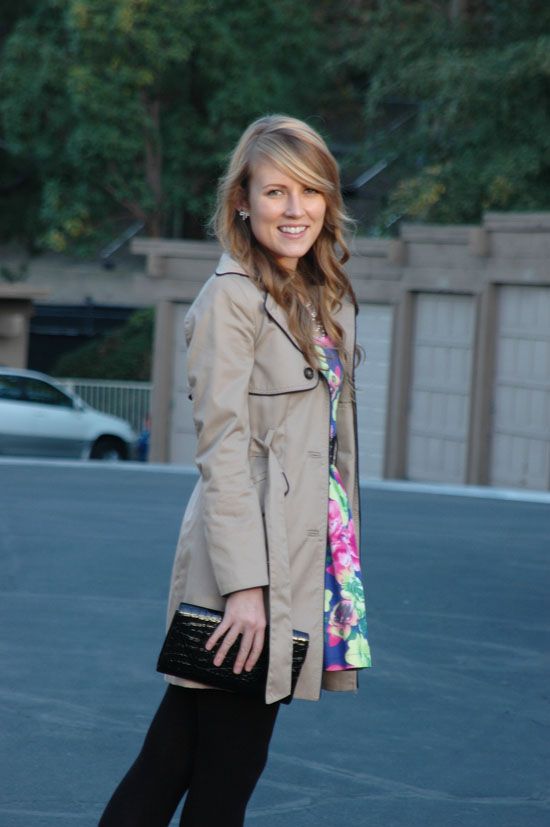 My Threads: Dress: Papaya, Trench & Tights: H&M, Booties: Target, Clutch & Necklace: Forever 21, Watch: Michael Kors
Fall has arrived! At least for the time being. It's supposed to warm up again this week. But for now, I get to wear tights and trenches. And drink hot chocolate.
I probably should have retired my floral sundresses by now, but I've decided to try and work them into my wardrobe this fall. At least a few of them. This is mostly because the majority of my dresses are sleeveless and have flowers on them. I'd like to chalk it up to a phase, but I think it's probably more of a general addiction.
On another note, did anyone see Skyfall this weekend? If you haven't seen it, go see it now. It's amazing. If you like James Bond, of course. Plus Daniel Craig is a class act, and stylish to boot.
Hope you had a happy weekend!