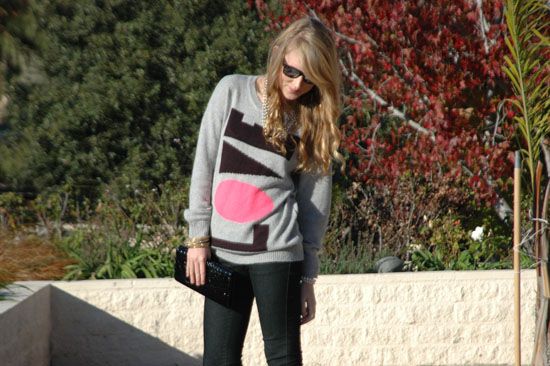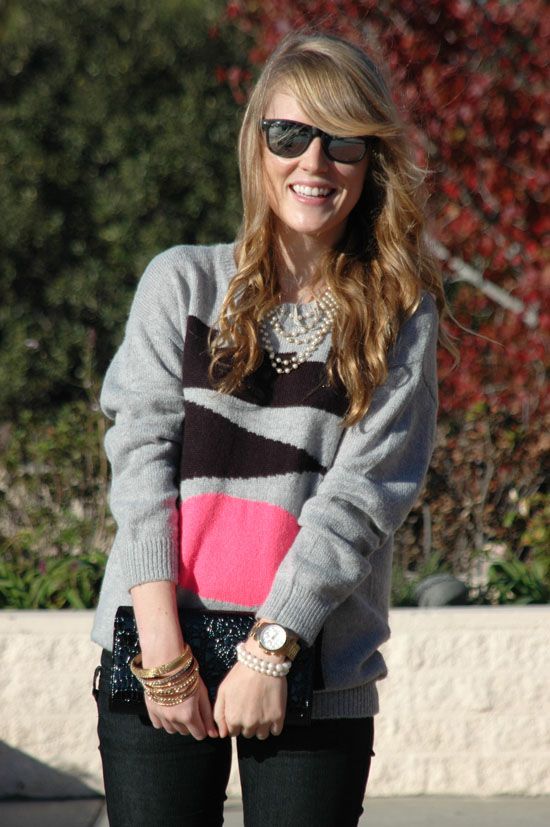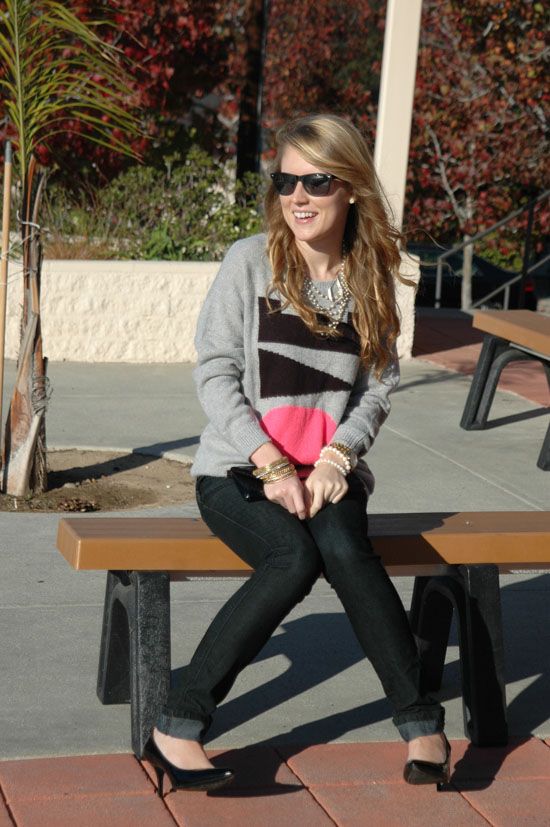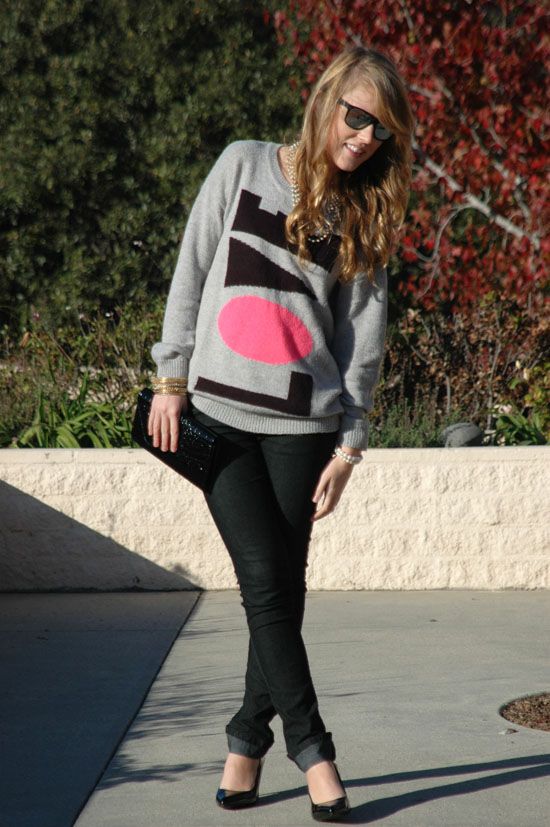 My Threads: Sweater, Necklace & Clutch: Forever 21, Jeans: not sure, Pumps: Calvin Klein via Nordstrom Rack, Bracelets: Charming Charlie, Watch: Michael Kors
I love this sweater. And I'm pretty sure it loves me back. At least that seems to be the message it's conveying. That, or it's just encouraging love in general. Which I am totally for.
Anyway, this sweater is so comfy, I would totally wear it every day if I could. I'm pretty sure that everyone who has to spend any time near me would not appreciate that though. So I'll refrain.
I hope you all had an amazing Thanksgiving! I'm still eating leftovers. I'll think I'll be just fine if I don't see another piece of turkey for several months. And it's probably a good time to actually start using my gym membership. That means the holiday was a success though, right?