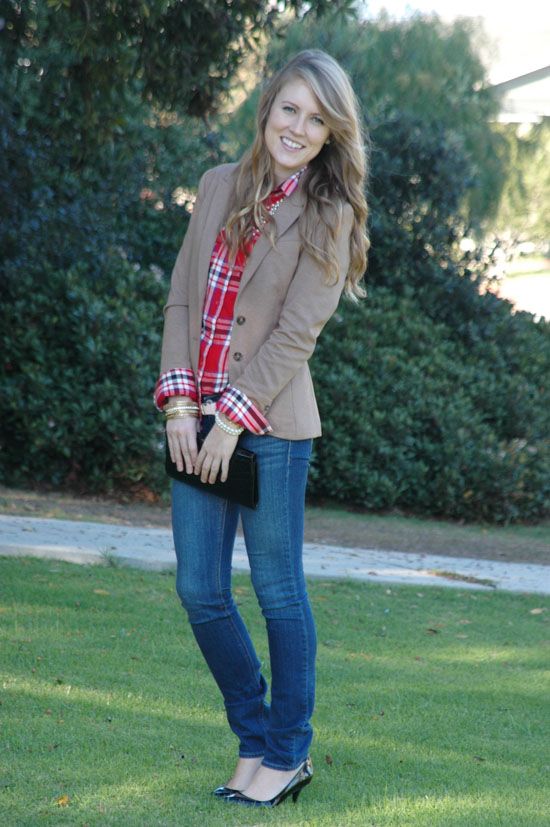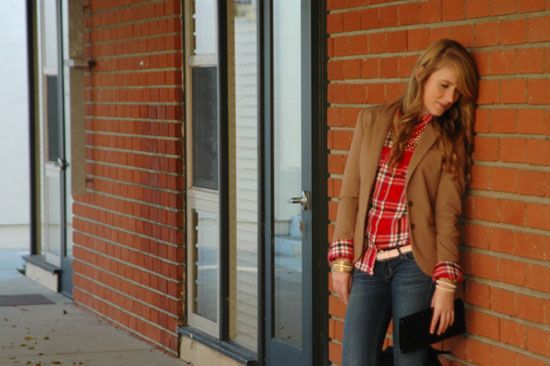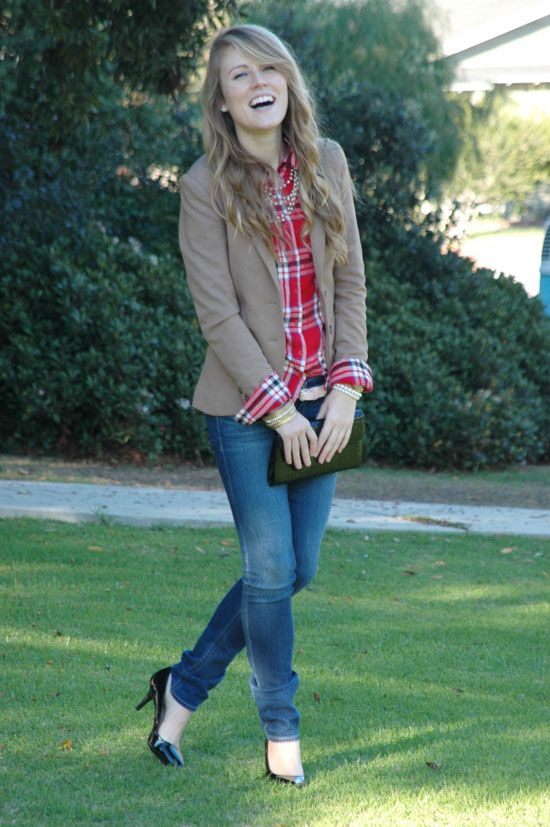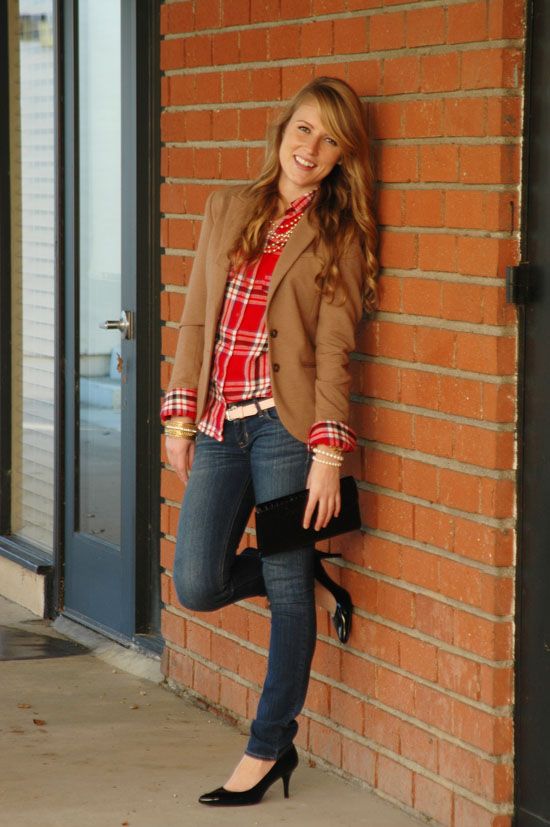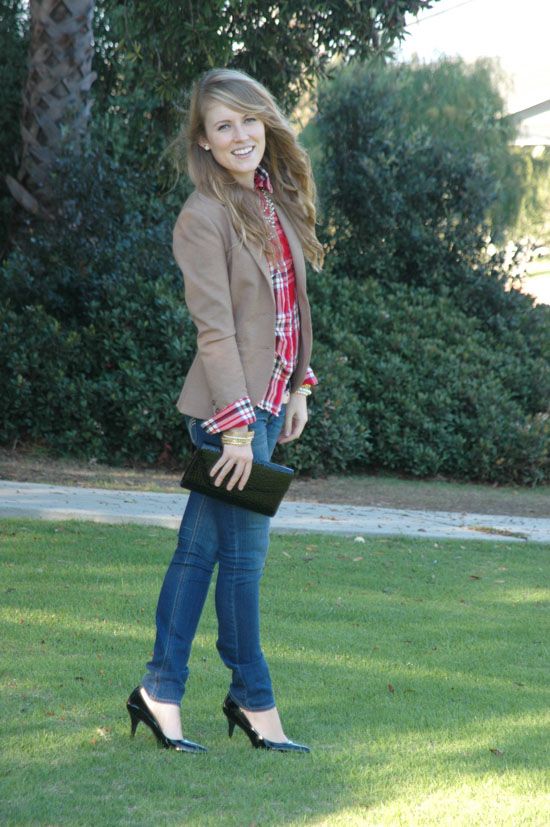 My Threads: Shirt: Aeropostale, Blazer: H&M, Jeans: Hollister, Pumps: Calvin Klein, Clutch, Belt, & Necklace: Forever 21, Bracelets: Charming Charlie, Watch: Michael Kors
It's highly possible that I will have a silly rhyming title for ever post that features a plaid shirt. Or plaid anything. There are just so many words that rhyme with it! I can't resist.
Anyway, my sister totally questioned my decision to wear (fake) pearls with a plaid shirt last weekend. A year ago, I might have thought that was a weird combination. And maybe it is. But I've kind of decided when it comes to getting dressed, going with your instinct usually works out. My plaid shirt looked boring alone, so why not throw on some pearls?
The thing I love about blogging is that it forces you to be creative. Not like it twists your arm and yells at you until you have the perfect outfit. It just makes you look at your clothes differently so you don't end up in leggings and Uggs every day. Which totally happens to me all the time by the way, I just try not to document it.
Happy Hump Day!