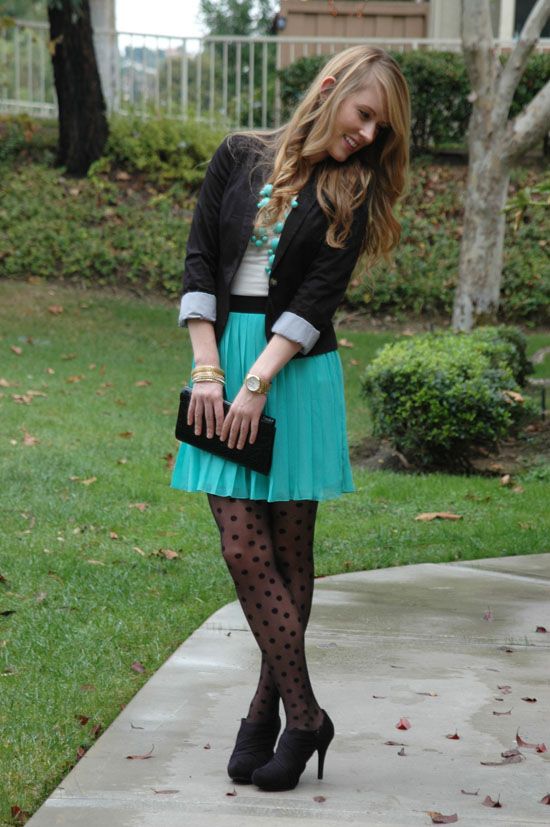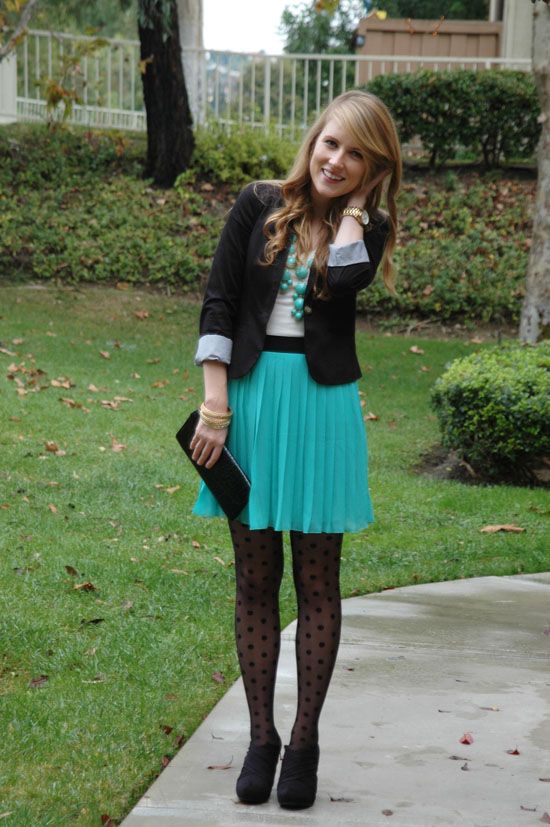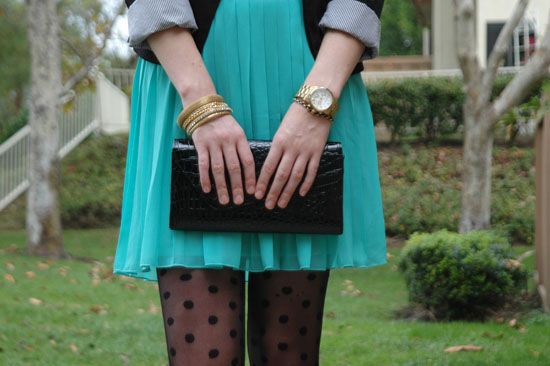 My Threads: Sweater, Skirt & Clutch: Blazer: H&M, Tights: Kohls, Booties: Target, Bracelets: local art far, Charming Charlie, Necklace: J.Crew (ebay version), Watch: Michael Kors
My obsession with polka dots continues. I wasn't sure how I felt about wearing printed tights until I put these on. Now I kind of just want to wear them with everything.
I think I've worn some version of this outfit about a million times. That might be an exaggeration, it has probably been more like 900. It's just so easy, I can't help it.
Also, I'd just like to point out the water on the ground. That's rain. Fall is still here! We'll see how long it sticks around.