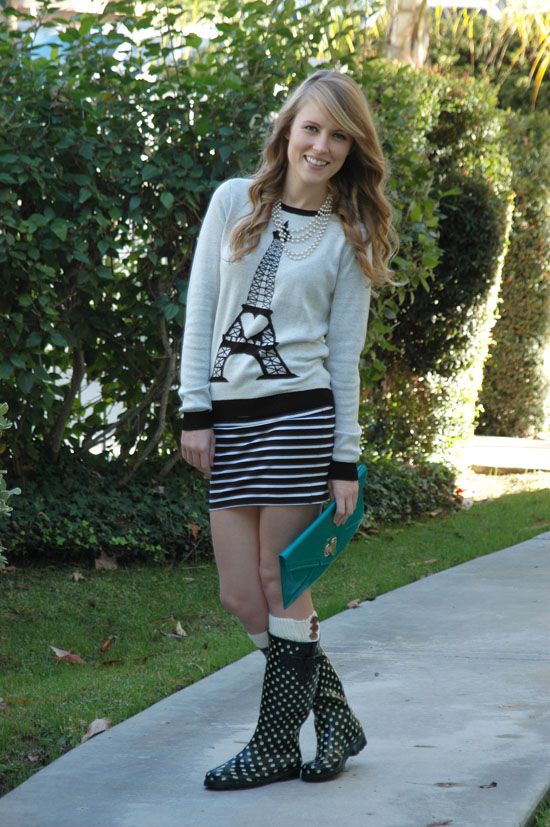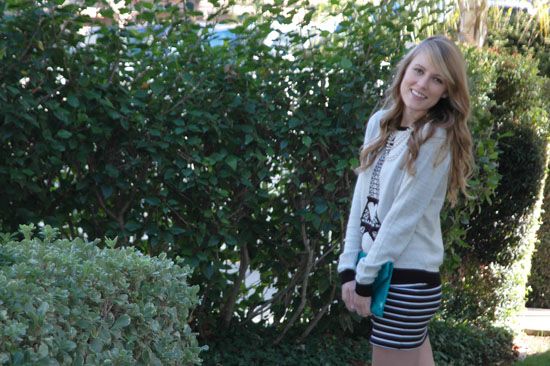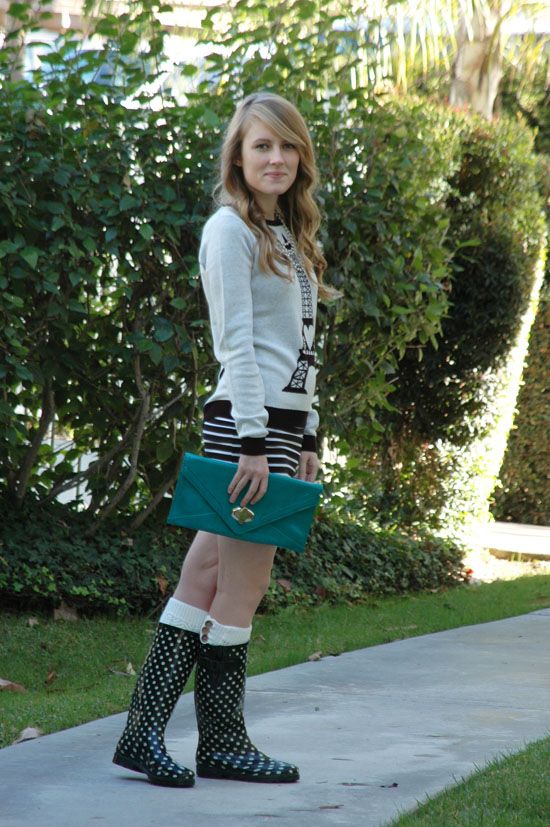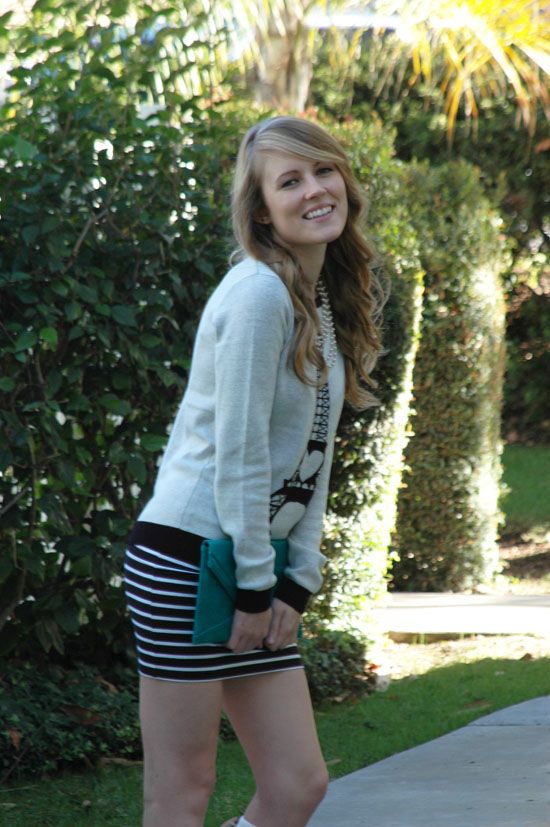 My Threads: Sweater, Necklace & Skirt: Forever 21, Legwarmers: Roxy, Boots: Not sure (really old), Clutch: Nordstrom Rack
So I realize it isn't raining in these pictures. I promise it did rain a couple days ago! Just not at the exact moment we took these...Of course these rainboots have little holes in them now, so they don't really do their job anyway.
Anyhow, I liked the way this outfit looked in my head, but it isn't really my favorite outfit on. All the prints and graphics kind of make me feel like a five-year-old that was just allowed to dress herself for the first time. So she put on a graphic top with stripes and polka dots. Then again, I often act like I'm five, so I suppose the outfit fits. I think it would maybe be better with just flats or something.
You win some, you lose some I guess. Or just so-so some. I do totally love this sweater though. Turns out, the Eiffel Tower looks almost as amazing on a sweater as it does in real life. Almost. You will definitely see it again here soon. Just not with holy, polka dotted rainboots.
Linking up today with the EBEW boots challenge!
P.S. Get my hilarious play on words in the title of this post? Okay, it probably wasn't that hilarious if I have to point it out.