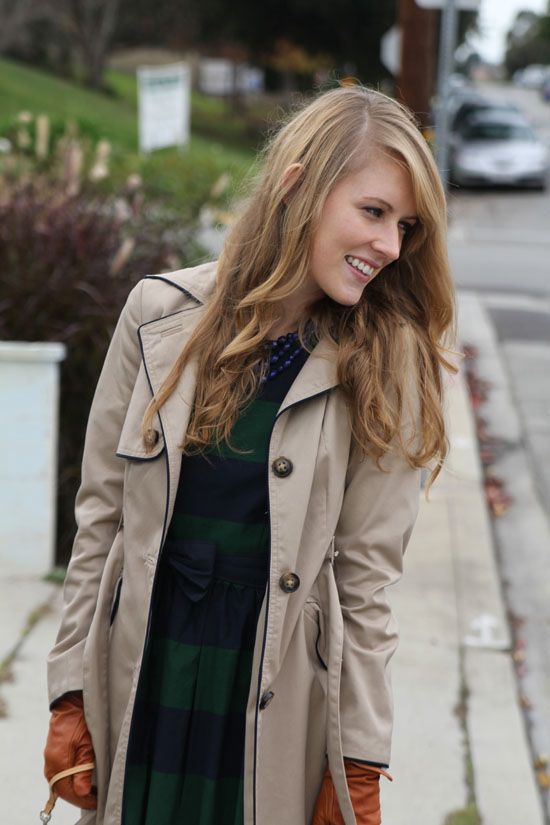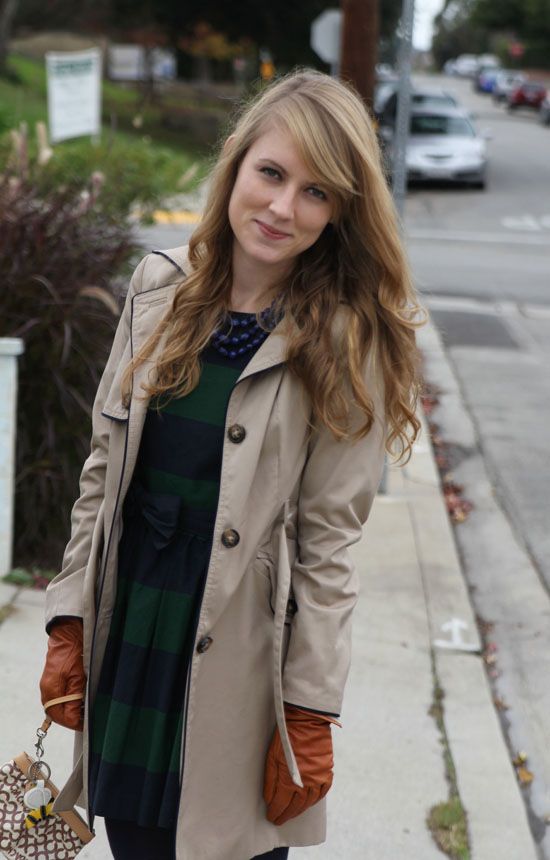 This outfit kind of reminds me of a Christmas Tree. A green (striped) a-line dress with brown on the bottom. I originally had green tights on with this outfit, but then I looked more like The Grinch. And Christmas trees are generally nicer than The Grinch. So I changed.
Over the last few weeks, the temperature in LA has dropped from the high 70s to the low 50s. Naturally, I've started piling on the scarves. And what did I find hanging from a hook under a pile of scarves the other day? This little wristlet. I've had it for a long time, and I had completely forgotten it was buried under a pile of winter warmth. So thank you for the rediscovery, cold weather.
I do not thank you for the red nose, dry hands, and chilly winds, though. The warm weather lasted so long this year, I forgot how uncomfortable it is to be cold.
Those of you in the snow, I'm so sorry. I totally shouldn't complain. Your pictures look way prettier though!
Hope you have a happy Hump Day! Less than a week until Christmas. I better get my shop on.