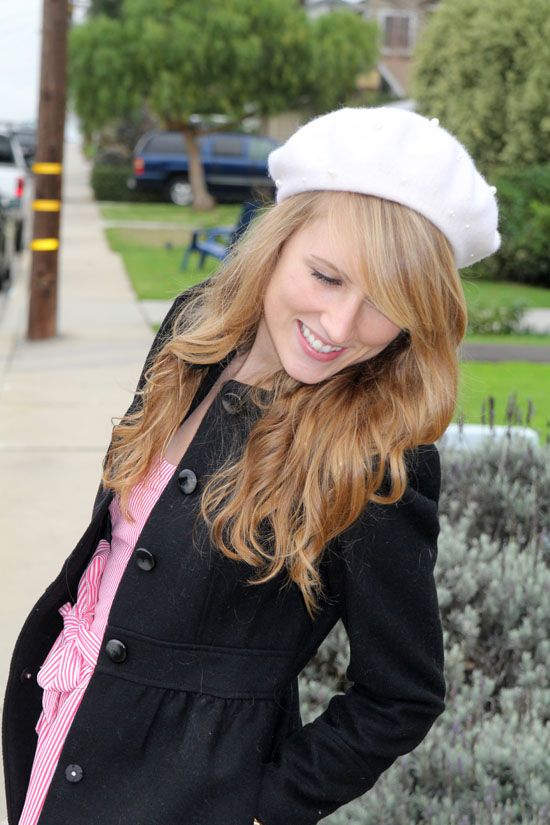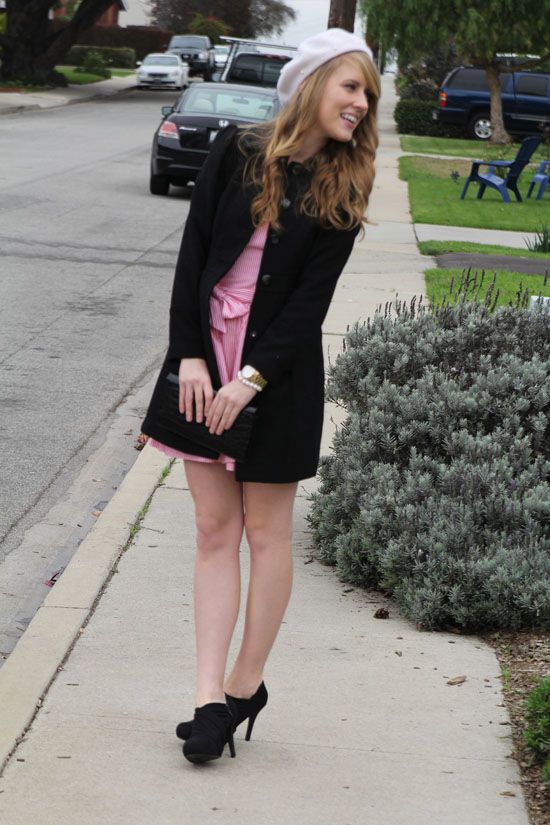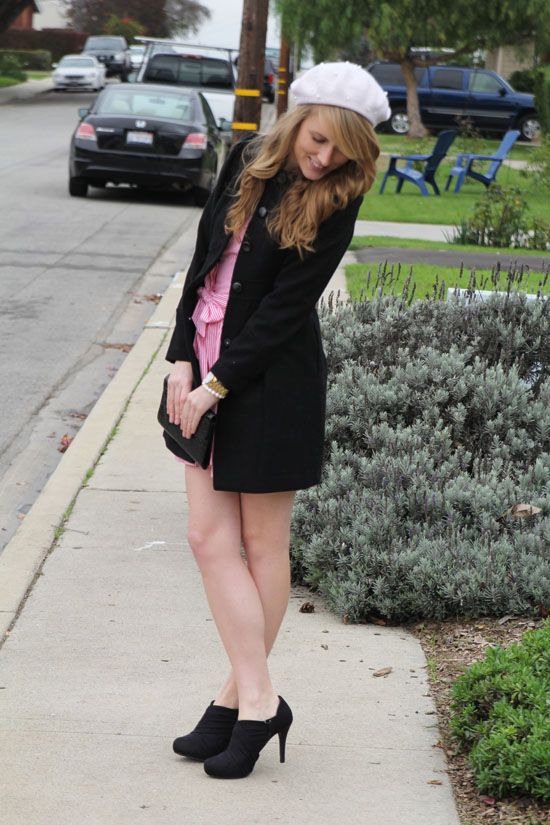 This week, I'm going to attempt to post a holiday-ish look everyday. By holiday-ish, I mean outfits that feature some shade that is similar to red or green. Because I hardly own anything red, and I wore my two green sweaters last week. So I may have to fake it a little.
Just to start off on the right foot, let me clarify that this dress is actually red and white striped. Like a candy cane. But from far away, it looks pink. And by far away, I mean just a couple feet. The stripes are really just blurring together, though, to prevent you from craving peppermint hook-shaped sugar.
I'd also just like to state that this outfit would probably look better with tights. And be warmer. Because let's face it, I was freezing with this on in 60 degree weather. I'm from California, don't judge. Anyway, my only clean tights were green, which probably would have been festive overkill. Oh well, next time.