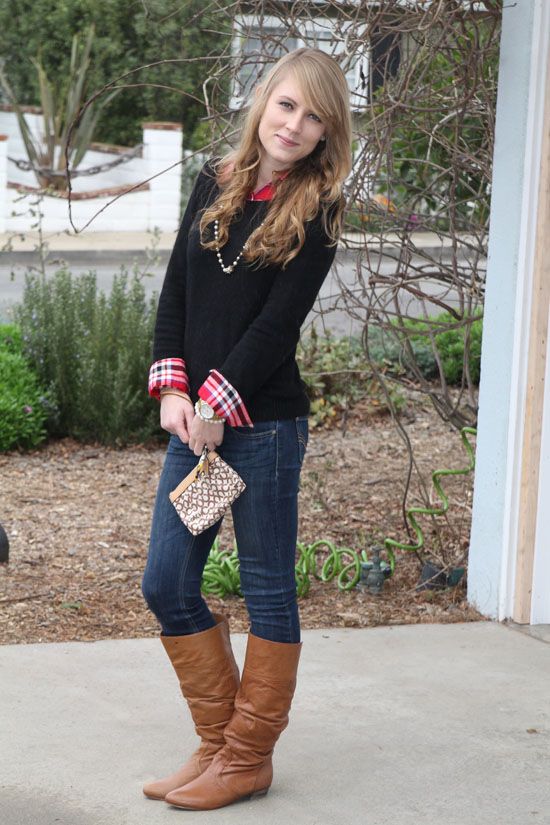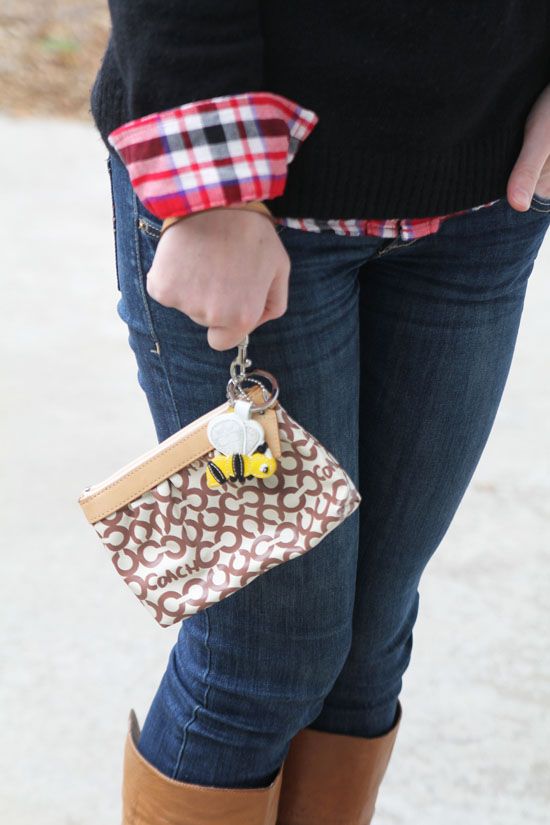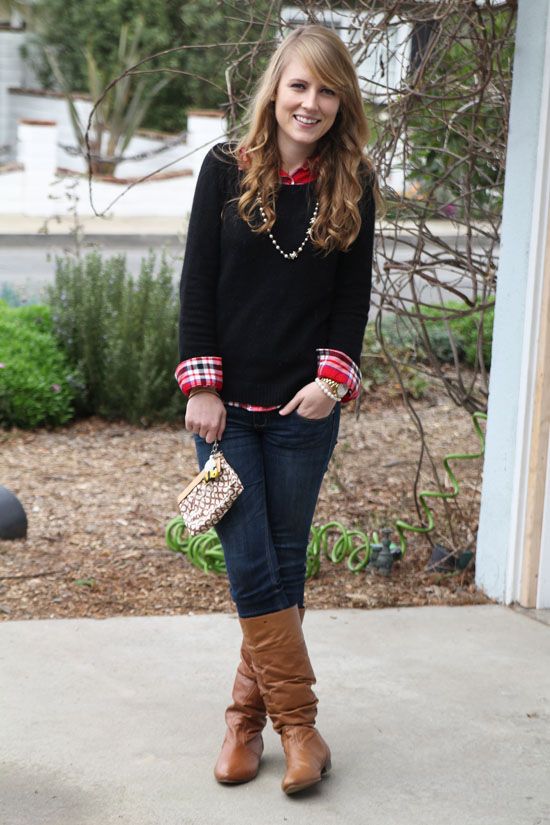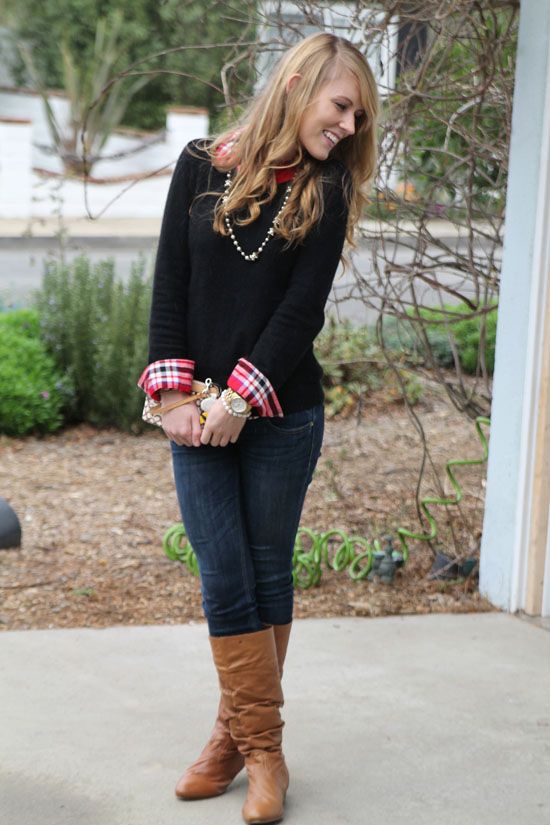 My Threads: Shirt: Aeropostale (
similar
), Sweater: H&M, Jeans: Hollister, Boots:
Steve Madden
, Wristlet: Coach (
similar
), Necklace: J.Crew Factory, Bracelets: Forever 21, Watch:
Michael Kors
This week has been pure insanity, so I'll keep this one short. (Marc keeps nudging me, trying not to let me fall asleep while writing.)
This outfit is definitely one of my favorites for holiday festivities. At least for more casual get-togethers. The jeans are super stretchy, and the sweater is a little big and baggy. Perfect for expanding with all the yummy cookies and turkey!
Hope you have a Happy Friday! Only three more days to cram in last minute shopping and holiday movie watching. I better get a move on.
P.S. I totally have been eyeing potential zombie weapons today.