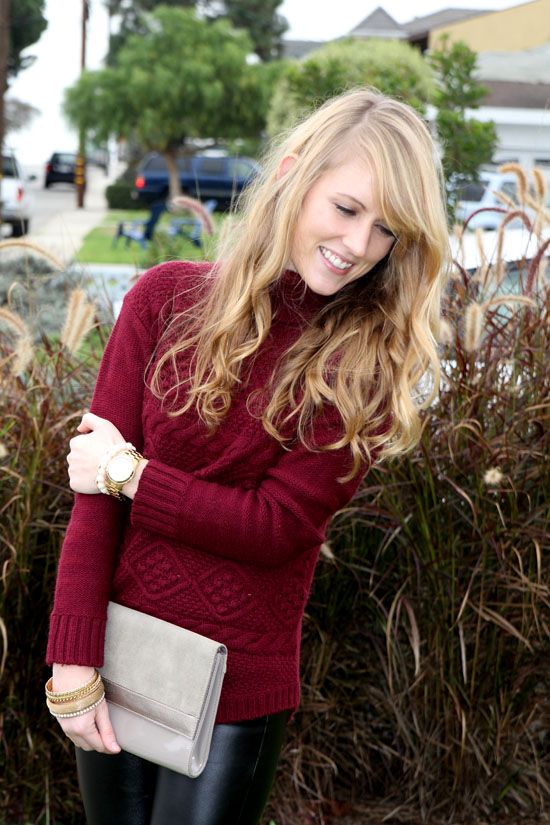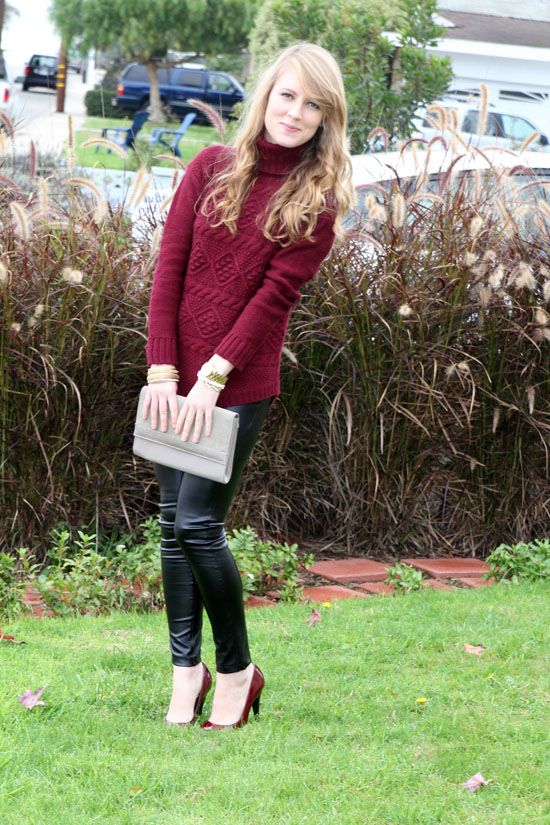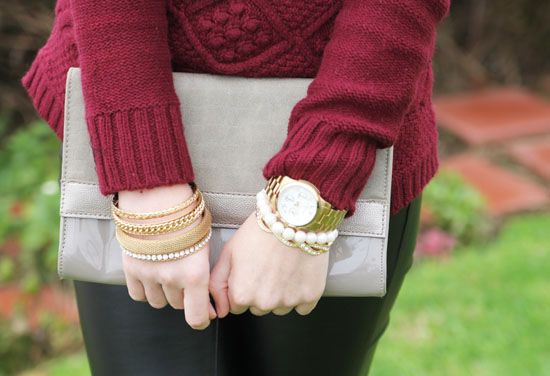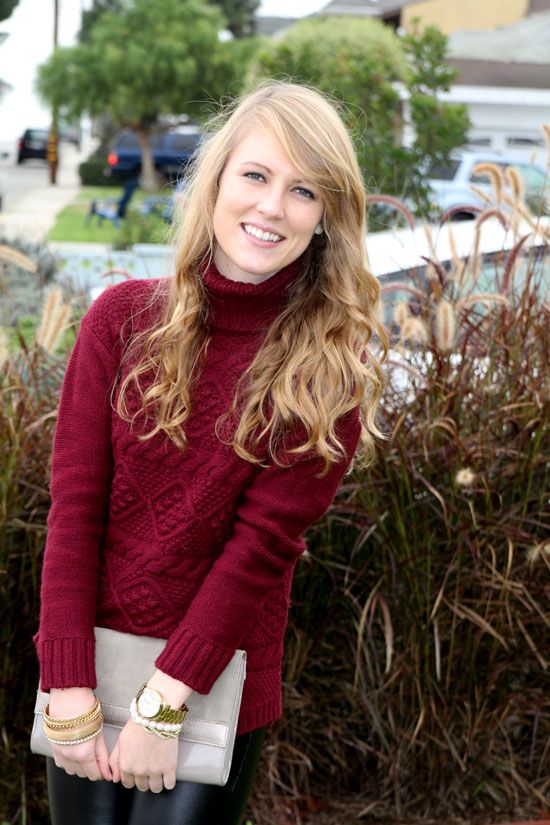 So this is maroon, not red. I do realize that. But maroon is sort of like red, which makes it sort of Christmas-y. And I doubled up on the hue. Because Maroon x 2 obviously = red. So there you have it, my holiday outfit math.
I really love how cozy turtlenecks are in colder weather, but they kind of make me feel claustrophobic. Plus, I have a gigantic head. In fact, those are the first words I heard when I was born. "What a big head." Not that I actually remember them. Anyway, it's actually hard to find turtlenecks that fit over my head. I know, big brain problems. I'm kidding.
Also, after a lengthy internal debate, I finally gave into faux leather pants. They aren't the most practical pants, but they do lend this chunky turtleneck an extra ounce of cool.
Happy Thursday!