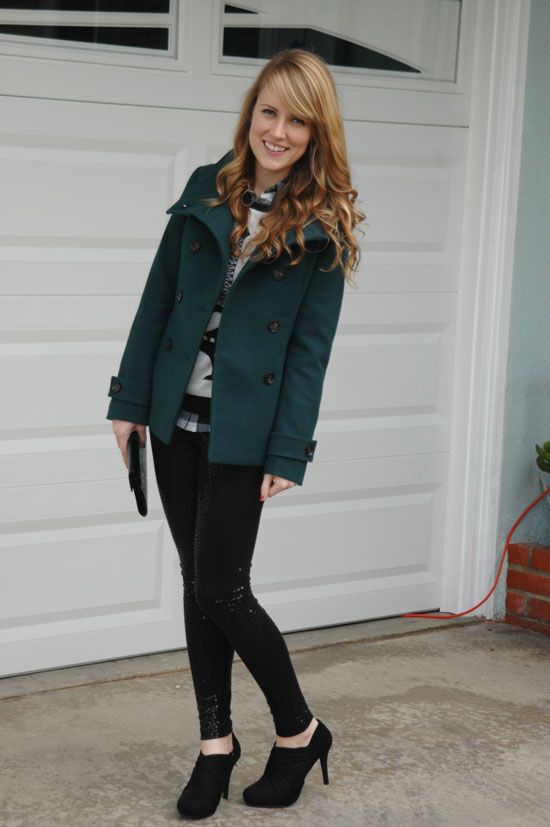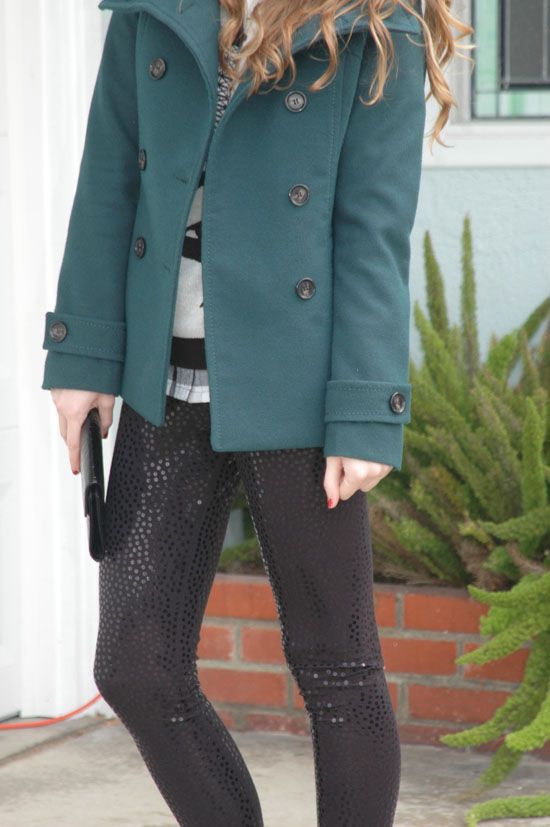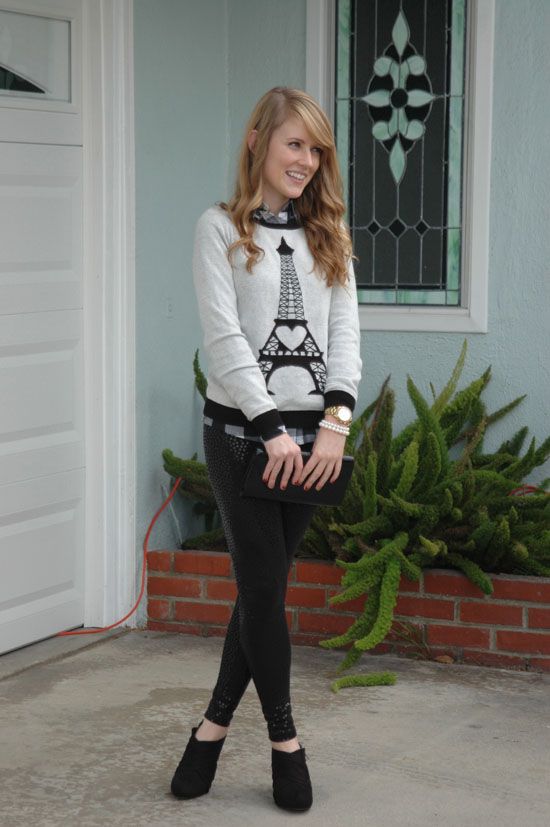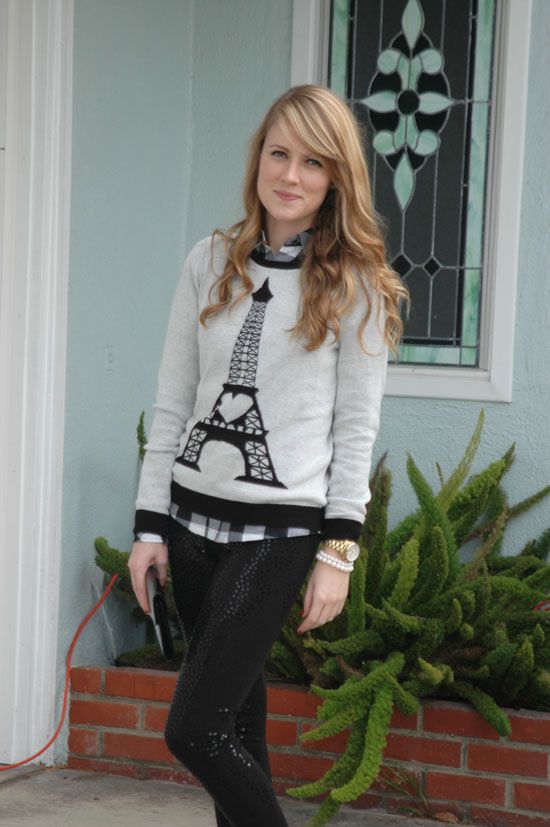 I can't stop wearing this Eiffel Tower sweater. Yes, it's comfortable, but I think I mostly just wear it to pretend I'm back in Europe. Eating croissants and baguettes and feeling fancy. Plus, my dad is going to France for work in a few months, and I'm trying to subtly convince him to take me with him. Subliminal messaging, you know.
Just to be clear, I don't usually make a point of wearing leggings as pants. They totally work on some people, but they kind of just make me feel jiggly. I got these with a gift card, though, and I thought they were totally New Year's Eve-ish. So I whipped them out! And they're really not that bad.
Hope you have an amazing weekend!