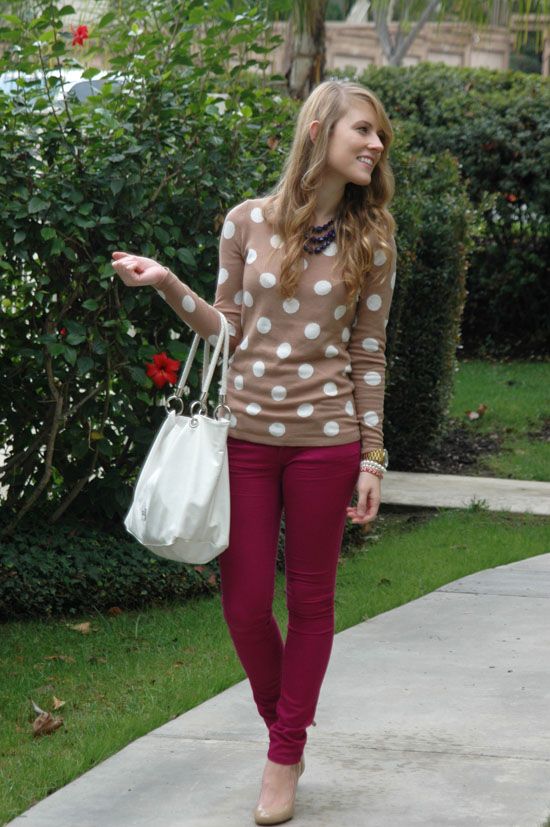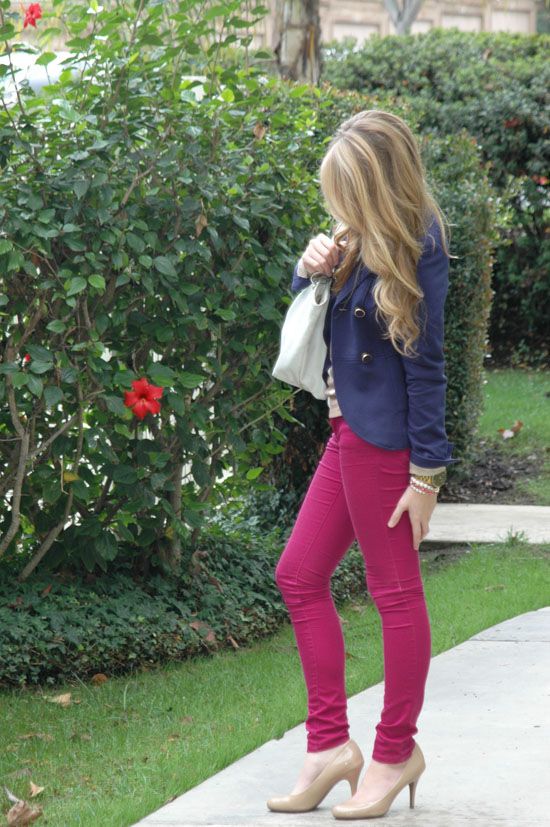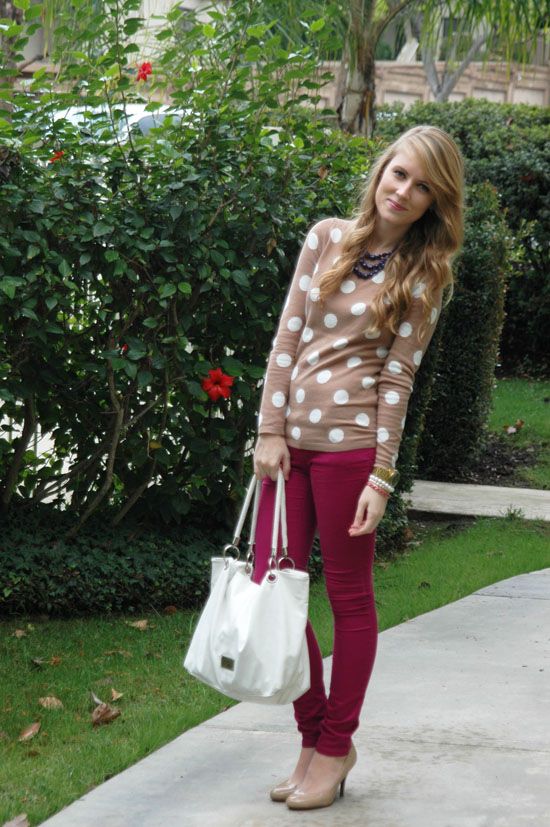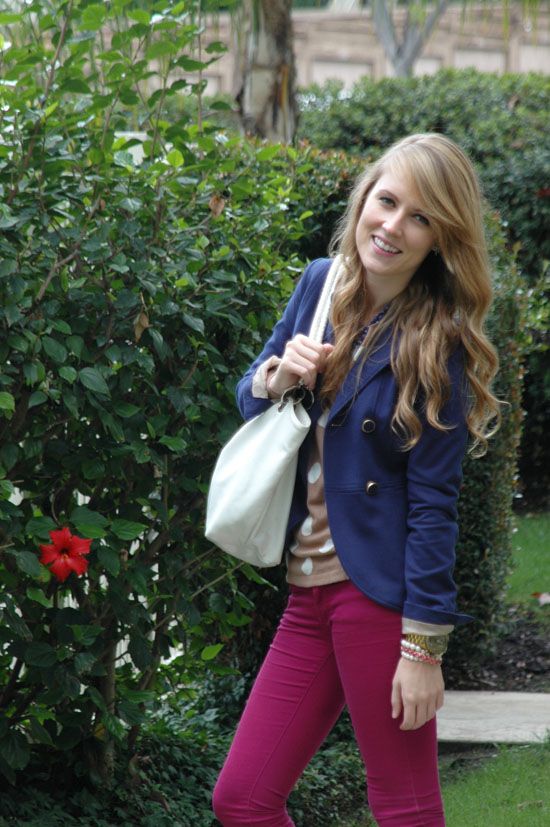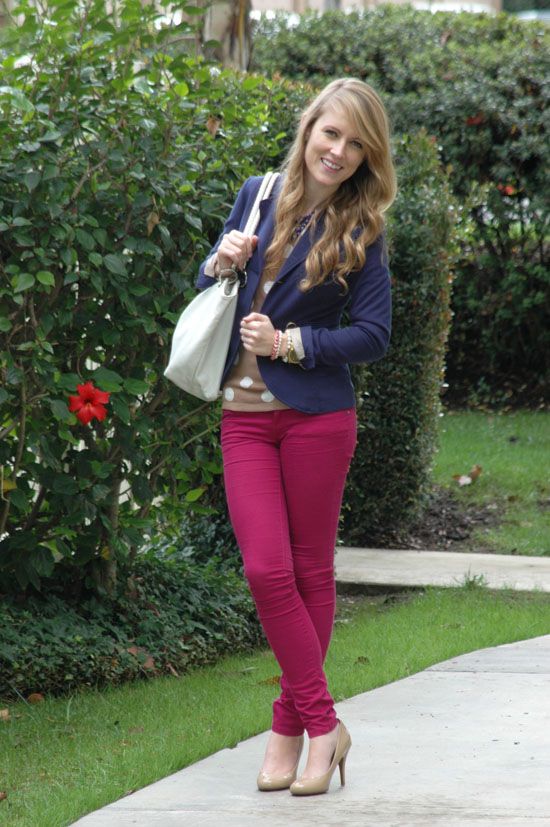 My Threads: Sweater:
Old Navy
, Jeans & Pumps:
Target
, Blazer: H&M, Bag: Kenneth Cole Reaction, Bracelets & Necklace: Forever 21, Watch: Michael Kors
This outfit makes me feel like I'm five. I'm pretty sure my five-year-old self would try and steal it if she saw it. Or more likely, she'd politely tap me on the shoulder and ask to borrow it. Because I was a pretty polite little kid and extra good at sharing. From what I remember, at least. My sister may remember things differently.
Anyway, I'm starting to sense a bit of a theme in my closet lately. Bright and bold and preschool-esque. This feeling was confirmed yesterday when I was browsing blogs and another style blogger posted an outfit of her two-year-old son pretty much wearing the exact outfit I had on. Not this one! I hope no one would put their son in magenta pants and polka dots. But I was wearing a brown sweater with a fox on it, a chambray shirt, and jeans. Just like the two-year-old boy.
I think I'm weirdly okay with dressing like a kid, though. At least like a Crewcuts kid or something. It reminds me not to take things too seriously.
Have a happy Tuesday!