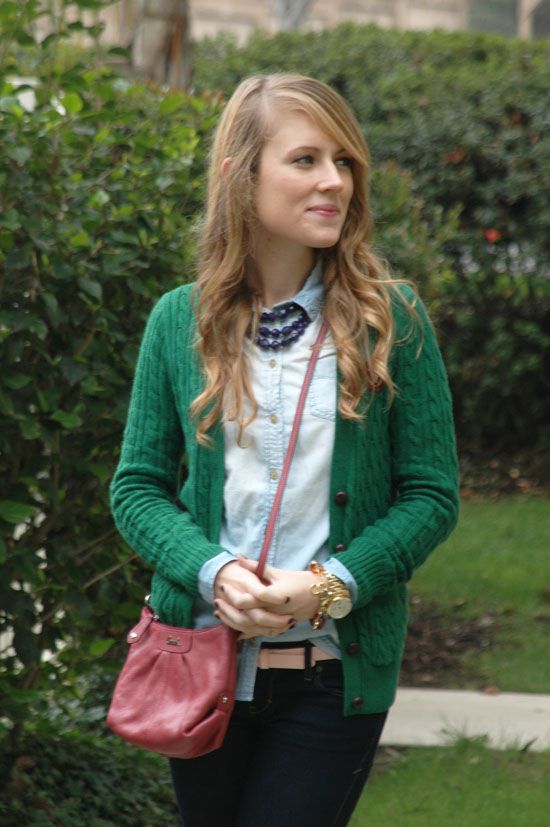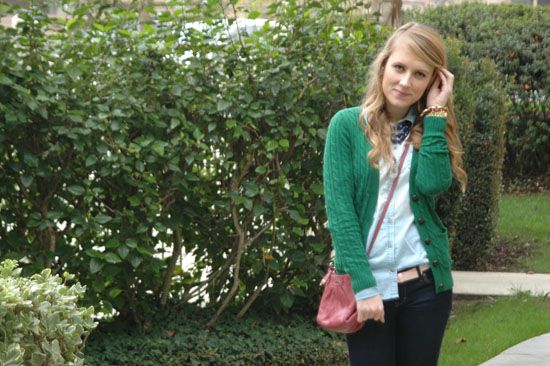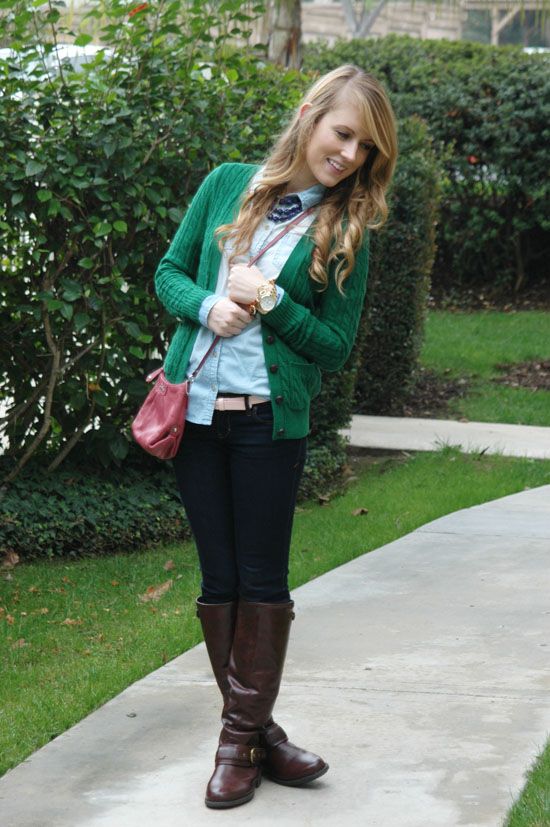 So I think mist might be the most awkward kind of weather. It's damp and drizzly, but not enough to use an umbrella. At least without people thinking you're a wimp. But it also makes hair frizzy, curly, and wet, and it makes your clothes feel wet. We had literally been outside for about a minute when we took these, and my hair was already starting to look like I had just stuck my finger in an electrical socket. Okay, that's probably an exaggeration. But the moisture wasn't doing it any favors.
And just to continue with the hair rant, I finally got my hair cut Saturday (after these pictures were taken), and I didn't realize I had gotten completely used to just seeing out of one eye. I am happy to report that I have restored vision to my left eye again.
Also, I've been loving green lately. It compliments so many other colors, plus it's perfect for camouflaging. Since I spend so much time in trees and bushes.
Hope you had a great weekend!