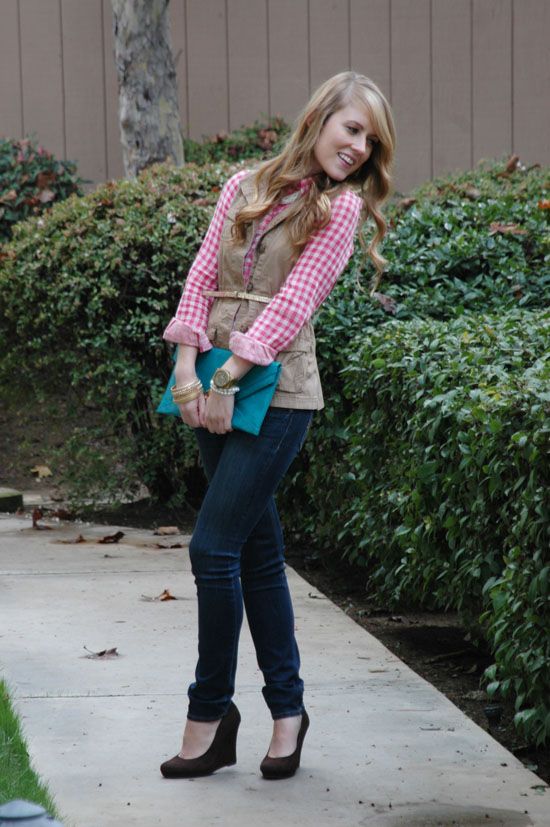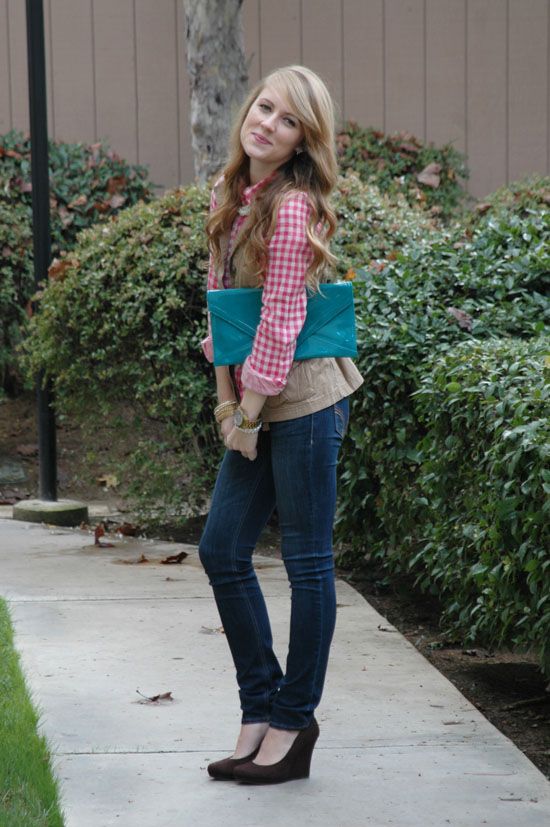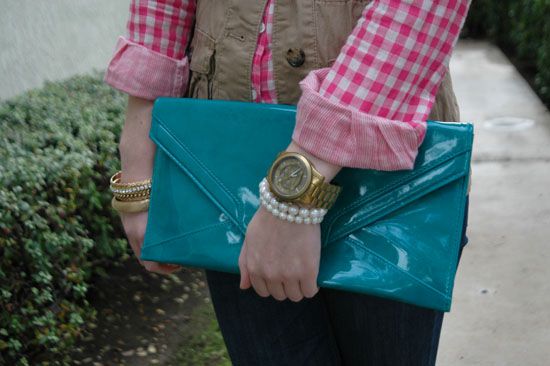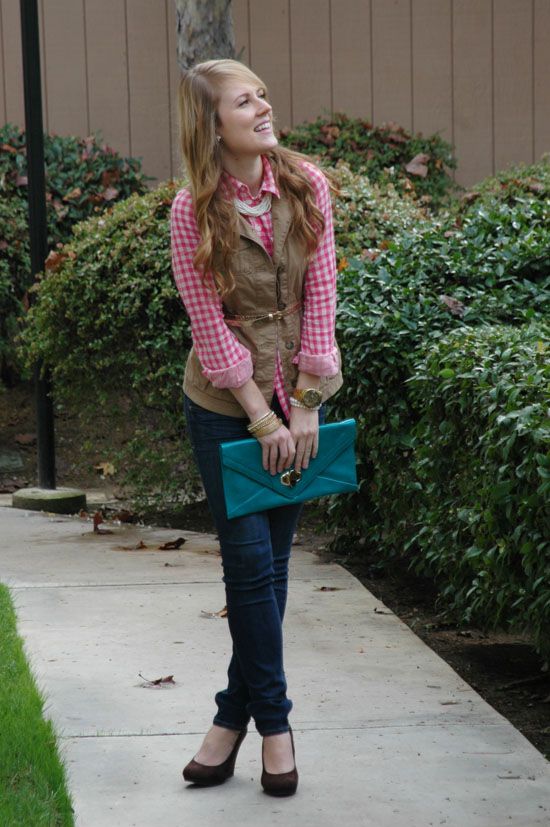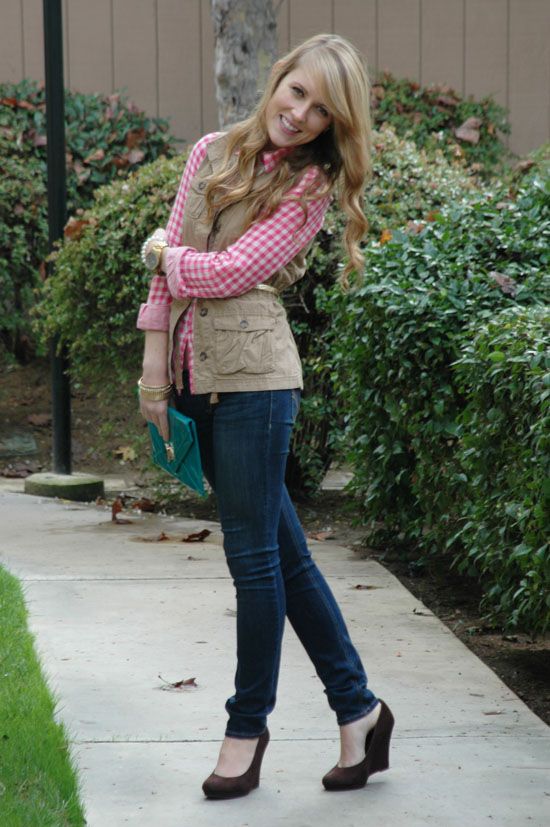 My Threads: Shirt: H&M, Jeans: Hollister, Vest:
Old Navy
, Belt:
Target
, Clutch: Nordstrom Rack, Necklace and Bracelets: Forever 21, Wedges: ?, Watch: Michael Kors
When this vest appeared at Old Navy a while back, I was pretty bummed I didn't manage to snatch one up before they sold out. Then I sulked for several months, sighing every time someone styled one on their blog. I have no idea why I wanted a simple utility vest so much, but I did. A few weeks ago, the khaki color reappeared on the site, and I leapt for joy. And bought one, of course.
Now I'm all kinds of ready to store tools, important papers, and knick knacks in all the pockets. Or maybe just some snacks.
Since I'm telling stories, you may have noticed this isn't my usual MK watch. Or you probably didn't, since it always looks tiny in pictures. Anyway, Marc and I spotted this watch in Ross (for over half off!) after I had been eyeing it online. Since it's a men's watch, Marc and I decided to go halvesies on it and share it. So in the morning, we have to ask each other if we're planning on wearing the watch. Fortunately, we haven't started asking each other this question about the rest of or clothes or accessories. Yet.
Do you ever borrow things from your significant other?