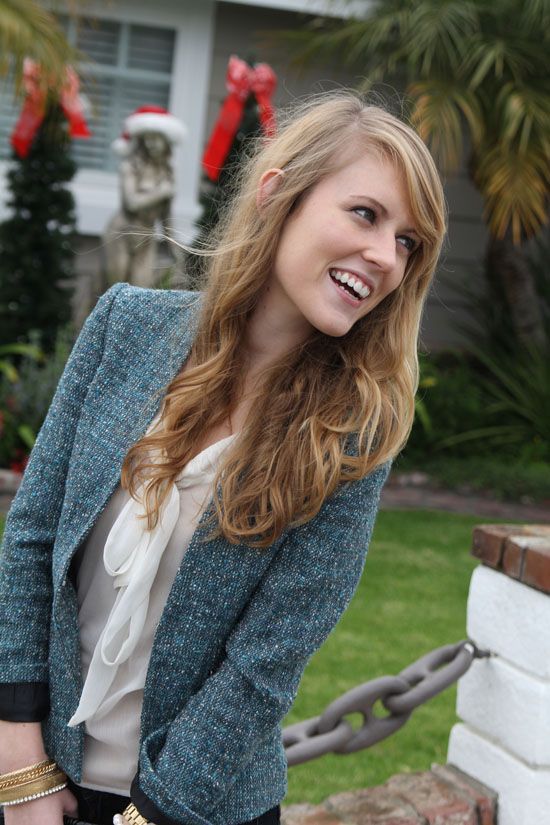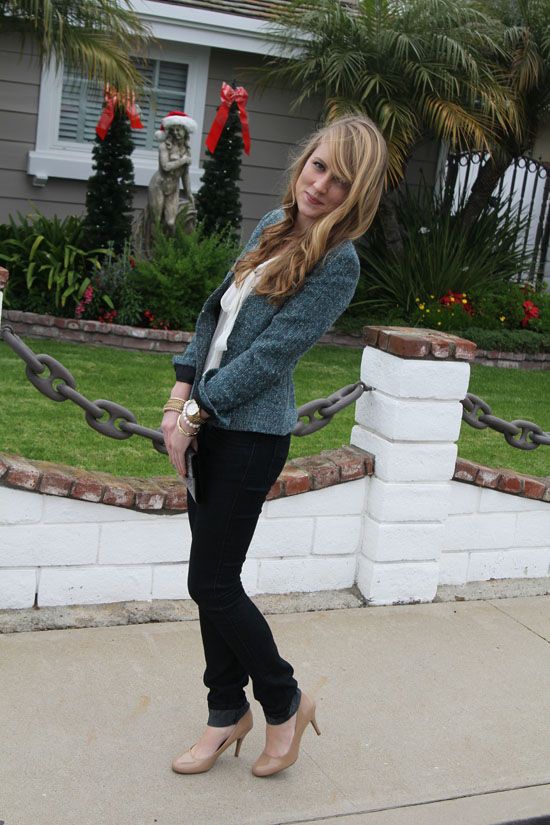 My Threads: Top: Old Navy (
similar
), Jeans: Ross, Blazer: H&M (check your local store), Pumps:
Target
, Clutch: Forever 21 (
similar
), Bracelets: Charming Charlie, Watch: Michael Kors (
similar
)
Here's holiday outfit numero dos. This jacket looks more green in person. Or close up. Also, I apologize for all the wind.
On to more important things. Every year, I watch the movie Love Actually around Christmas. Of course it's cute and hilarious, but mostly it's the ultimate story about love.
In the wake of Friday's tragedy at Sandy Hook Elementary, it's so easy to be angry, frustrated, and just devastated. And while those feelings are appropriate and will help bring about change, it's also important to see love. And to remember to love.
So here's my favorite quote from Love Actually. (Obviously, in my best British accent.)
"Whenever I get gloomy with the state of the world, I think about the arrivals gate at Heathrow Airport. General opinion's starting to make out that we live in a world of hatred and greed, but I don't see that. It seems to me that love is everywhere. Often, it's not particularly dignified or newsworthy, but it's always there - fathers and sons, mothers and daughters, husbands and wives, boyfriends, girlfriends, old friends. When the planes hit the Twin Towers, as far as I know, none of the phone calls from the people on board were messages of hate or revenge - they were all messages of love. If you look for it, I've got a sneaking suspicion... love actually is all around."
Now go give everyone you know a giant bear hug!
(I also noticed
Shanna
posted this quote today.)