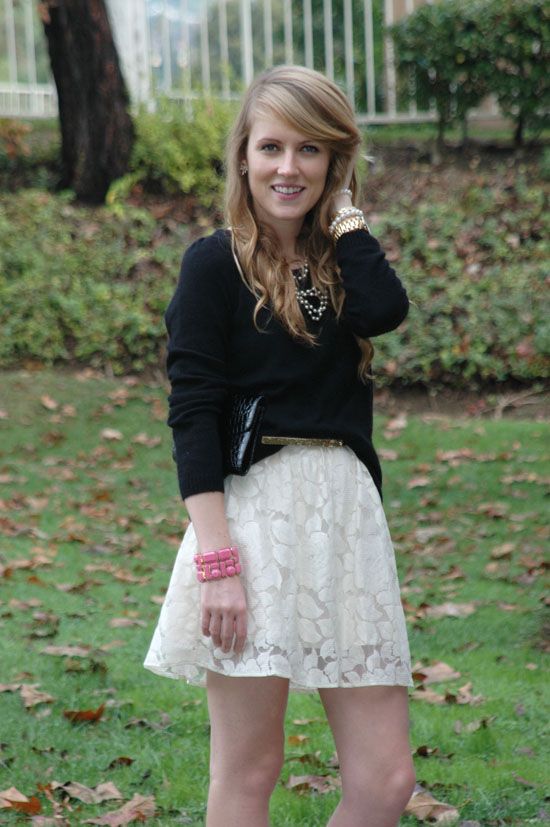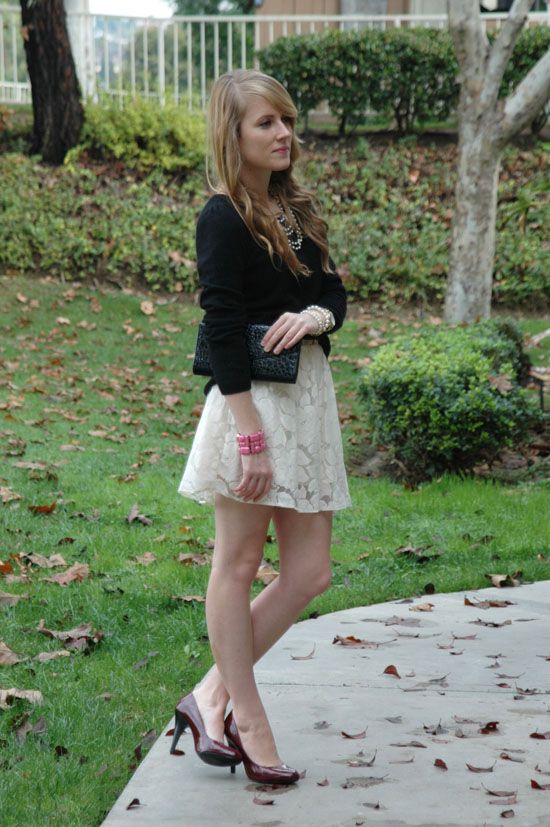 My Threads: Dress (worn as skirt): TJ Maxx, Sweater: H&M, Pumps: Jessica Simpson, Clutch, Bracelets, and Necklace: Forever 21, Watch: Michael Kors
What's the best way to expand your wardrobe without buying anything? Pretend your dresses are skirts. I know this isn't exactly a new concept, but I finally decided to try it. And I managed to fool Marc into thinking I had a skirt on. Success? I guess so.
The problem was with keeping the sweater tucked into the belt. It occasionally decided it didn't want to be restricted and freed itself. A pretty minor problem, I'd say.
And here's the proof that this is in fact a dress. Because I'm a huge fibber, and you probably didn't believe me without proof, right?
I'm not really a fibber, that was a total fib.
Anyway, I hope you had a fabulous weekend!