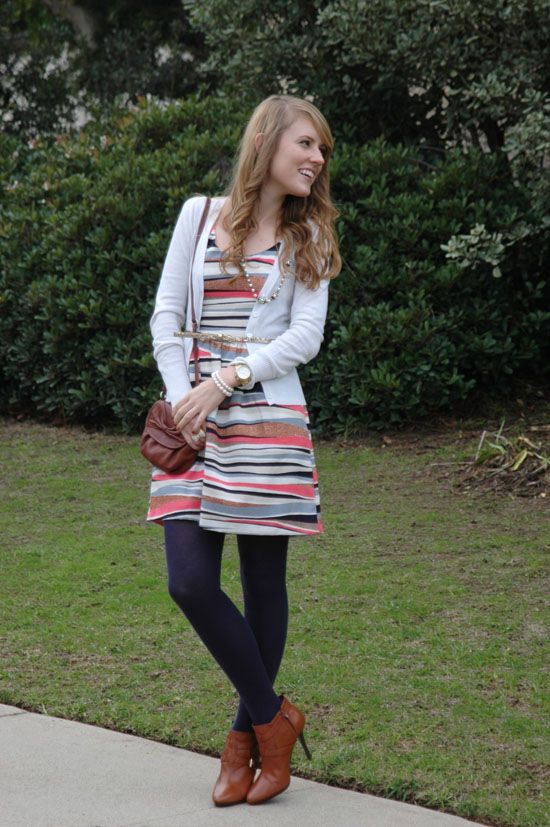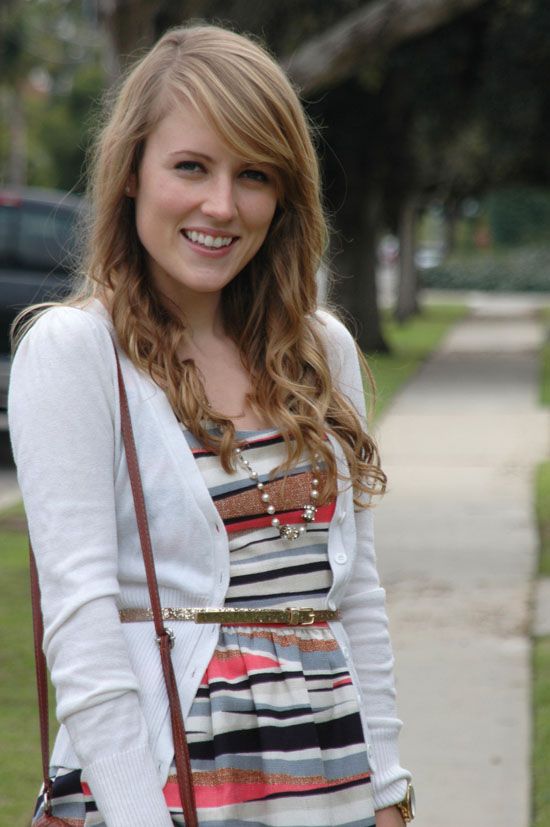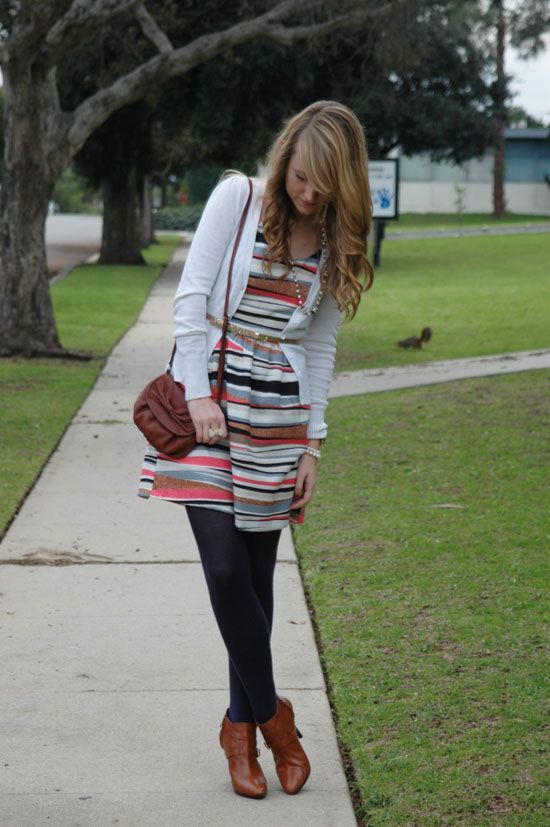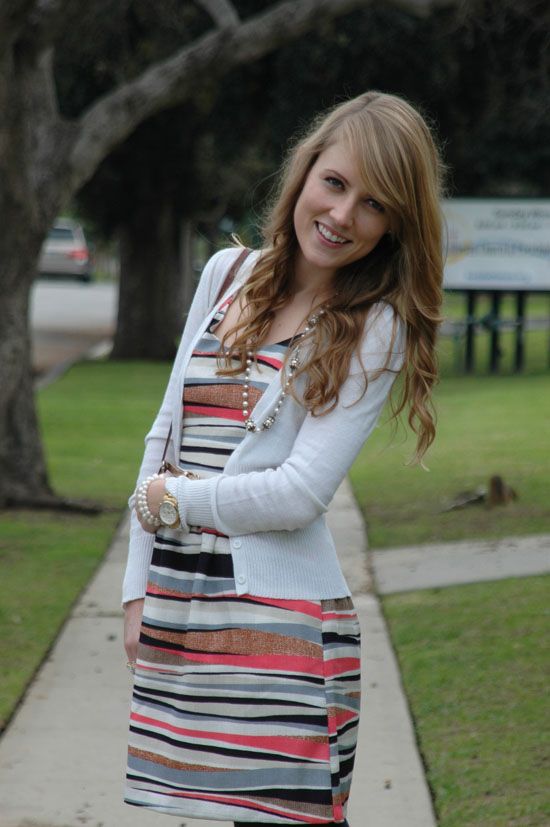 I took sort of an unintentional break from blogging this week. Things just get so crazy over Christmas, I never have enough time to get everything done. Mostly because I'm busy stuffing my face with cookies. But also because I always put off shopping and have to sing and cook. Not while shopping. All separate events.
I did force Marc to take a few pictures over the break, though! I told him it could be part of my Christmas present. But he had already given me pearl earrings, and I gave him a Bob-It, so he didn't exactly owe me any favors. (Don't worry, I didn't just get him a Bop-It. But I didn't get him pearls either.)
Anyway, I dragged my sister into a couple shots the other day. Judging by the pictures, she wasn't too happy about it. Most of the pictures we ended up with were of us waving our arms or conversing. But here's one with both of us looking forward. Doesn't Julie look cool? We pretend the runs in her tights are intentional. People go with it. Except my mom, who suggested I buy Julie new tights for Christmas.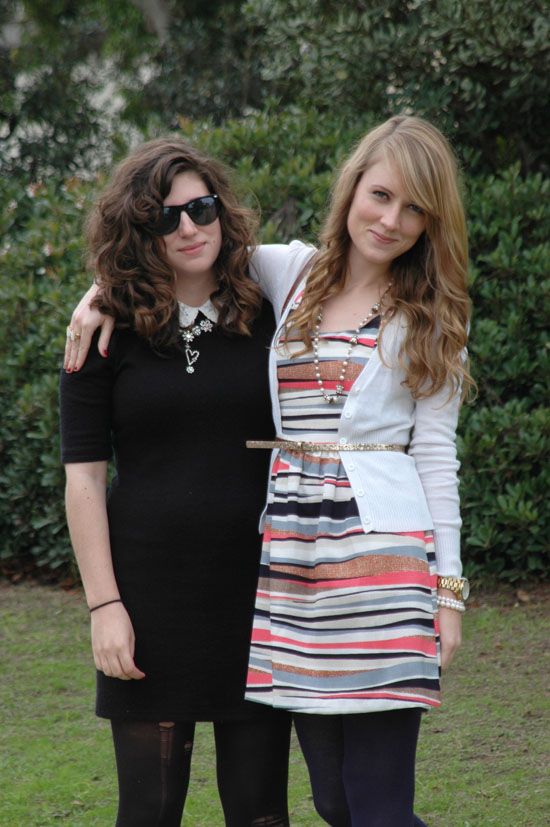 Hope you all had a very merry holiday! And are recovering nicely from all the sugar.