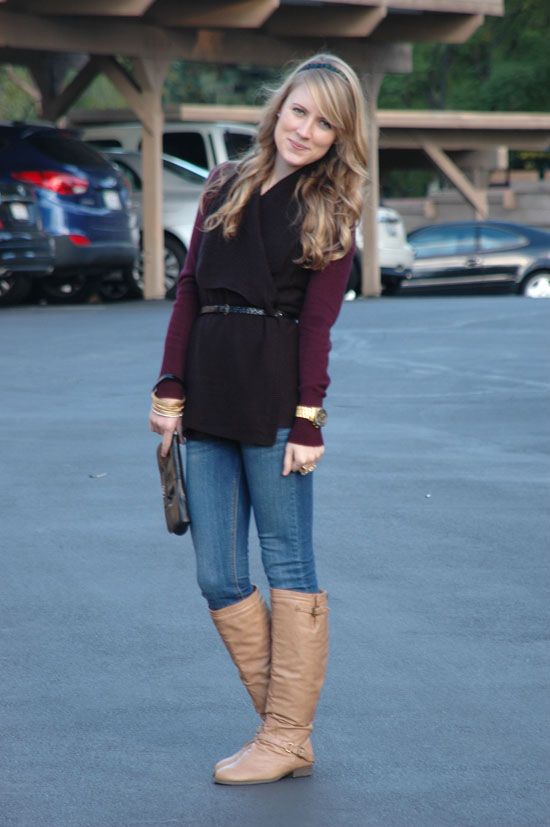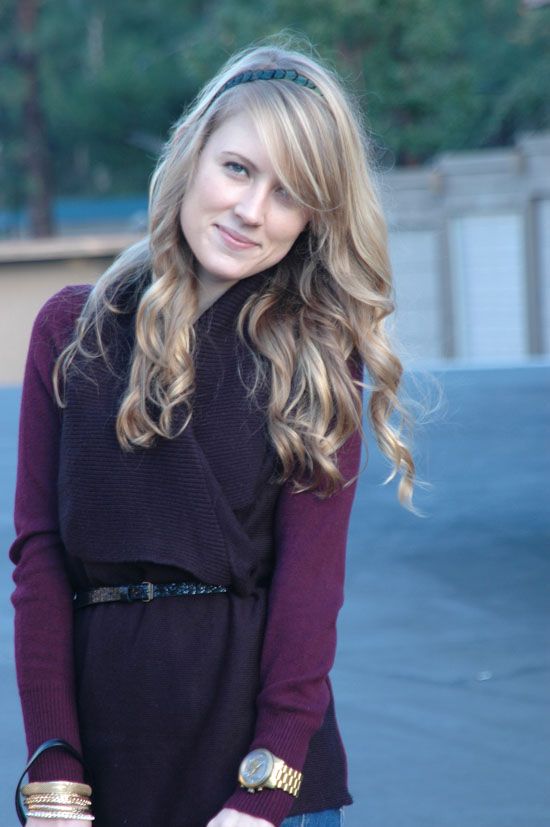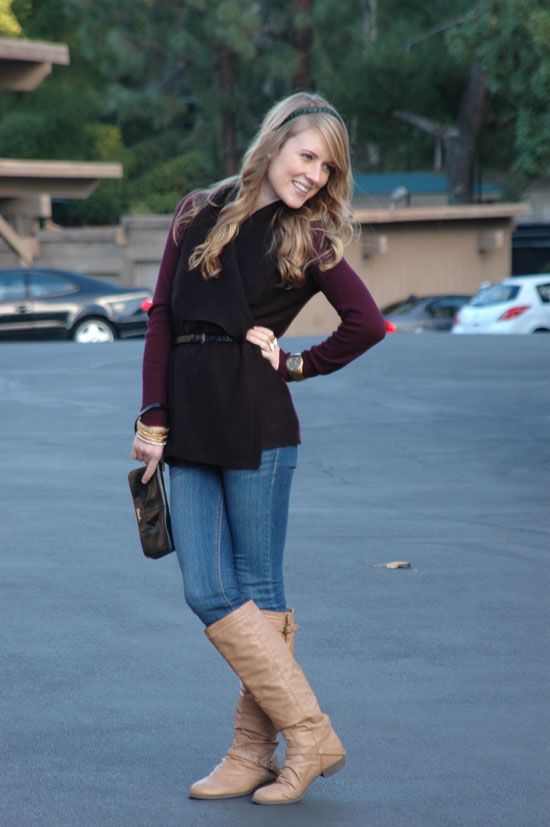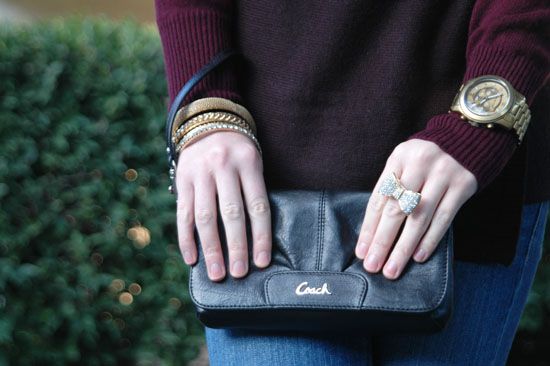 My Threads: Sweater: Loft (
similar
), Jeans: Hollister, Boots: a local boutique (
similar
), Clutch: Coach (gift) (
similar
), Belt: Forever 21 (
similar
), Bracelets: Charming Charlie, Headband: J.Crew Factory, Watch: Michael Kors (
similar
)
This is the only outfit I have worn in the year 2013. It's possible that I may have worn it two days in a row. I guess I shouldn't make a habit of this, I'll get pretty sick of it after 363 more days. Maybe.
I hope you all had a happy New Year! I spent it eating steak, cuddling my dogs, and watching Lord of the Rings. All three of them. The extended versions, of course. Marc and I may be 25 going on 80, but I'm okay with that.
Happy Hump Day! It's a short work week, definitely a good way to ease back into the grind.