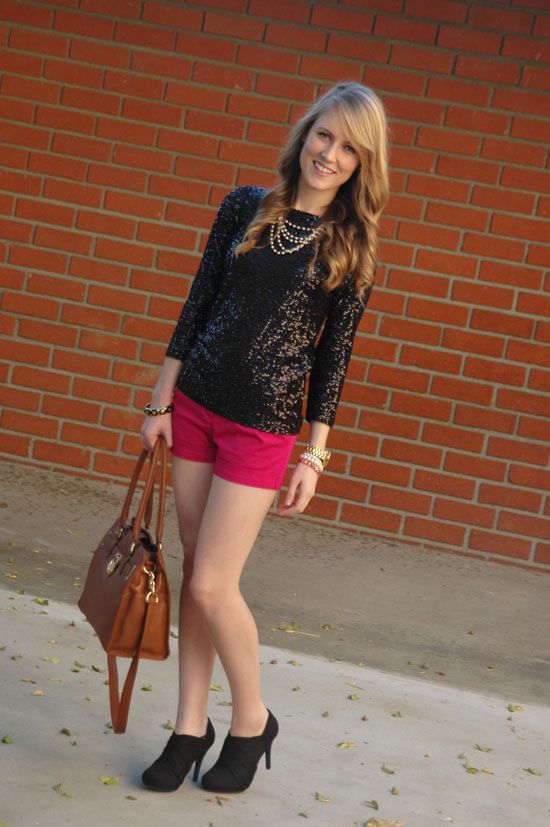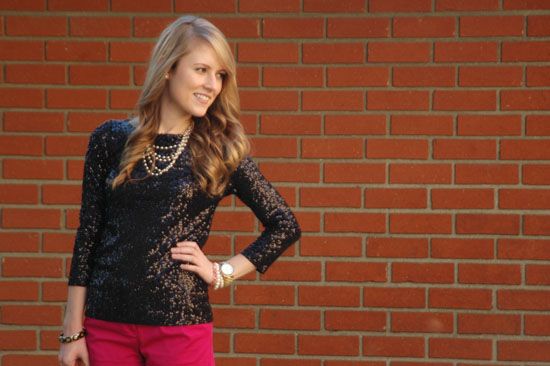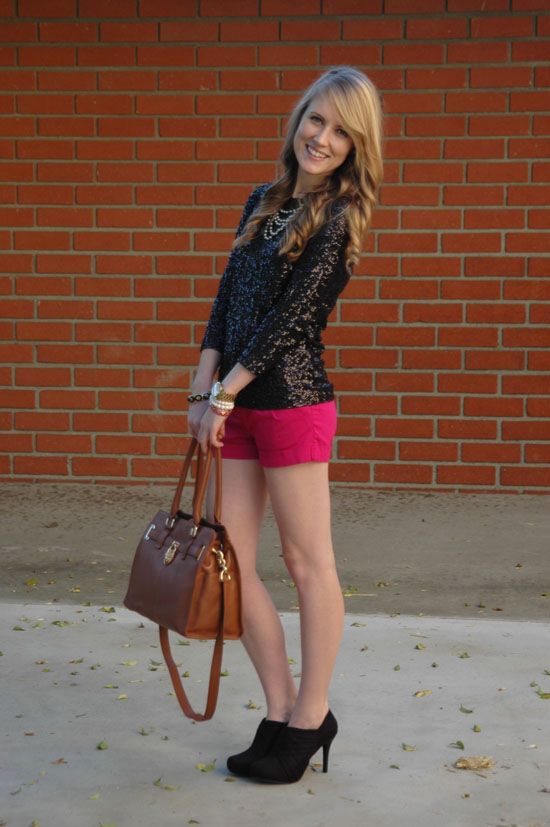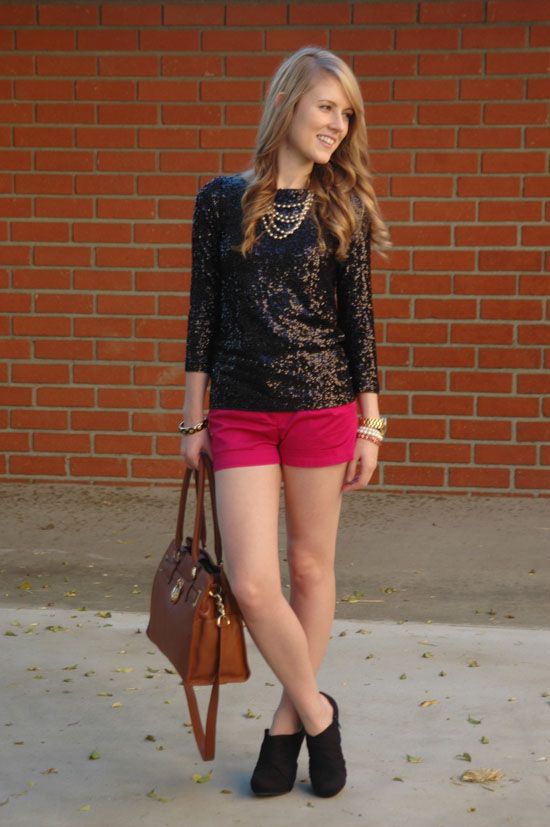 I've never met a sequin that I didn't like. Some sequins are more sparkly or different shapes, but they are all fabulous.
They also kind of make me look like a human disco ball. I'm pretty sure if someone were to shine a light on me, this shirt would fill the room with little specks of light. And then a group of teenagers dressed in 70s prom duds would just appear and start dancing.
Maybe I should avoid spotlights and high school gyms in this outfit. I'll just wear it everywhere else instead.
Is it bad that this outfit makes me want to buy more sequins? I could totally go for a sequined pencil skirt right now.
Happy Hump Day!