Okay, so I always get really excited when I stumble upon awesome bloggers. Which happens about 100 times a day. At least, that's what it seems like. So I'm going to start introducing you to some of these bloggers every couple weeks. Because you should know them.
First up, Dani of The Daily Dani! She's a fellow Southern California girl with a laid-back sense of style and an amazing taste in music.
Hi there, A Devine Life readers! I'm Dani from

The Daily Dani

! I post daily outfit

photos

, weekly

blogger features

, and an occasional bit of

celeb style

! I'm so excited to be here on Emily's blog today! I featured her on my blog back in

October

, and I'm so happy to visiting with you all now!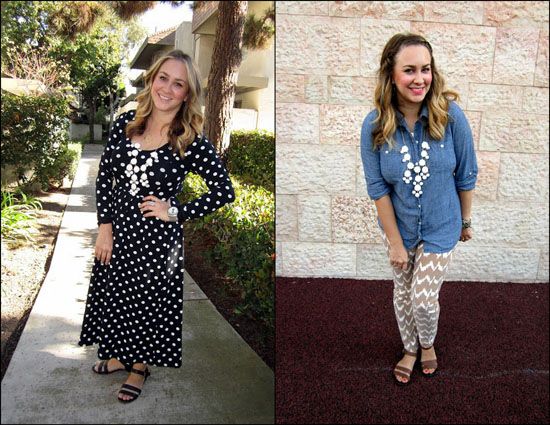 How would you describe your style?
I'd say my style is Southern California eclectic, with touches of boho and laid-back preppy.
What or who inspires your outfits?
I get most of my inspiration from my fellow bloggers! Whether it be through perusing my favorites or spending way too much time on

Pinterest

, my friends in the blogosphere make fashion so relatable and easy to interpret from my own closet!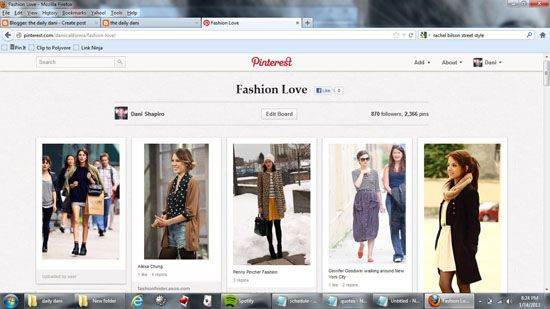 Aside from Pinterest, I read lots of fashion mags and am always interested in celebrity street style! My current celebrity fashion icons are Rachel Bilson, Lauren Conrad, & Amber Heard!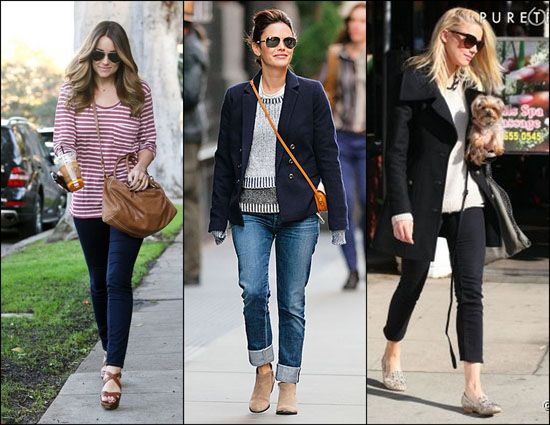 Living in Southern California, how do you incorporate seasonal trends into your wardrobe?
It's so hard! We've had a bit of a California cold spell lately, so I've been all about layers, layer, layers! Even though I may pair together lots of lightweight pieces, it's a good way to mix pattern, texture, and style all while keeping myself cozy!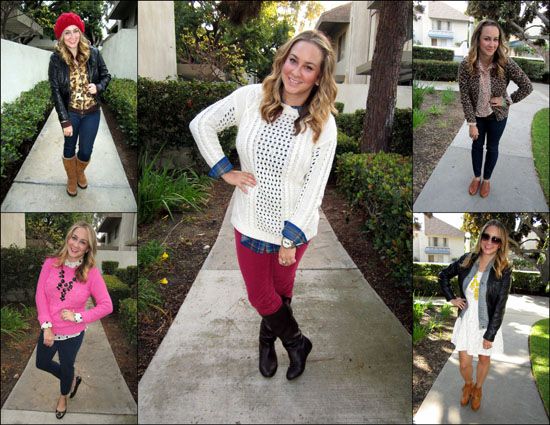 If you had to wear only one outfit for the rest of your life, what would it be?
There is something so effortless and comfy about a chambray shirt, leggings, moccasins, and a lightweight scarf.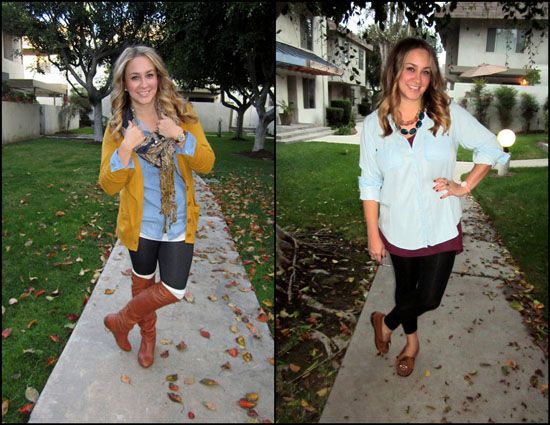 What season is your favorite to dress for? Why?
This is a hard one, because California hardly has seasons! I'd say either spring or fall, because it's nice to feel like I can wear any piece in my wardrobe! I love the idea of walking into my closet, pairing together warm-weather and cool-weather pieces, and coming up with transitional outfits!
What inspired you to start blogging?
I started reading blogs a long time before I started writing mine! I loved the idea of a creative outlet, but there was one major reason why I started: the fear of wasting a good outfit! I felt like I was dressing up every day for work, but "no one" was seeing it - hence, the style blog!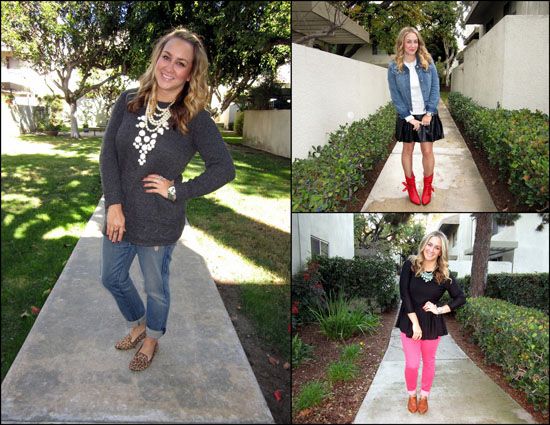 What was the worst trend you willingly jumped on board with?
Oh boy. There might not be enough space here. Overalls, skirts over jeans, denim maxi skirts, a sickening array of cartoon graphic tees... Being a teenager is so awkward!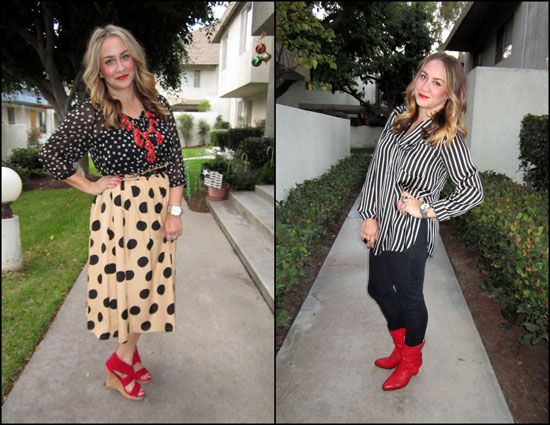 So there's Dani! Don't forget to stop by and pay her blog a visit.