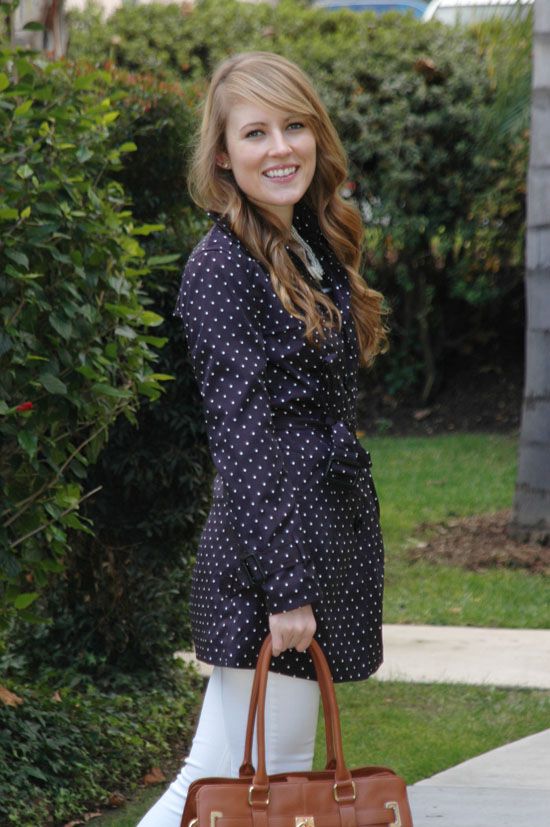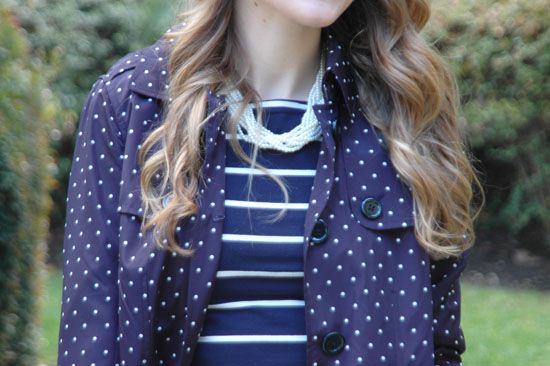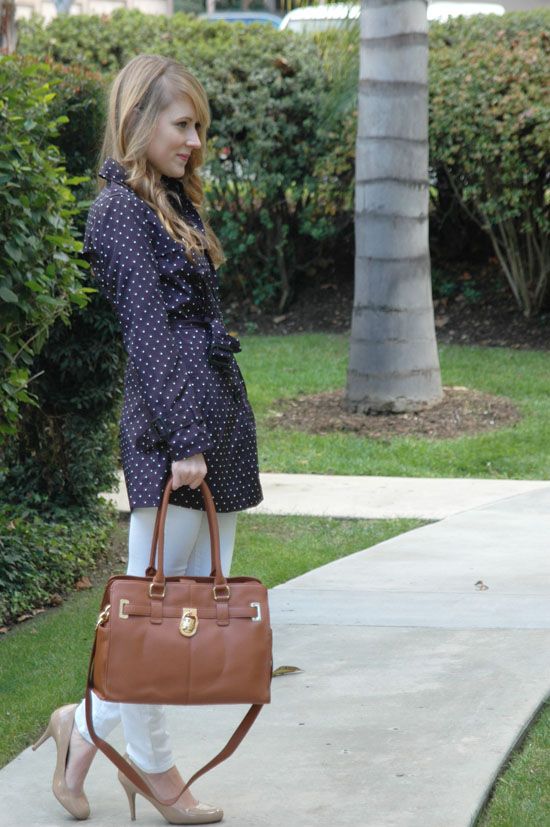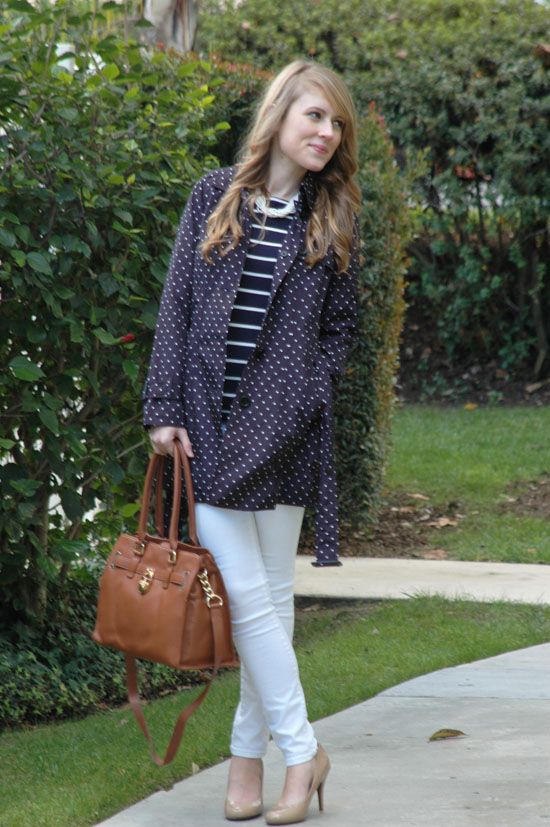 Okay, I know, this is getting ridiculous. More polka dots. I might have a problem. Is there a support group for a polka dot obsession? I may need to start one. Anyone else in?
This trench was over half off at BR a while ago, and I just couldn't resist.
Anyway, the pictures of this outfit don't really reflect what it looks like in real life. No, it does not look like a dress with boots in real life or anything. But the trench and the shirt are actually the same shade of navy. The trench is made of that swishy fabric though, which photographed to look like a different color. Bummer, I know. But I decided to post the pictures anyway. It gives you a chance to use your imagination. Or something like that.
Also, the amazing Marion over at
MarionBerry Style
is doing a stripes challenge link-up today. Which is why I'm wearing stripes with polka dots. That, and I like wearing stripes with polka dots.
Happy Hump Day!