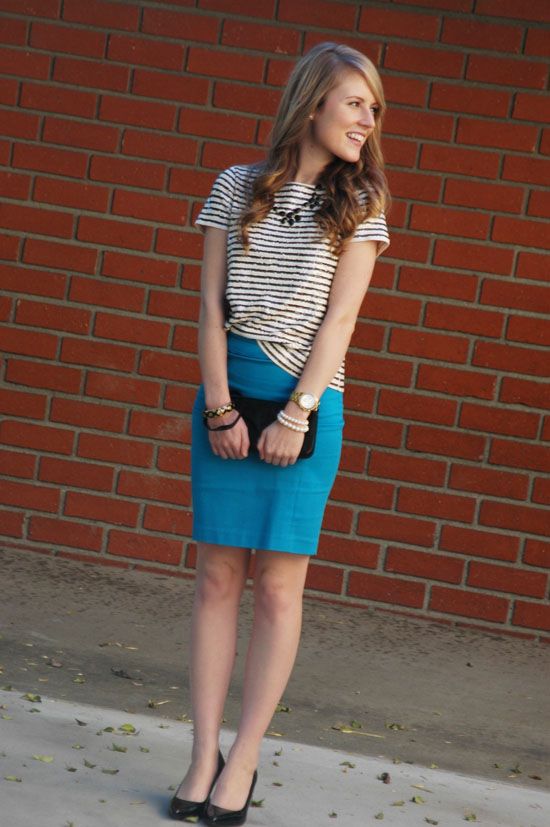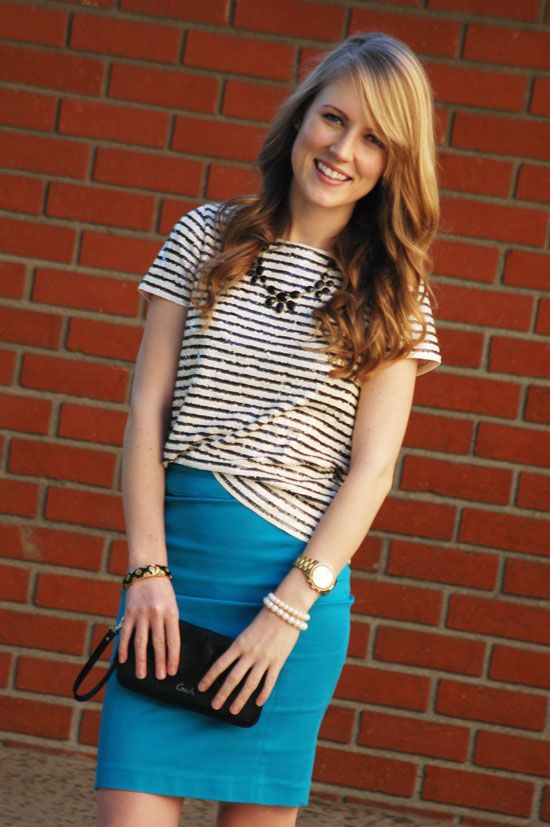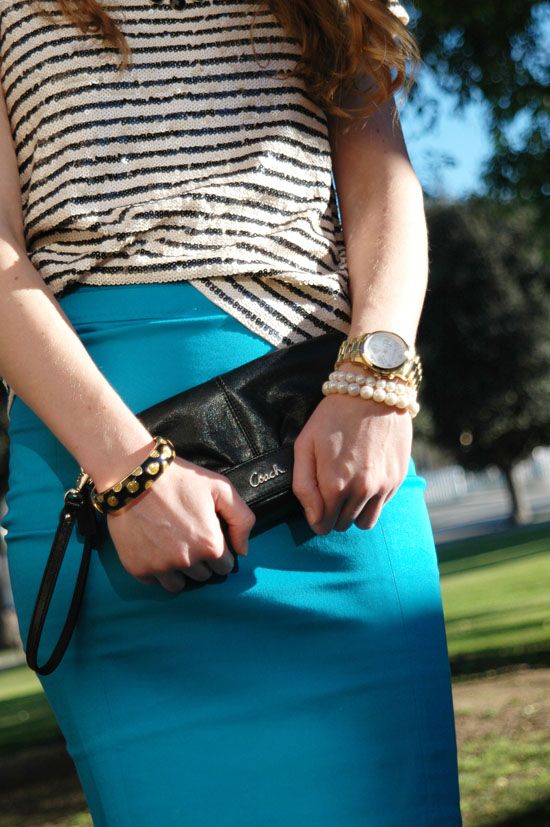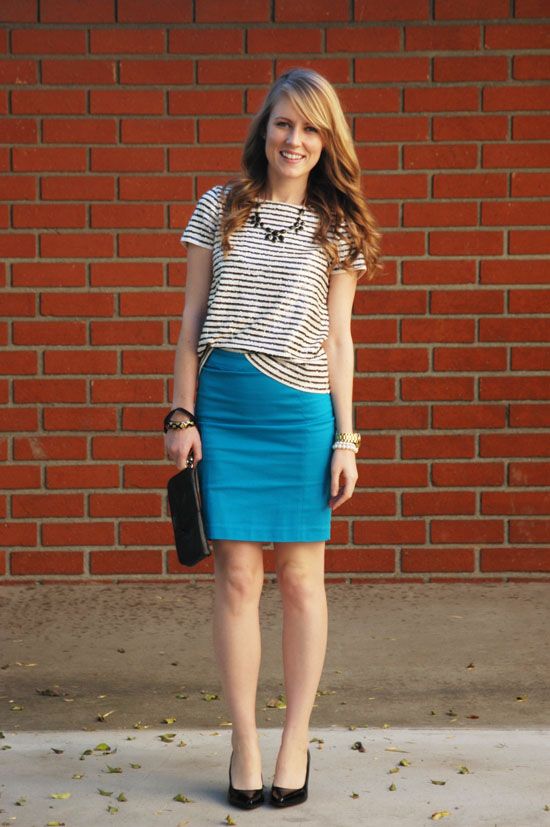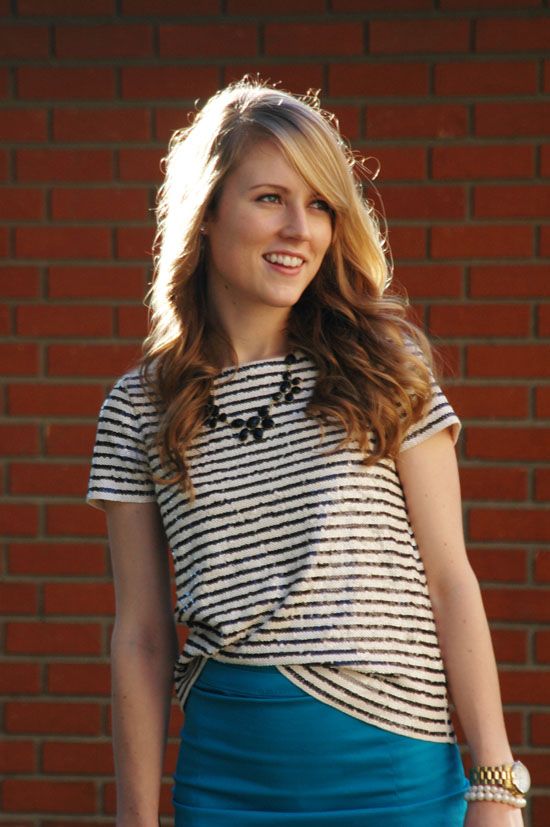 Okay, so remember last week when I was complaining about the literally freezing 30 degree weather? Now it's in the high 70s here. Southern California is such a spaz. I had all these genius winter outfit ideas in my head (not actually involving clothes I own), but then 'bam!' I had to come up with a bunch of summery things instead. Because three shirts and a jacket just don't fly in January summer.
Anyway, I have a confession to make. Last week, I bought three sequined shirts. I guess I was feeling...sparkly? I might already own several striped shirts, but this one is shiny. So it's totally justified. Making excuses is the first step to recovery, right? Right.
I hope you had a happy weekend! I managed to watch the whole first season of Girls on dvd, so obviously, my weekend was very productive.