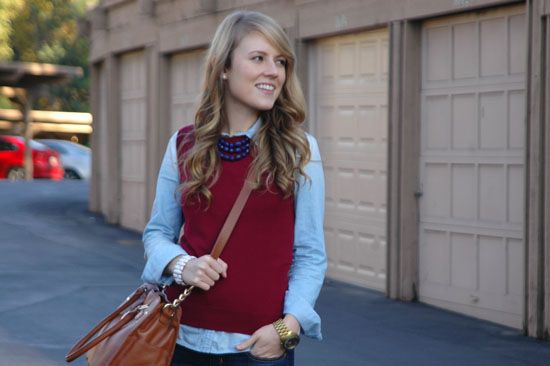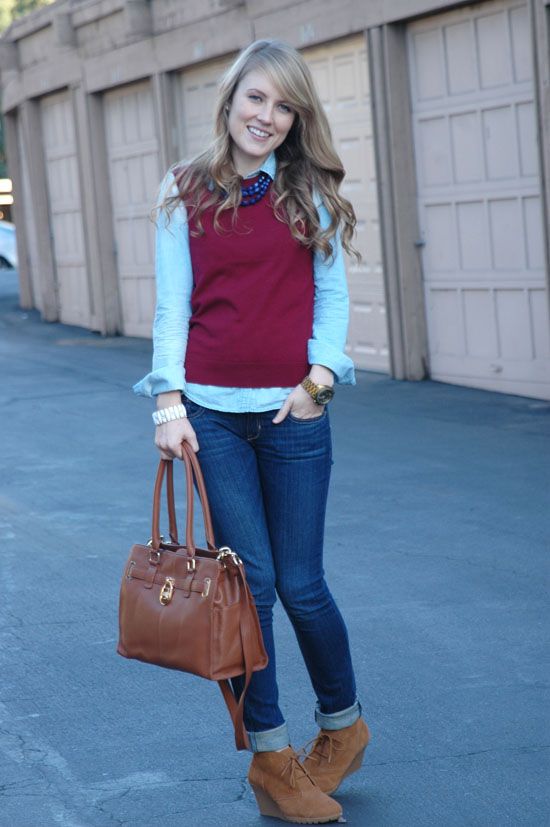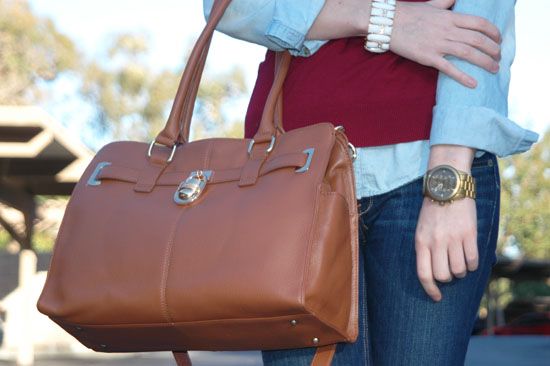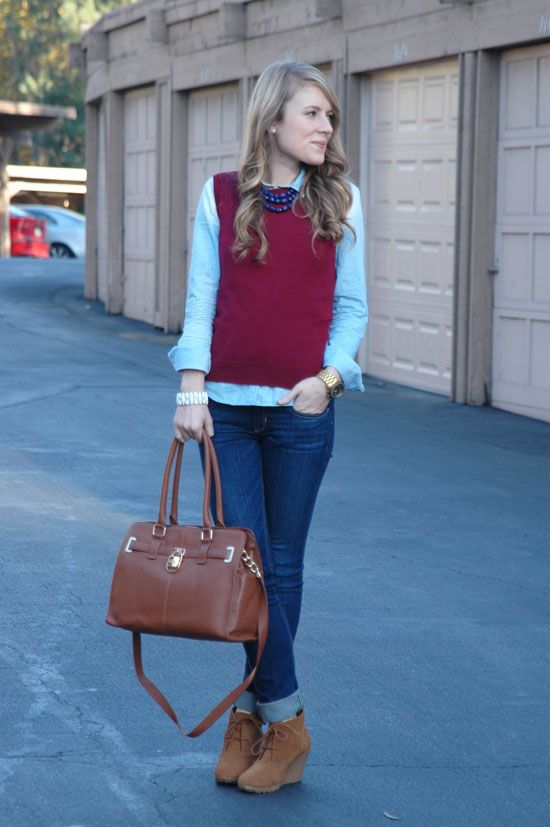 I'm wearing a sweater vest. You probably already noticed. I'll have you know that the second I put this on, I started doing the Carlton dance. Then I couldn't stop. Just a warning, in case you own a sweater vest.
Really, I kind of love it though.
Speaking of loving things, these shoes are my new obsession. I was eyeing a similar pair at J.Crew recently, but never got them. When I was at Target the other day (buying shampoo and toothpaste...ha), I spotted these on clearance. I snatched up a pair, tried them on, and was almost sold. Then I noticed the tag said they were genuine suede. Sold. Plus, they are super comfy. You can hardly tell the have a wedge.
Hope you had an amazing weekend!