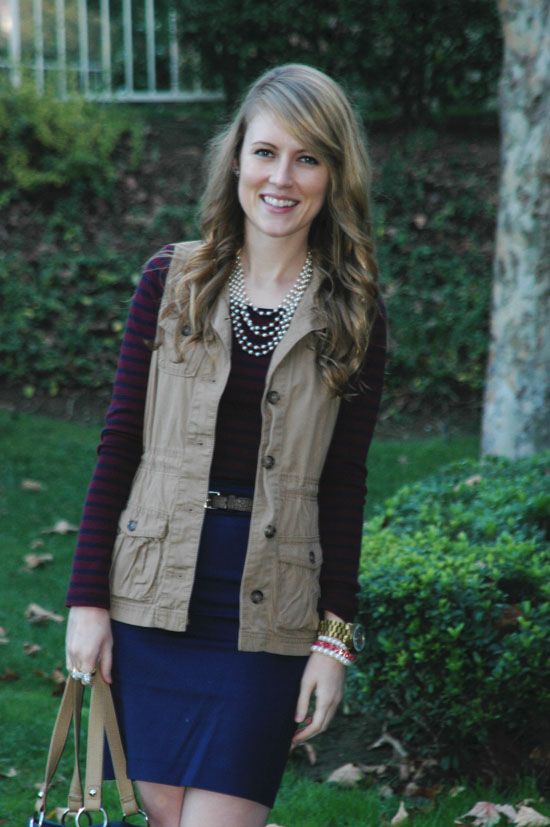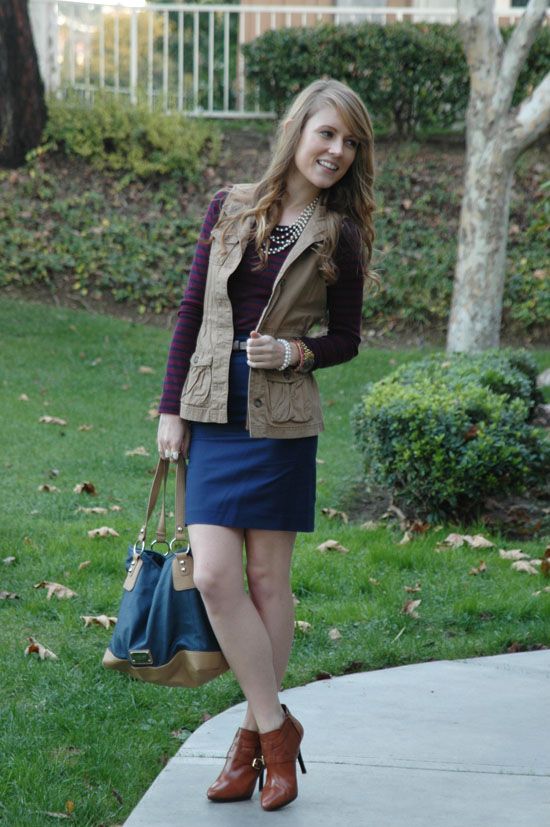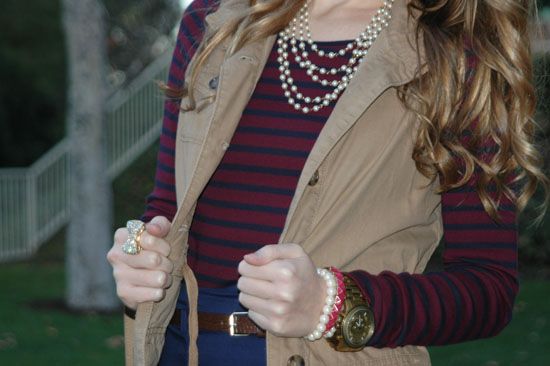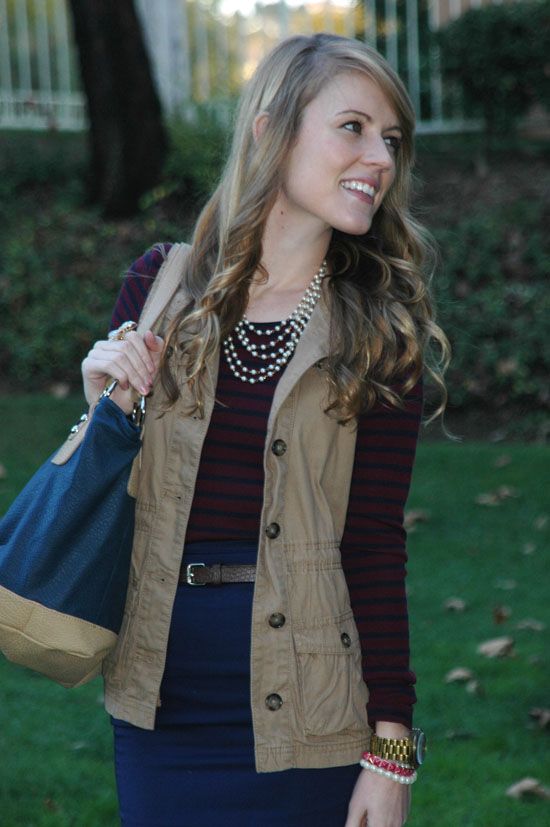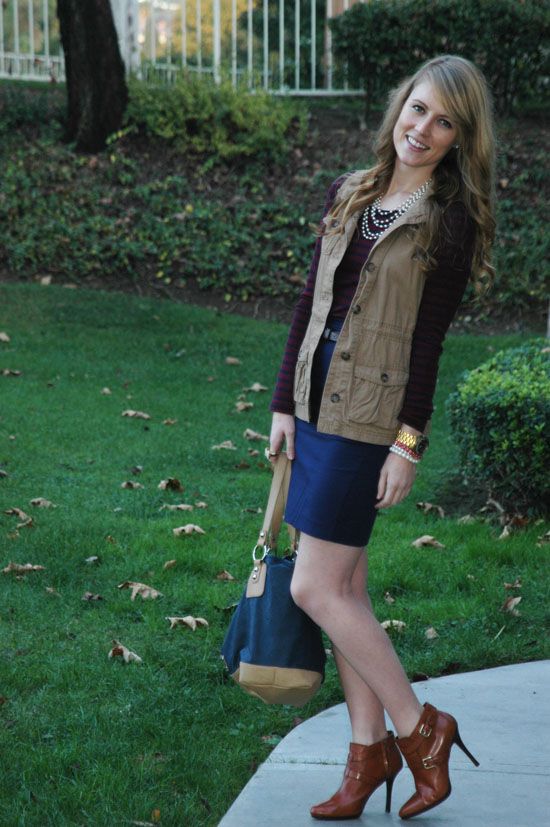 This outfit sort of happened by accident. My shirt kept bunching up and making my skirt look all lumpy, and I sort of thought the combination was boring. So I almost didn't shoot it. Then I spotted this vest hanging in my closet with a halo of light shining around it and a choir singing its name. So I put it on. And it was like magic! Lumpy skirt and boring pairing problems solved.
The super spastic weather has gotten a tiny bit warmer during the day this week, so I ventured outside without tights. It was cold. But it seemed like tights would kind of ruin this outfit. Unless I had maroon ones. Which I don't. I actually look in the mirror several mornings and think my outfit would look better without tights. But alas, I really hate being cold. I know, I shouldn't complain about the 60 degree weather. So sorry to those if you in snow. I am jealous of how pretty your pictures look! But not of how badly the air hurts where you are.
Have a happy Thursday!