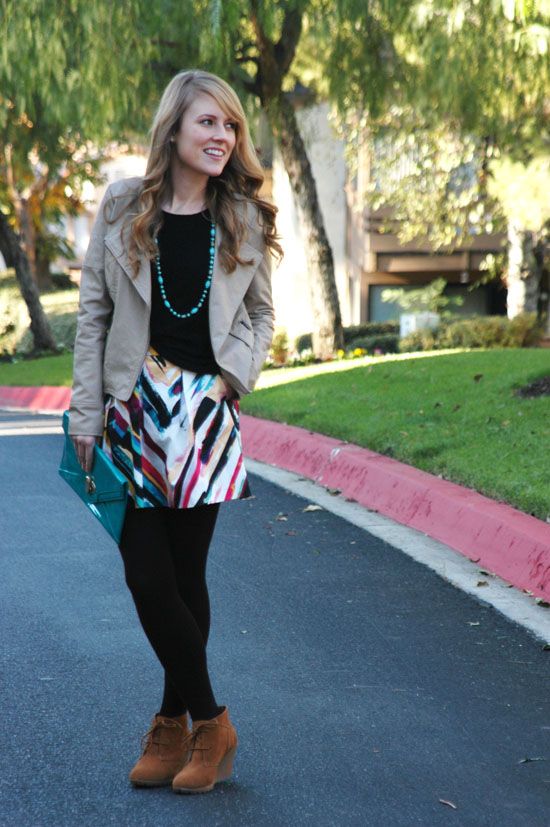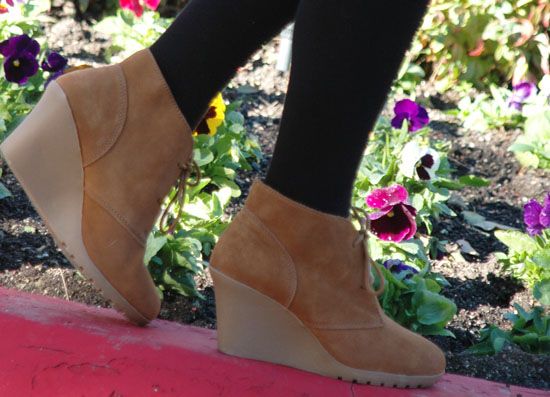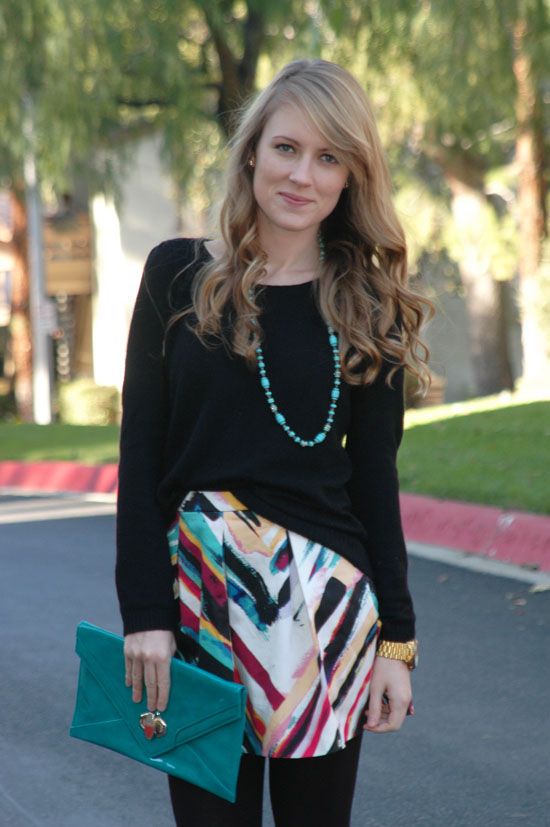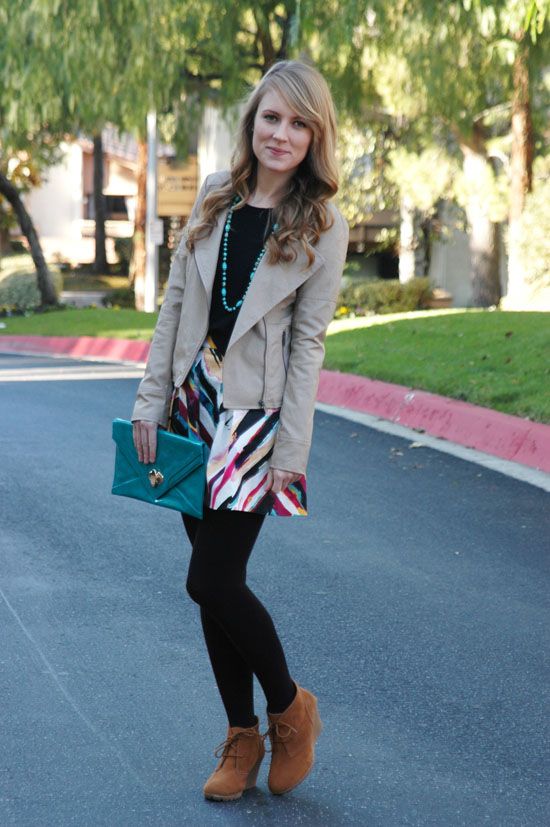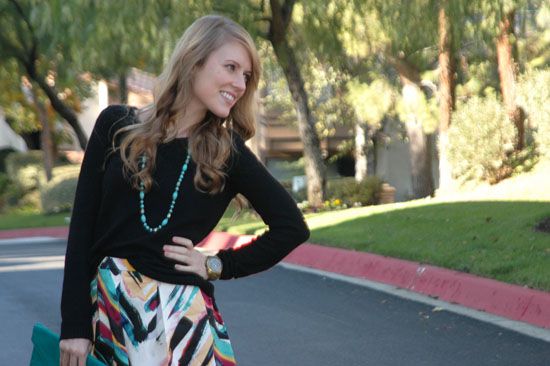 My Threads: Sweater: H&M, Skirt: H&M, Tights: H&M, Jacket:
Urban Outfitters
, Booties:
Target
, Clutch: Nordstrom Rack (
similar
), Necklace: J.Crew Factory, Watch: Michael Kors (
similar
)
Sometimes, I get dressed in the dark. Okay, a lot of times I get dressed in the dark. No, not because I'm a vampire. Marc often gets up after I do, so I try to avoid turning on the light and waking him up. And even when I can turn on the light, it's still dark. That's how terrible our one light bulb is.
I promise there is a point to this rant. I don't always get the full effect of an outfit when I look in the mirror in my dimly lit room. Which is what happened with this outfit. I put the jacket on as an afterthought (because it was freezing outside), and now I'm not sure how I feel about it. I don't hate it, I just don't love it.
But what's a girl to do. I guess turn on a light while she's getting dressed. That'd be a good start.
Do you ever change your mind about a look after you're already out the door? I think this happens to me a lot.
Happy Hump Day!