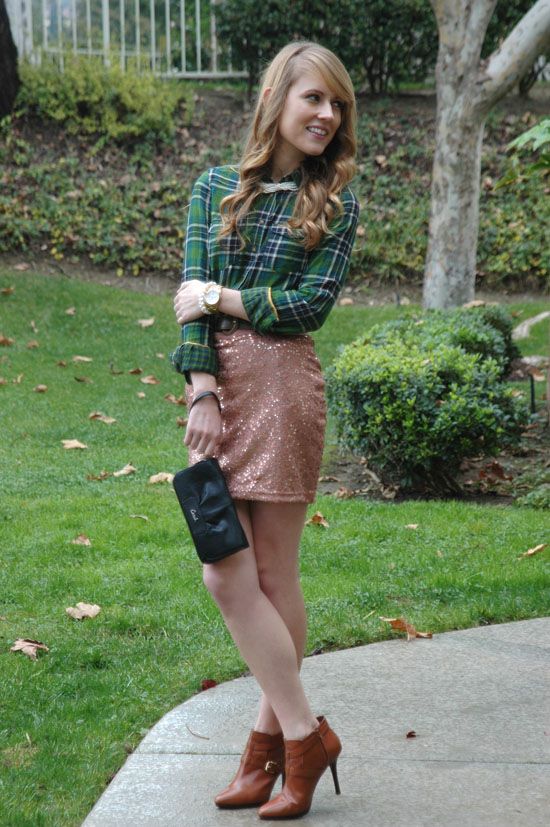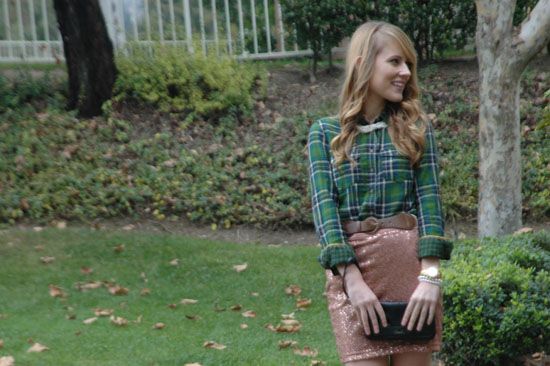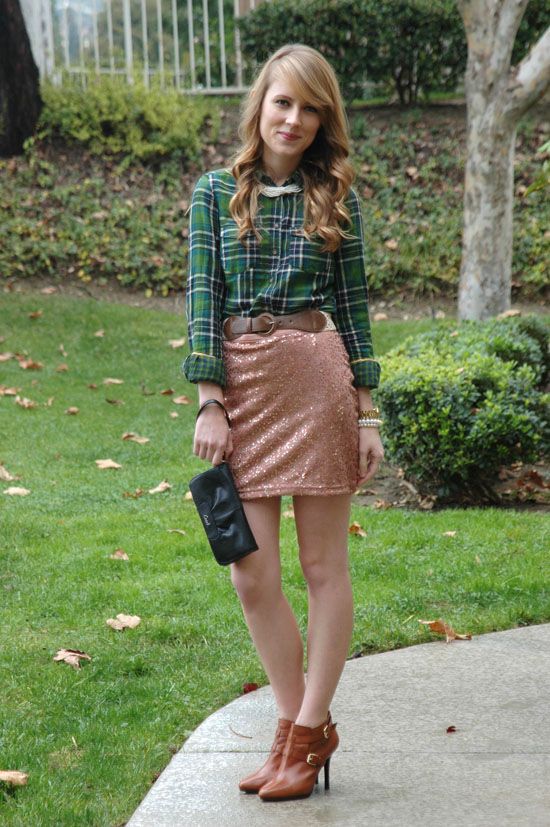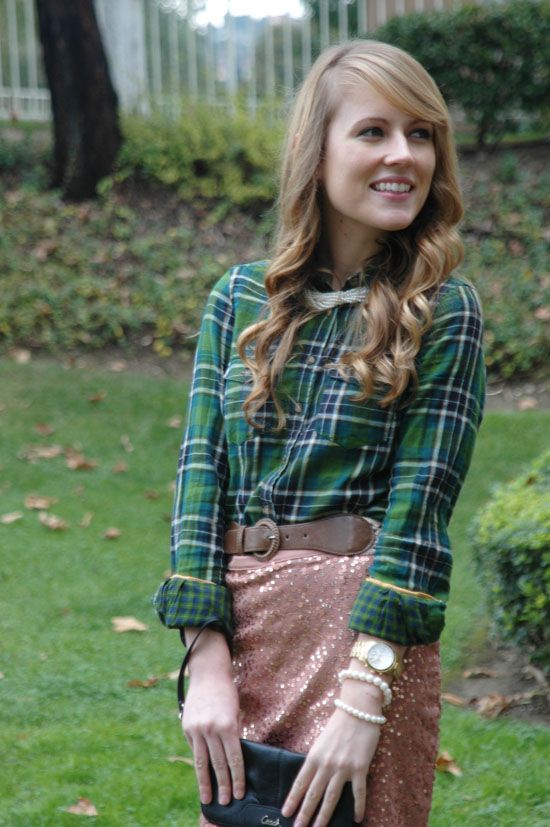 Apparently, I'm not ready to let Christmas or New Year's go yet. Green and sequins? Very holiday-ish. I think my subconscious is convinced that if I dress like it's Christmas, I can go back to my work free, footie pajama wearing mini vacation.
When I put this outfit on, Marc stared at it for a second, then told me it was weird. I think he said something about the skirt looking like a party and the shirt looking conservative. But I made him take pictures of it anyway. I think I like the contrasting styles. They make the outfit a little more unexpected. And just ignored the messed up belt. It moved after I put it on.
Hope you have a happy Tuesday!