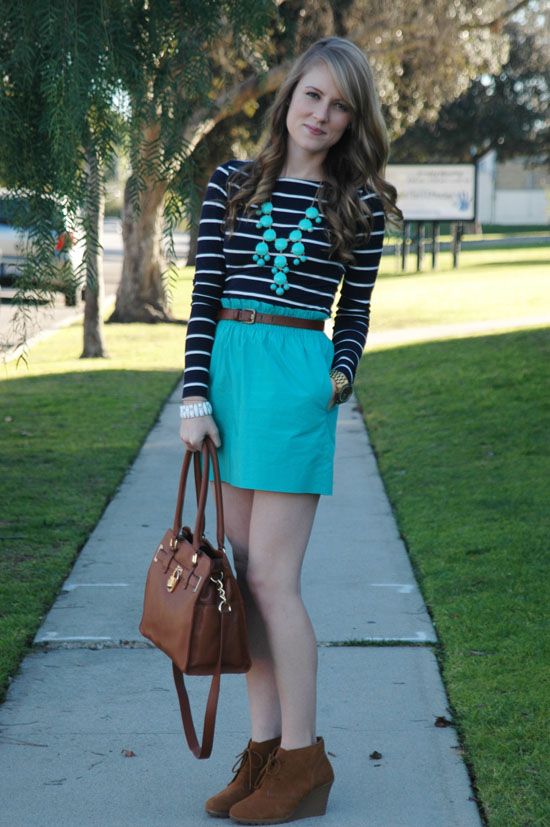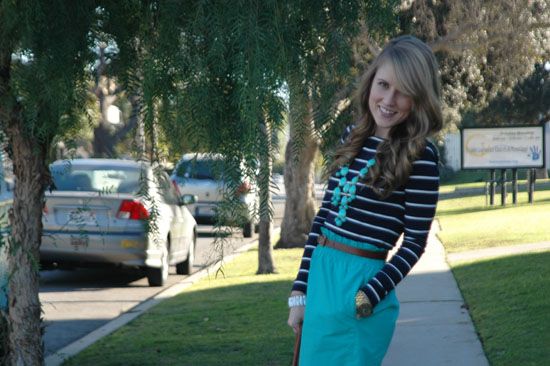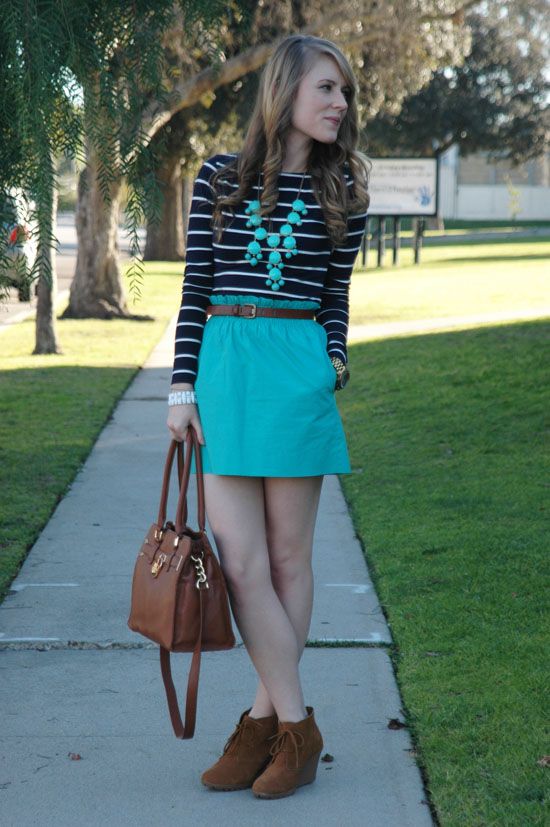 Apparently, I'm really into stripes this week. I didn't even notice until I was scrolling through pictures. So here are more stripes, just to keep with the unplanned theme of the week!
Anyway, this will probably be the last day of bare legs for a while. It started raining today, and I think it's supposed to rain all week. So in case you haven't been keeping up with LA weather (because reading LA weather reports is the most interesting pass time, I know), we went from 27 degrees to 83 degrees to pouring rain in one week. Every morning, I just stand in front of my closet switching back and forth between staring at my closet and the weather app on my phone. Then I just grab a million layers that come on and off all day.
But who knows. Next week it could be 100 degrees. Southern California is just throwing all kinds of curve balls.