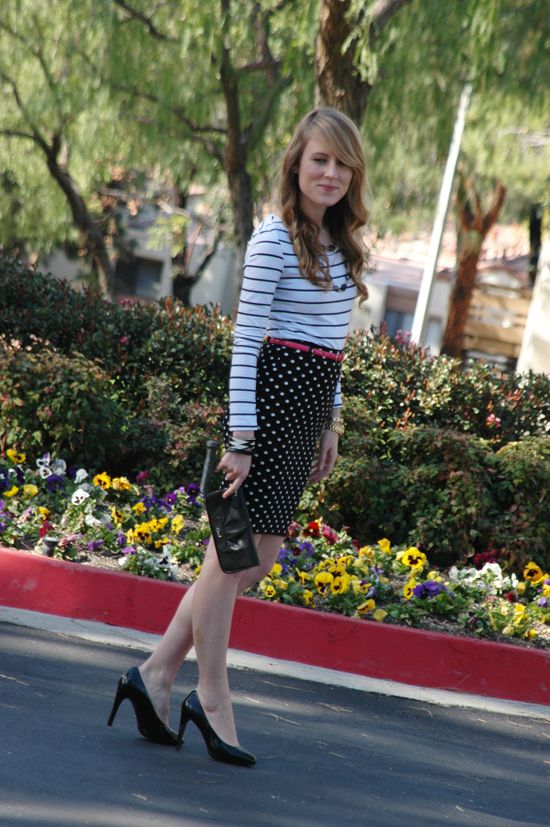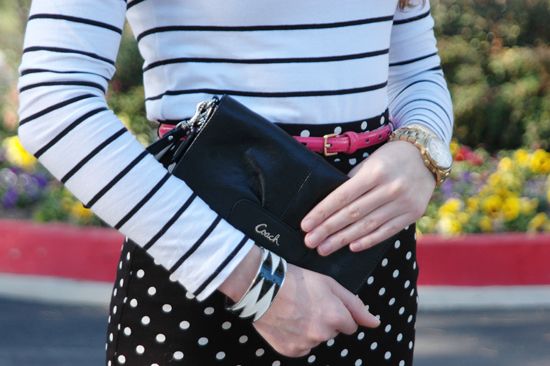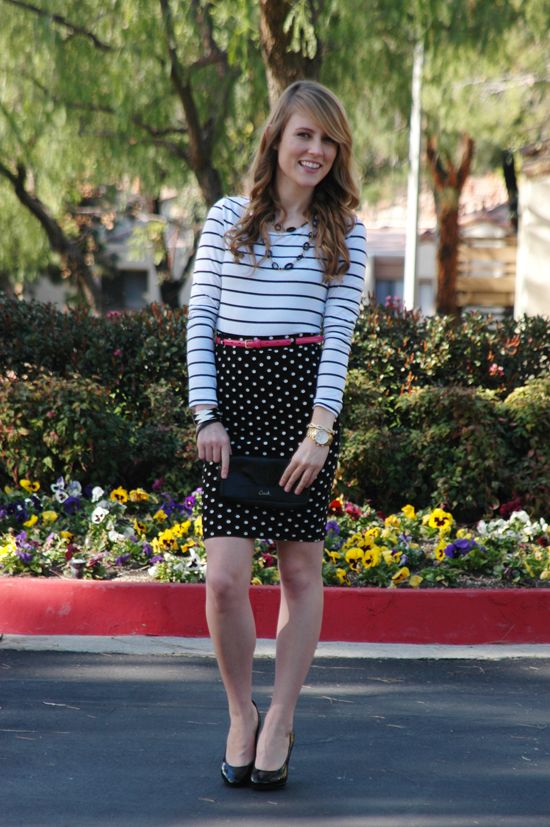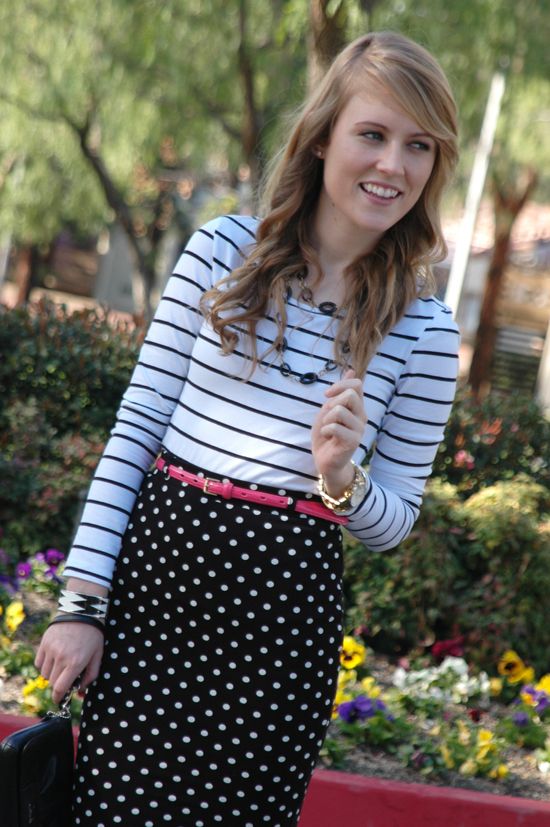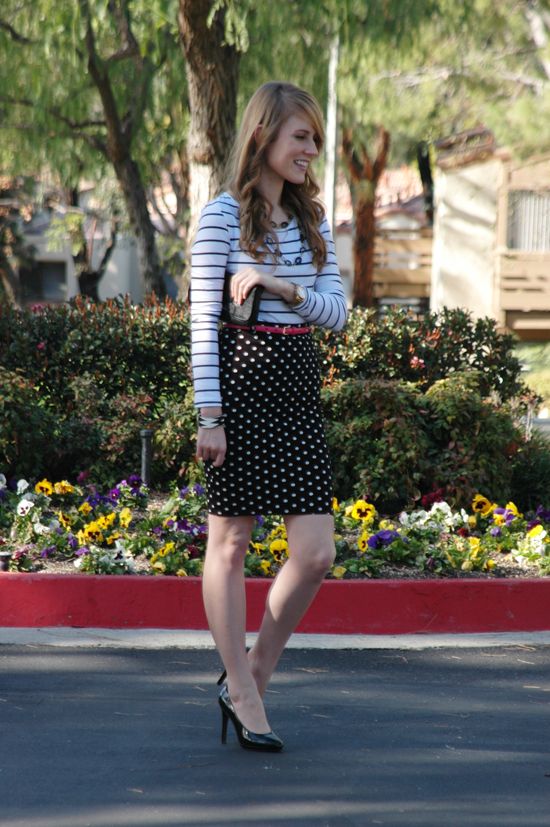 I've always liked black and white together. It's just such a classic pairing. So initially, I was pretty excited when the dynamic duo hit the runway this season.
But then I looked at my closet. In case you're new around these parts, I'm really into color. As in, I only own about five things that are black and/or white. And I can't resist adding a pop of color to a black and white palette! Hence the pink belt.
So try as a might, I'm not sure I'll be frequenting the black and white trend this year. Not unless some more clothes in the contrasting hues decide to magically appear in my closet. Which I would totally be okay with. (That's a hint for you, magical closet fairy.)
Anyway, I had fun mixing prints for
Marion's
Trend of the Month link-up! The theme is black in white, in my whole rant wasn't a very helpful clue.
Happy Hump Day!