Today, I'm excited to be featuring one of my favorite bloggers, Annie of The Other Side of Gray. She has an amazing sense of style, and I have to admit, I stalk her blog pretty regularly. And I want to steal borrow all her clothes. Be sure to stop by and give her blog a visit!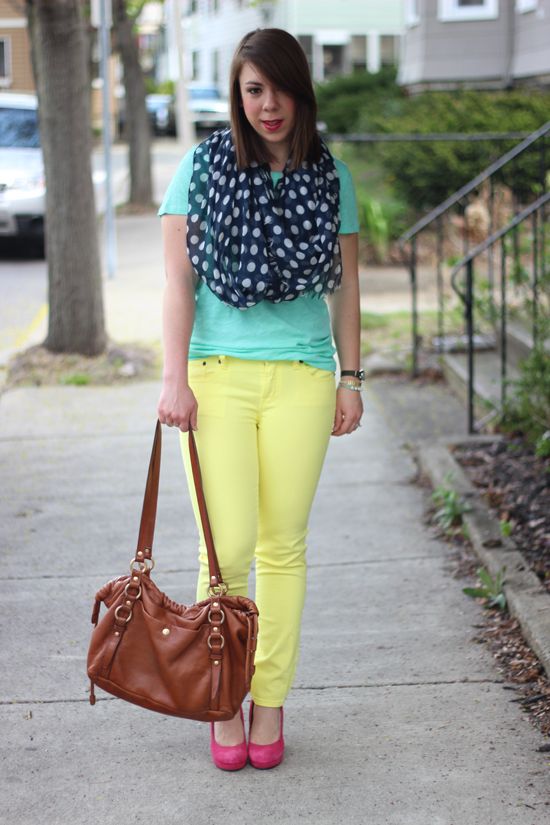 How would you describe your style?
Hmm. I always have trouble with this question because I think it's hard to put a definition to personal style. Some days I like to dress girly, some days I love to wear jeans, and some days I'm just plain lazy and rock my sweats
J
But I guess the best way I could describe my style is 'casual chic'. I love classic pieces such as blazers and pencil skirts, but I like to add a little excitement to them with some funky prints, bright colors or statement accessories. I like to be comfortable, as a girl on the go, and I love having fun with my outfits too! Pattern mixing and color blocking are some of my favorite trends right now, and I hope they stick around.
Just 5? So hard to narrow down! But I don't think I could get dressed without my brown leather boots, my chambray shirt, a striped tee, a patterned scarf, or my Gap legging jeans. Sounds boring when I read it back, but I think those are the perfect basics to have and build on.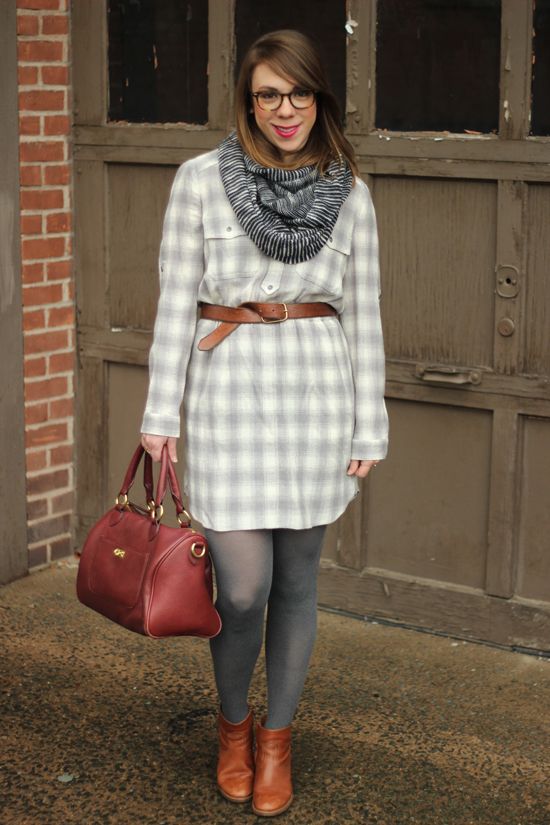 Alexa Chung, Sienna Miller, Rachel Bilson, Diane Kruger to name a few. I absolutely adore Alexa Chung's style. She's so edgy. She can take a pair of old sneakers and make them cool, or she can wear a black dress and look amazing, and I love that about her.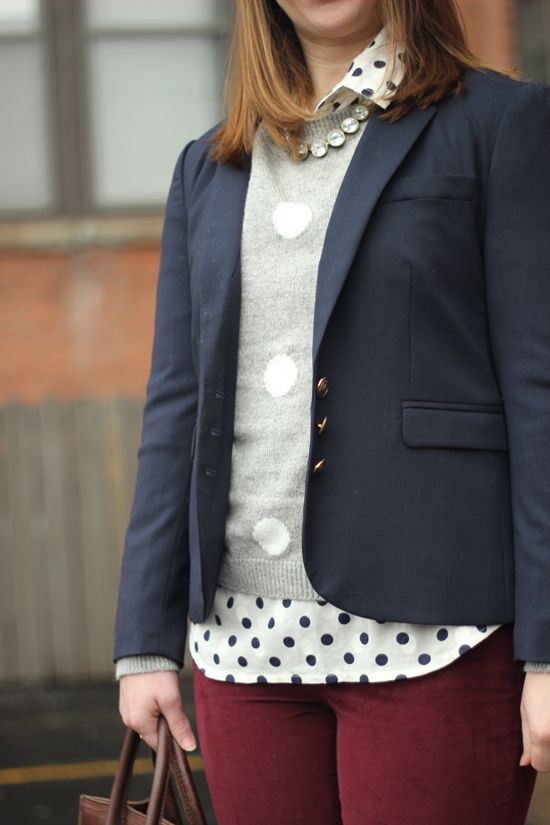 Plaid! I mean seriously…it's cute AND it's comfy, and I'm so excited I can wear it and not be thought of as lazy for just throwing on a plaid flannel shirt with some boots and skinny jeans. I am also loving ankle boots right now – as a shorty (and by that I mean a short girl and not a 'fine female,' as urban dictionary* describes the term), I find that they really help lengthen out my stubby legs, which is awesome. Also on the list are velvet and sequins (particularly all the patterned sequin tops we've been seeing)…so fun!
*Yes, I definitely hopped over to urban dictionary to see how they actually defined 'shorty'. And then the hubs saw my search. Awk-ward.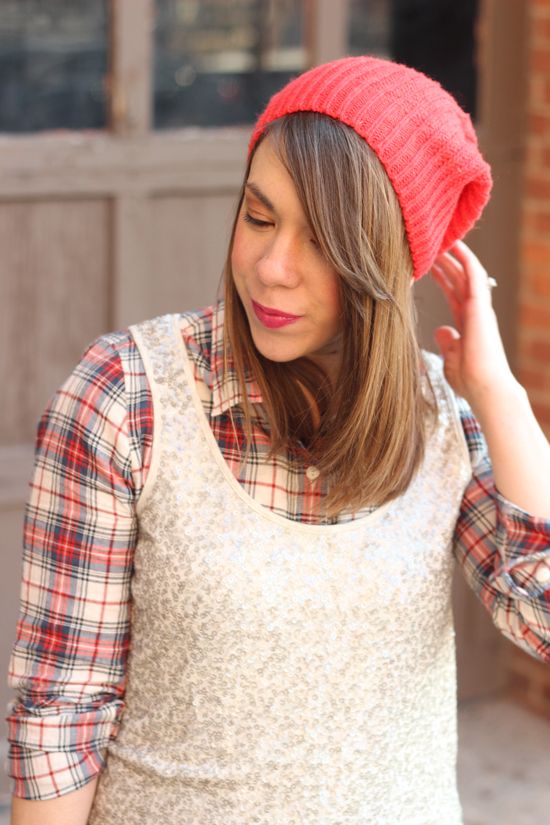 What inspired you to start blogging:
Get ready, this might be a novel
J
Can you guys believe that the summer before I started The Other Side of Gray, I had no idea what a fashion blog even was?! To be honest, I didn't know much about blogs in general (I know, total internet virgin here). Anyway, that summer, one of my friends suggested I start a fashion blog, and I just kind of looked at her with crazy eyes and said yeah, OK. Fast forward a month or two later and I just so happened to google "fashion blogs." Well guess what popped up? Kendi Everyday. So I clicked over and started reading from Kendi's very first post and don't think I stopped reading until I had seen every one of her outfits. Like many others – I. WAS. OBSESSED. I have always always had a thing for clothes and I just knew, from that day, that starting my own fashion blog would be my way to share that love with my friends, family, and all of you. And let me tell ya – the day I started my style blog was one of the best days. Sure, I was sitting on my couch stuffing my face with chocolate chips while writing post number 1, typing to no one and taking outfit photos with my crappy old digital camera…but that day was the start of something amazing. The Other Side of Gray has helped me refine my own style, it has let me be creative on a daily basis, it has made me realize that my true calling is really somehow related to fashion, and it has lead me to all of you. So I am very thankful for it, and very excited for all the things to come. Er, did that even answer the question? I got a little nostalgic and carried away…but I hope you get the idea.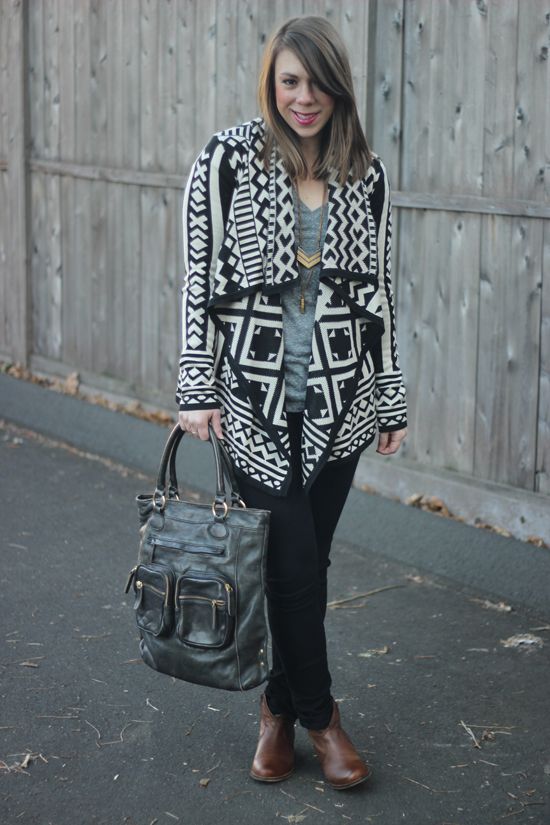 What was the worst trend you willingly jumped on board with?
I'm not sure I can pinpoint one particular trend, but I've definitely purchased items of clothing that I've seen on other bloggers that just don't look good on me. Sometimes you want something to look awesome on you because it looks so cute on someone else, but the fact is, certain styles aren't made for certain body types (I know, it sucks to acknowledge that doesn't it? Why can't everything look perfect on everyone?!) For me, I've learned to stay away from midi skirts and mid-calf boots, both of which accentuate my shortness. I also bought a pair of neon coral pants from J. Crew last year, and as much as I love to rock bright colors, I just get a feeling that they might never be worn again. So I think in the past few months I've really tried to remember what things look good on MY body type when shopping, and I never buy anything unless I can think of at least 3 different ways to wear it
.