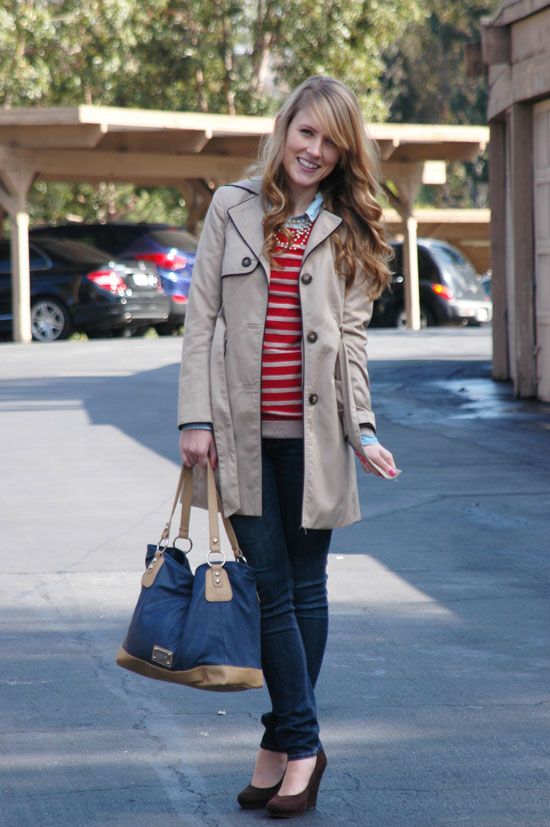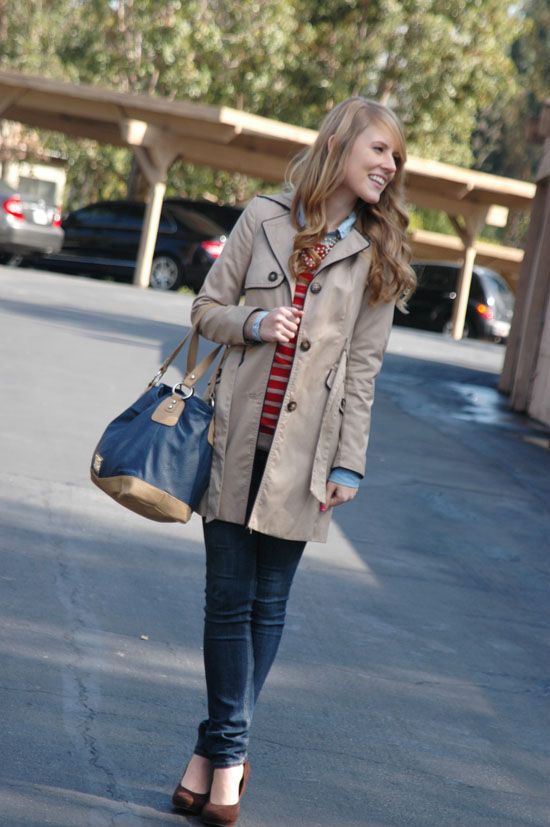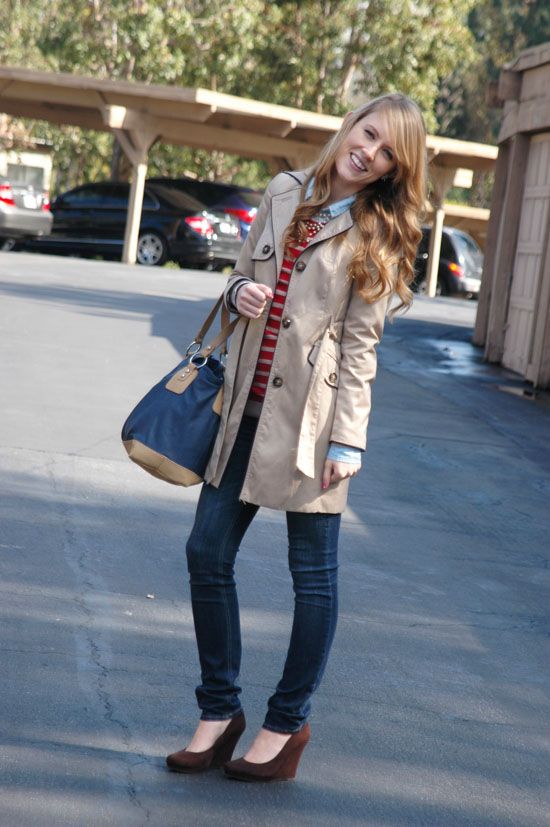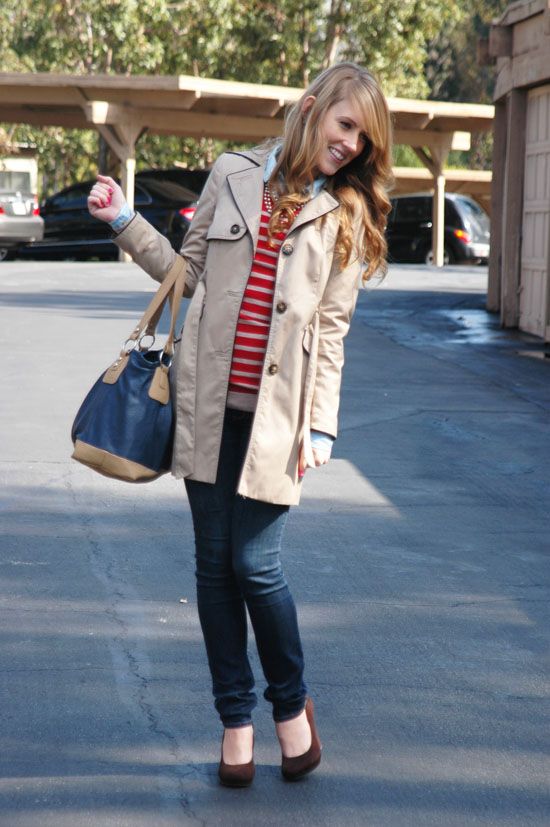 My Threads: Chambray Shirt: GoJane (
similar
), Sweater: Banana Republic (
similar
), Jeans: Hollister (
similar
), Trench: H&M (
similar
), Bag: Nine West (
similar
), Wedges: unknown, necklace: Forever 21
I'm getting into the Valentine's Day spirit this week by wearing lots of pink and red. And bows and hearts. And obviously by eating tons of chocolate, cookies, and candy. Because that's what the holiday is really about, right? Outfits and chocolate. Who needs love.
I'm just kidding. Obviously, all you need is love. The heart-shaped cookies and boxes of chocolates are just super amazing bonuses.
And on a completely unrelated note, the English language is completely ridiculous. I don't know if you've already noticed. I'm guessing you have. But Marc and I were debating whether the word 'intrench' was spelled with an 'e' or an 'i'. We couldn't come to a conclusion, so I googled it. Turns out, it's both. You can spell it either way. Great for people who aren't good at spelling, bad for people who like to win spelling-related debates. I am not one of those people, just saying, this is not a good word to debate if you are.
Don't forget to enter the Blogiversary Giveaway for a J.Crew gift card!
Linking up with
WIWW
,
Random Wednesday
,
Wardrobe Wednesday
,
Rae Gun Ramblings
,
Rolled Up Pretty
,
Transatlantic Blonde
,
Get Your Pretty On!
,
Weekly Wednesday Blog Hop
,
and
Followers to Friend
.