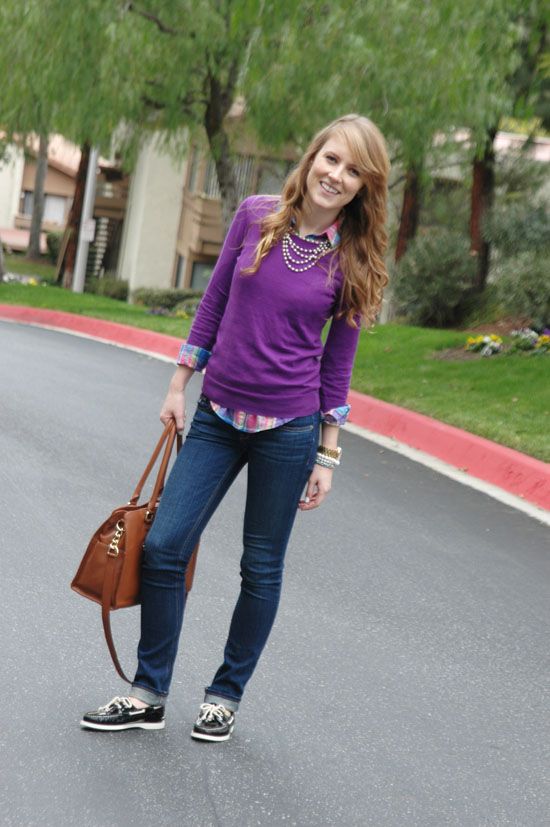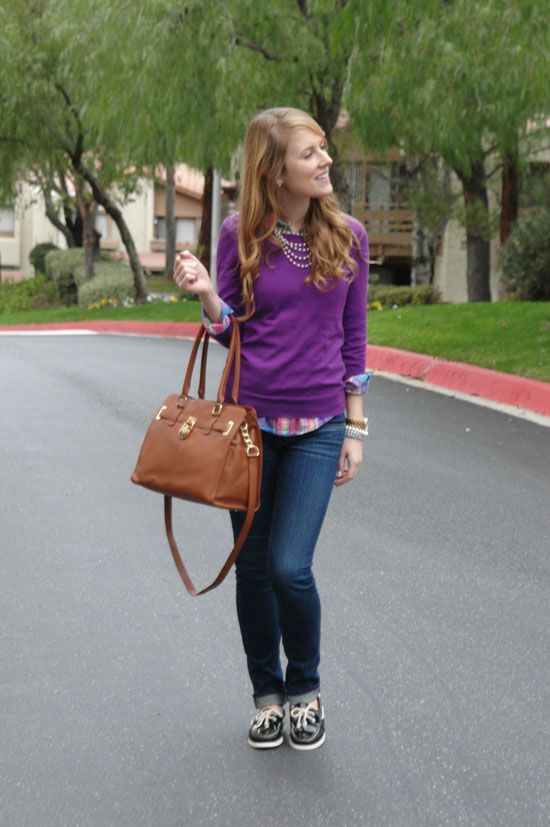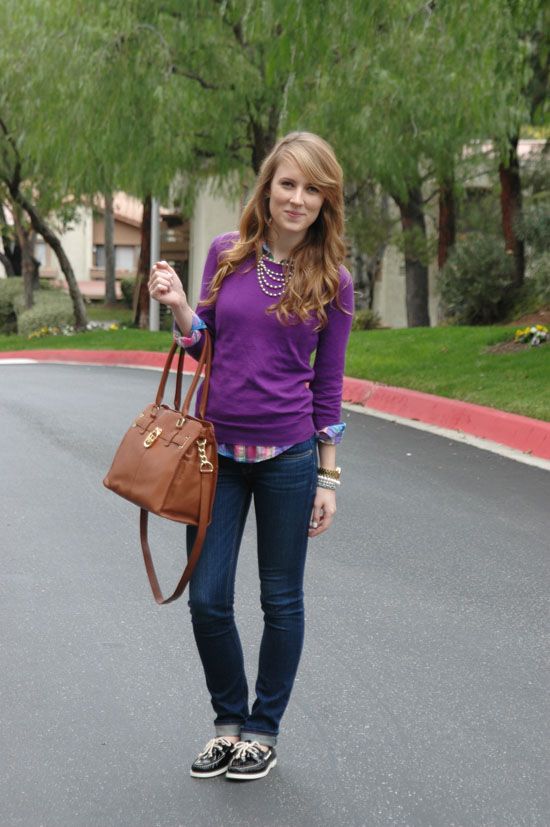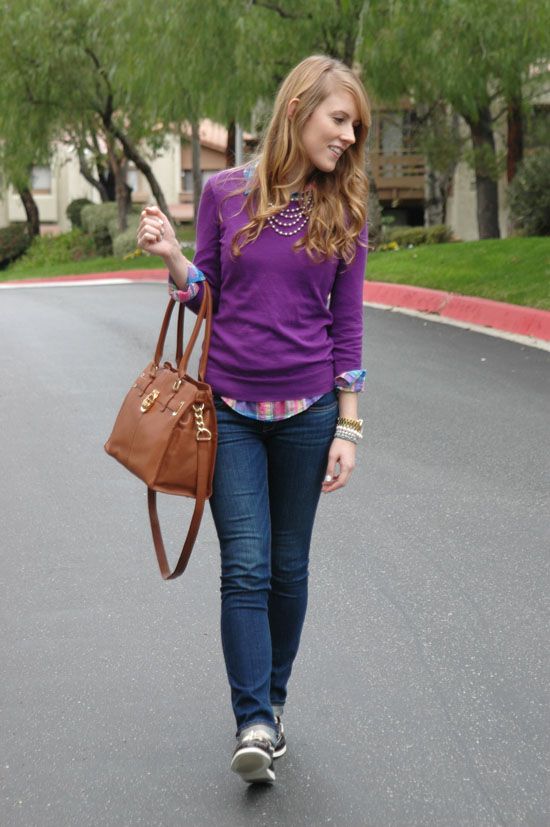 This has pretty much been my weekend uniform this winter. Okay, a lot of weekdays, too. And it might have been my fall uniform also. After I spend way too long staring at my closet in the morning, this is usually what I end up in. Sweater, button-up, jeans, and flats.
Also, I promise this isn't the only bag I own. I'm just kind of in love with it right now.
Anyway, I totally had one of those weekends where you feel kind of busy but get nothing done. I mean, I know I watched Heavyweights, I went and saw Warm Bodies (which was pretty hilarious), and I went grocery shopping. But those other 40 hours? Don't really have much to show for them. I think hours may have passed stalking websites, but I can't say for sure.
Can have I do-over? I'd really appreciate if today could just be Friday again. Okay, thanks.
Hope you had a happy (and productive) weekend!