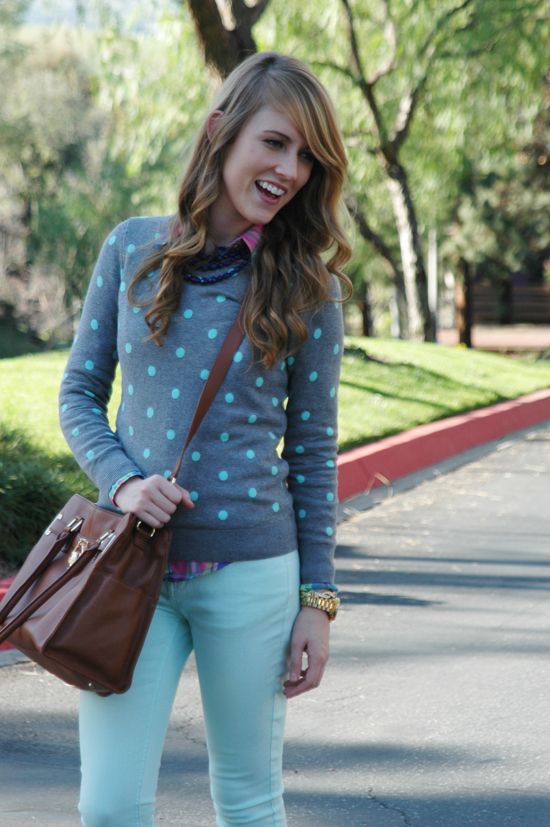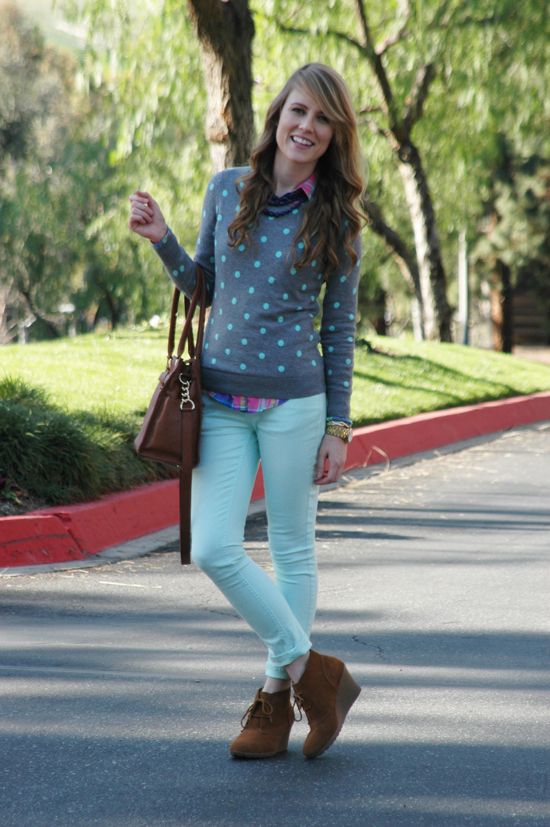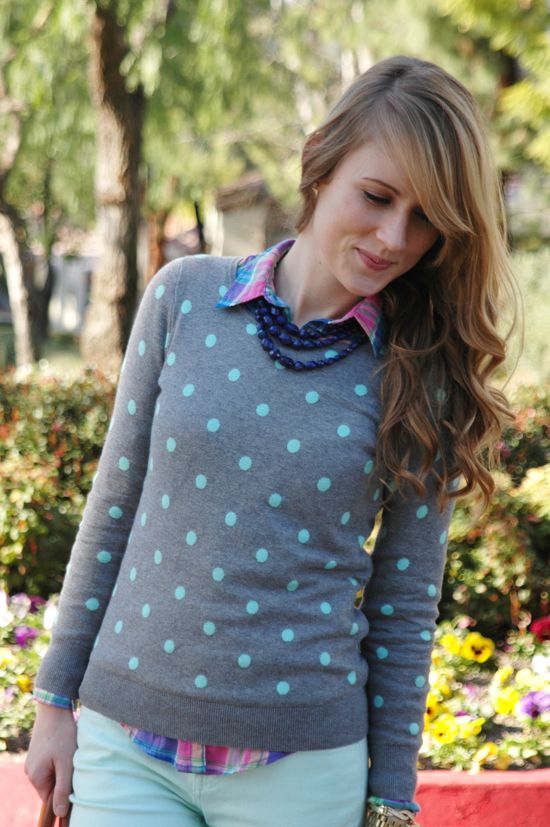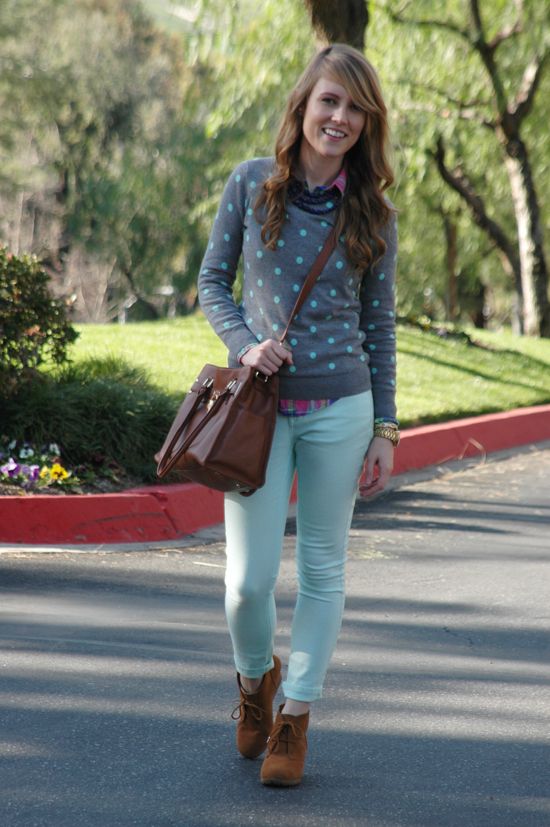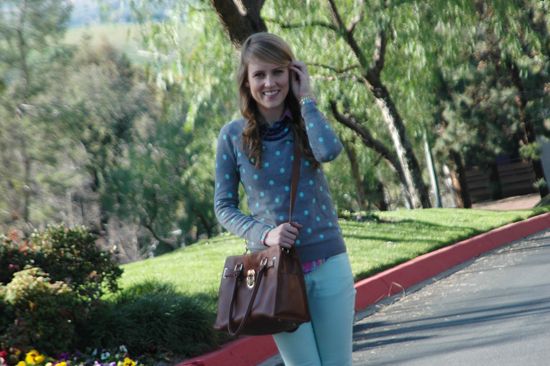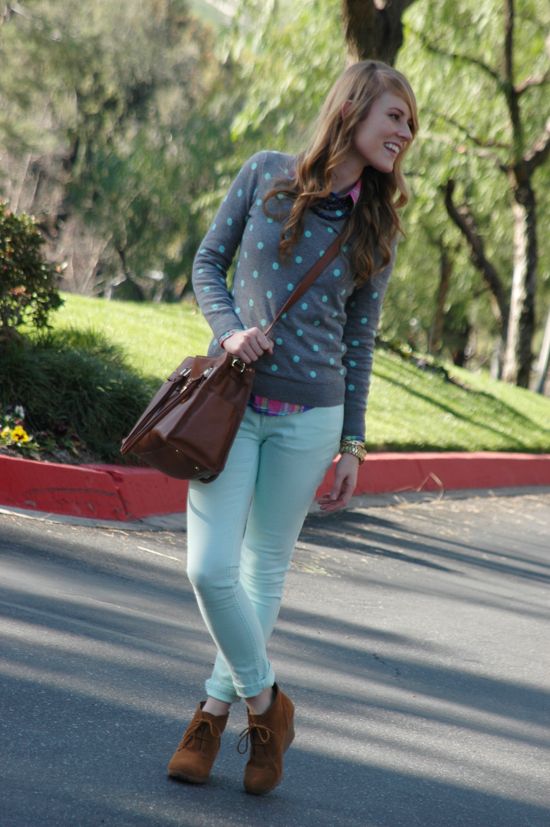 I went to a polka dot support group last week. We decided the most practical solution to curing our polka dot obsession was to buy more polka dots. So that's what I did.
Okay, so the support group thing actually just consisted of me staring at my computer, trying to decide which color polka dot sweater was the cutest. Mint won. Mint always seems to win. Unless pink is involved.
Also, I was told by multiple people that this outfit made me look like a giant Easter egg. I'm okay with that, though. I like Easter eggs. I don't like eating them, but I look looking at them. Plus, it makes me feel like I'm getting a jump on the next holiday. Which is actually St. Patrick's Day, but we'll pretend it's Easter.
Happy Thursday!
And don't forget to enter the Visa Gift Card Giveaway!
Linking up with Work Clothes, I Suppose,
Look What I Got
and
Thirsty Thursday
.