Lately, Marc and I have had a lot of date nights at home. There is no real explanation for this, except that we're always exhausted, love hanging with our puppies, and we're actually 84. We just look good for our age.
Don't get me wrong! We love going out to eat and we go see a lot of movies, but this month, we've been opting for a lot of nights at home.
So how do we have fun on a date night at home? Like this!
First on the night's 'agenda,' make a yummy dinner. We have been making quite a bit of homemade pizza lately. I'd give you the recipe, but we kind of just make it up. The pizza below is piled with soy cheese, homemade pesto, and whatever veggies we had in the fridge. The dough is premade from Trader Joe's, and it's seriously amazing.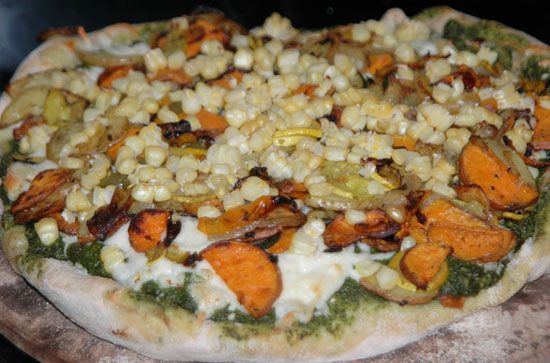 Next up, pick a movie! We have an embarrassing number of movies. Like, well over 200 DVDs. Which is probably why we have a lot of movie nights at home. And it usually takes us about 20 minutes to choose one.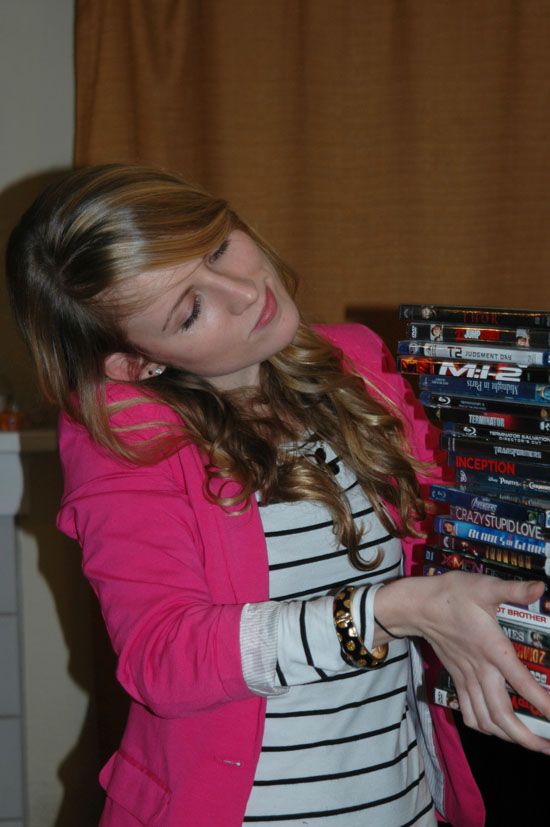 If you have trouble choosing a movie you and your significant other will both like, here are a few of my favorite date night picks:
Princess Bride (obviously)
When Harry Met Sally
Date Night
Love Actually (love this one around Christmas)
500 Days of Summer
Crazy Stupid Love
Midnight in Paris
Singin' in the Rain (couldn't resist)
Music and Lyrics
Some Like It Hot
Okay, I'll stop there. I had to refrain from sticking Harry Potter and Lord of the Rings on this list. Because they are amazing always.
Also, don't drop your stack of movies you're choosing from on the floor.
Once you've completed the most difficult task of the night (picking a movie), make yourself some hot chocolate and popcorn! And you should probably make some for your significant other, too. After all, sharing is caring.
Cozy up on the couch with your furry friends (who might try to play with you), and watch away!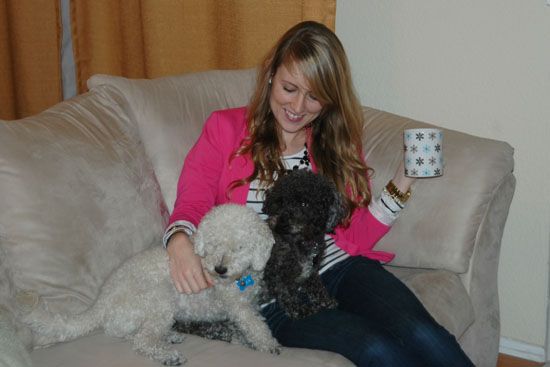 And that's it. Easiest date night ever. And you can even wear your pajamas, which is the best part. I resisted the urge to take picture in my footie pajamas. You're welcome.
Time for you to link-up your date nights!
Whether it's an outfit, a recipe, or an outing, we'd love to see how you spend time with your loved ones.