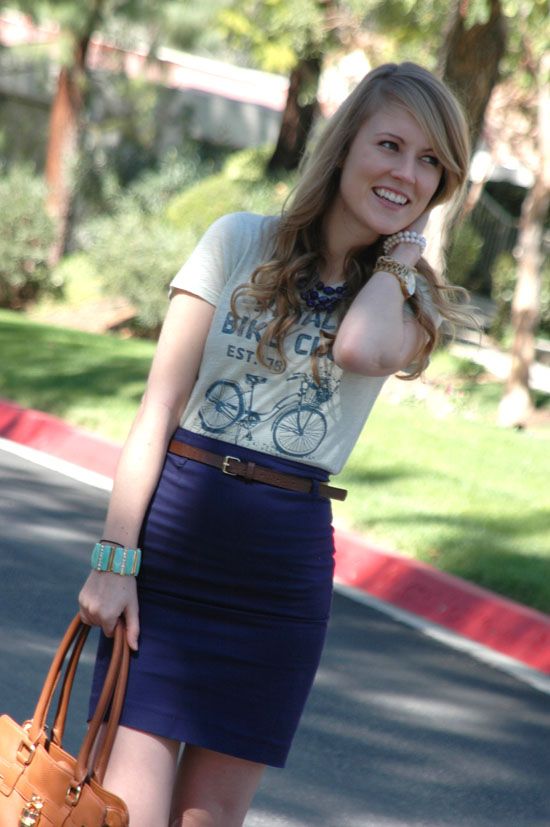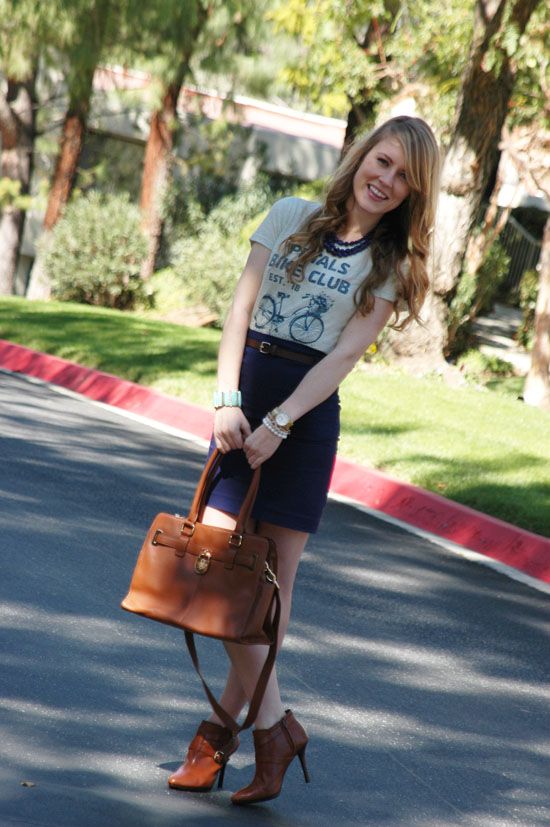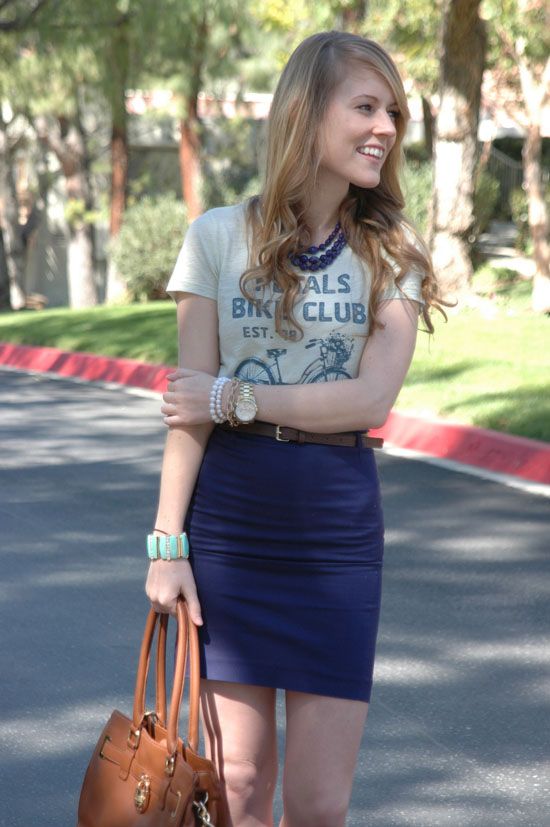 Whenever I wear this shirt, I get Queen stuck in my head all day. Except that I don't actually want to ride my bicycle because I live in a super hilly area and could probably only make it 20 feet before I poop out. Plus my mountain bike seat is really uncomfortable.
But the idea of riding a cruiser on the strand with flowers in the basket is awesome. So I'll just fantasize about that.
This is one of those outfits that looked better in my head. This shirt is pretty baggy and long, and paired with an undershirt (hello see-through fabric), it did not make for easy skirt tucking. It got super bunchy and made the skirt extra tight, which was not super comfy. Plus I took these picture right after I ate an omelette. Never take pictures after you eat an omelette.
Next time, this tee goes with jeans.
Hope you had an amazing weekend! The highlight of mine: My dog pooping in my lap on the way to the doggie beach. Just kidding. That actually happened, but I would say it was a lowlight.