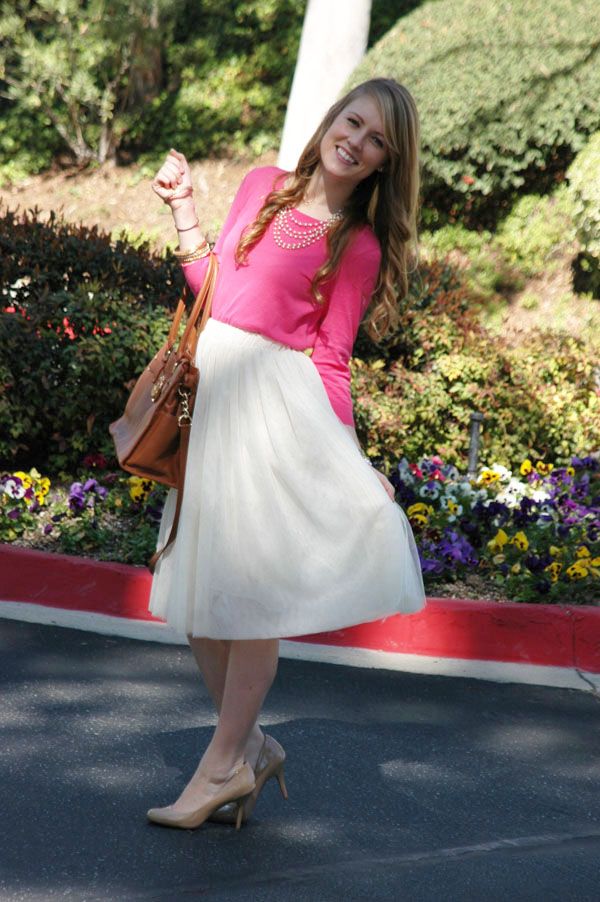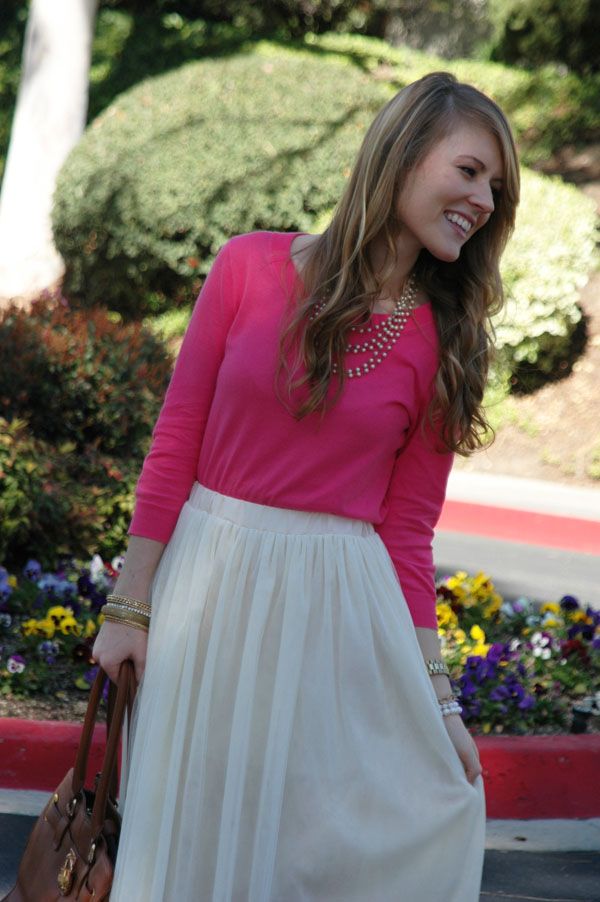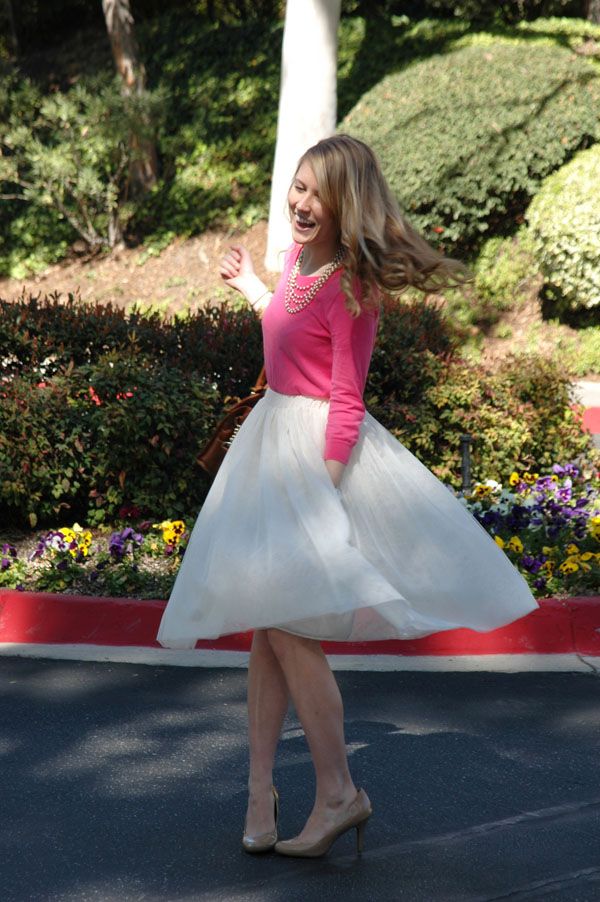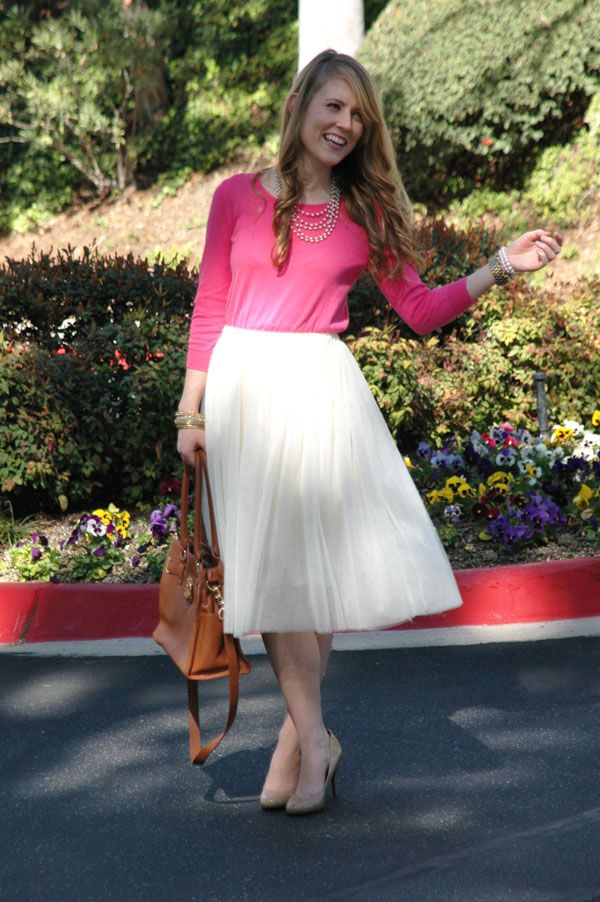 When I first got this skirt in the mail, I thought I probably wouldn't wear it much. It seemed a little poofy and impractical, and I wasn't really sure what to wear it with. But I was totally wrong. I kind of just want to wear this every day and twirl through fields of daisies. Or maybe throw on my old point shoes and twirl around the floor.
Unfortunately, I have to limit my twirling in this skirt as it makes me pretty dizzy. And twirling in heels seems like a bad idea.
P.S. With all the talk of Google Reader disappearing this summer, I'm going to start using Bloglovin' a little more (although I still will use GFC) so feel free to
follow A Devine Life
there, too!