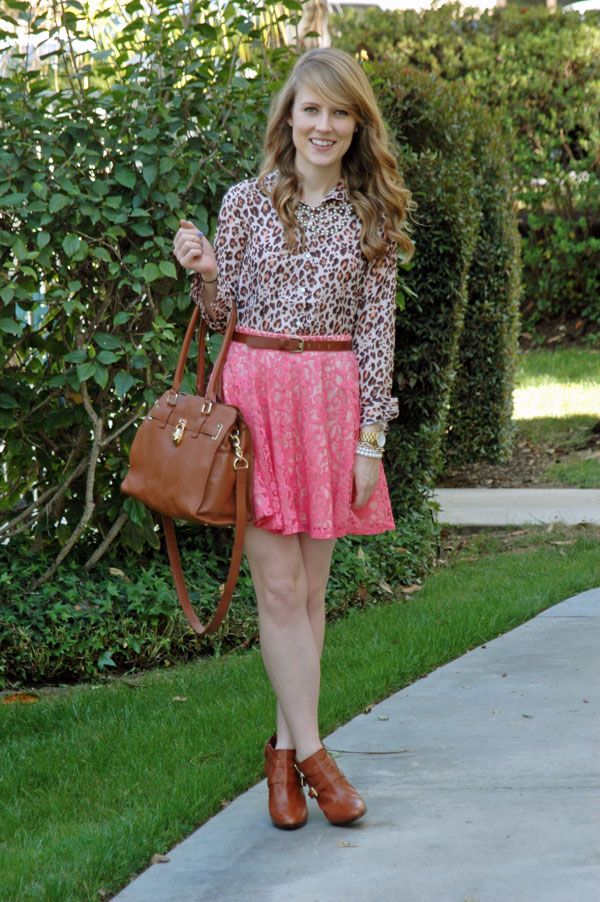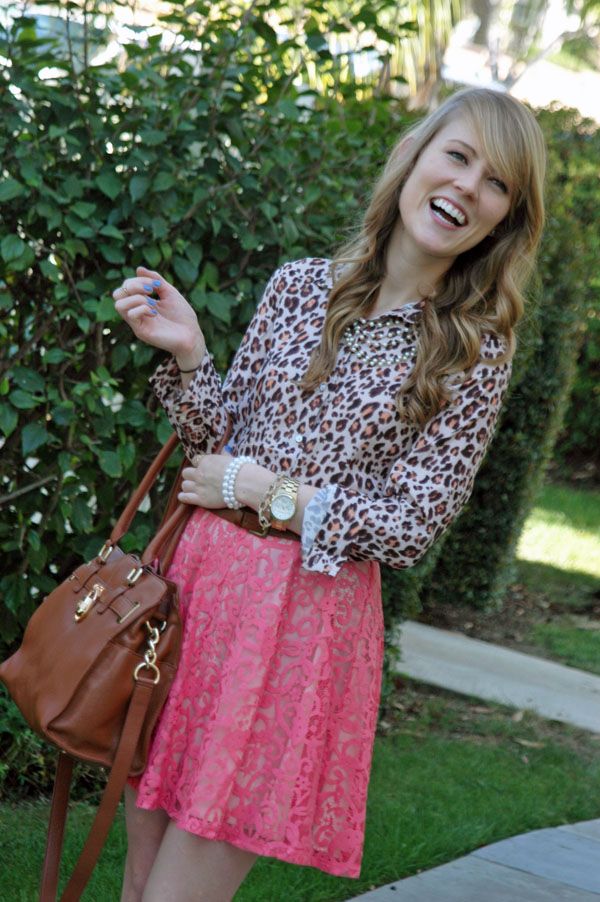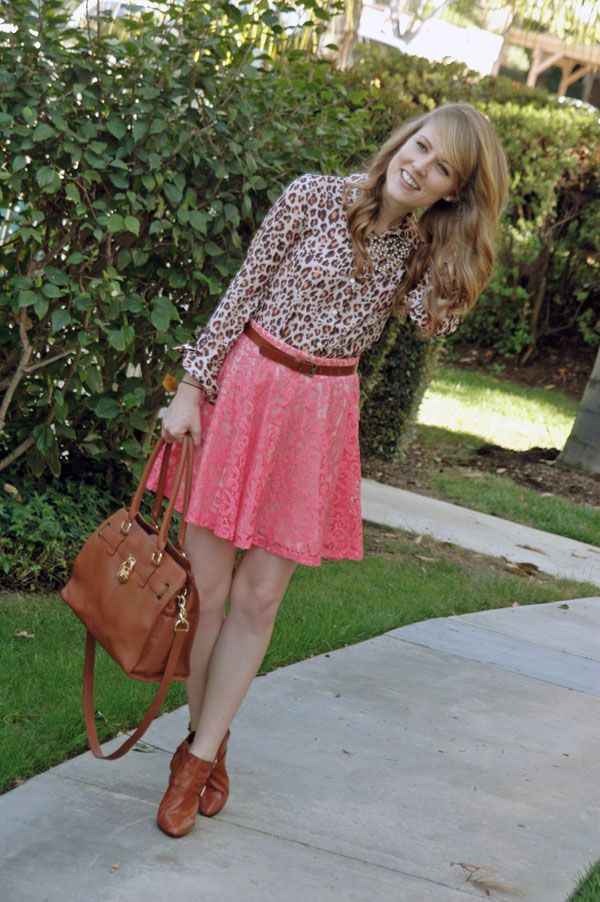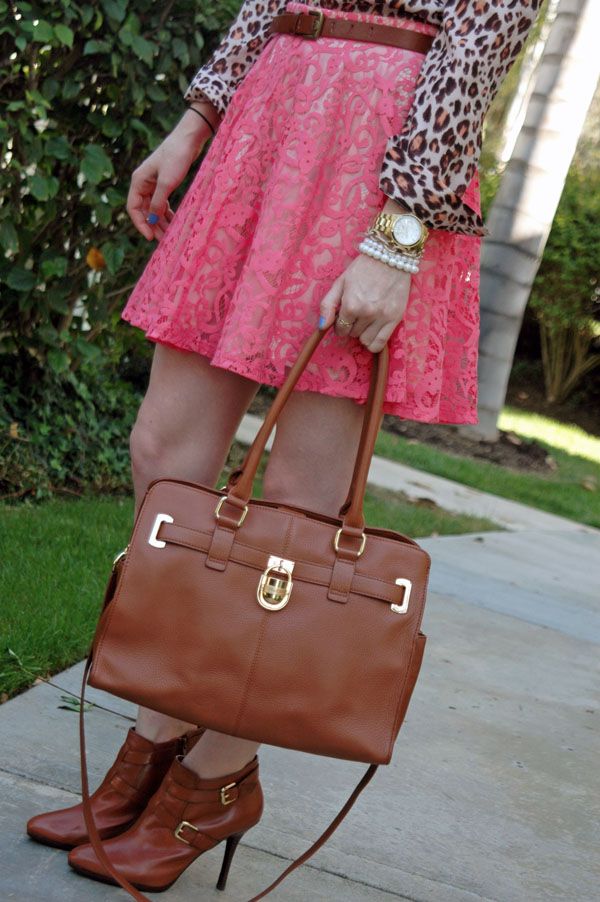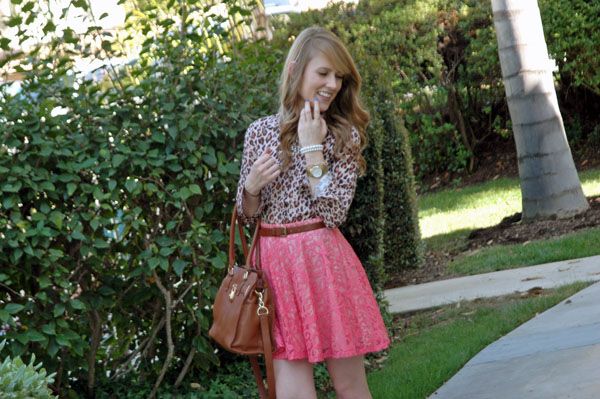 Leopard and lace! Might be one of my favorite combinations since anchors and...well, anything. Especially when you add in pink. Or coral, which is close enough.
I have to admit, I used to be terrified of animal prints. Especially leopard print. Aside from a little leopard purse someone gave me in middle school, I don't think I owned any animal print until pretty recently. I think I was just scared of looking like Janice. Or Cruella De Vil. Or something. But after much blog stalking and quite a few deep breaths, I've slowly been integrating a little leopard into my closet. I think my closet is pretty glad.
Also, this skirt is gigantic. I think I was hopeful that it would shrink between the time I tried it on and the time I bought it. But no such luck. Apparently, that isn't a thing. I guess we should just be grateful it didn't slip to my knees while taking pictures. Or while anyone was walking by. That would have been difficult to explain.
Happy Hump Day!