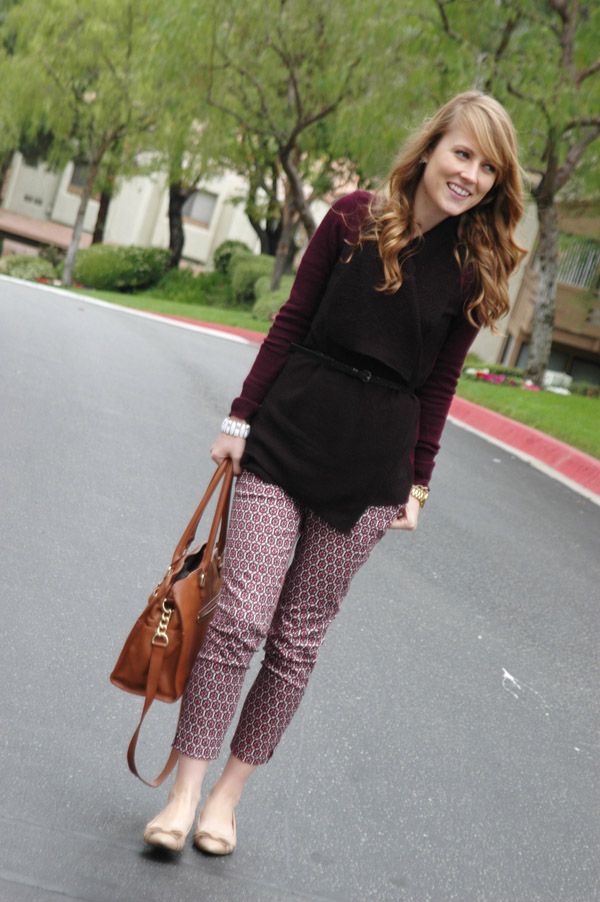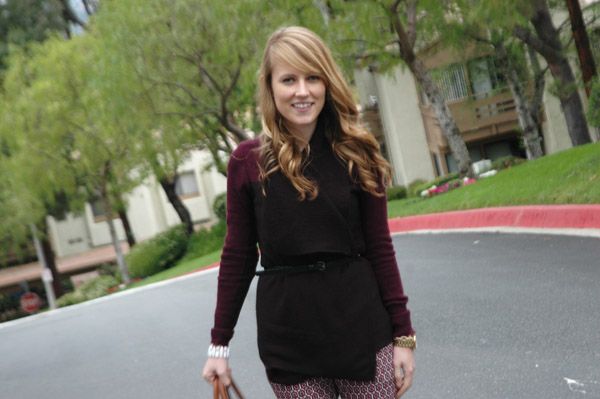 When I was forced to take geometry in high school, I hated it. I thought it was a completely miserable subject, and it didn't help that my teacher was terrifying. In case you can't tell, I'm not at all a math person. Serious props to all of you who are.
I do appreciate geometric prints, though. And I'm not having even a hint of bad flashbacks in these pants! Probably because no one is yelling at me to recite formulas. At least not yet.
The downside, though, is that these are the kind of pants that seem to grow three sizes whenever I wear them. They are totally fitted when I put them on, but by the end of the day, they look like I accidentally pulled them out of someone else's closet. No bueno.
Happy Hump Day!