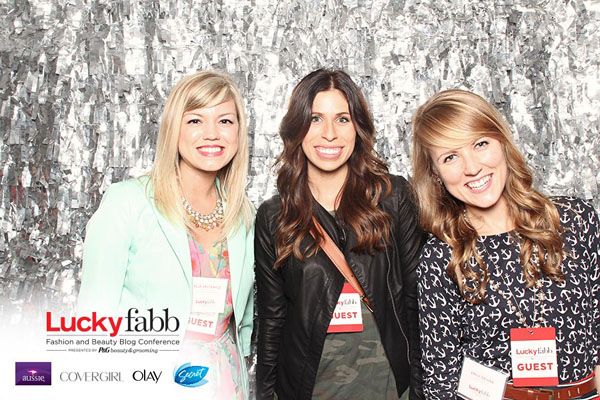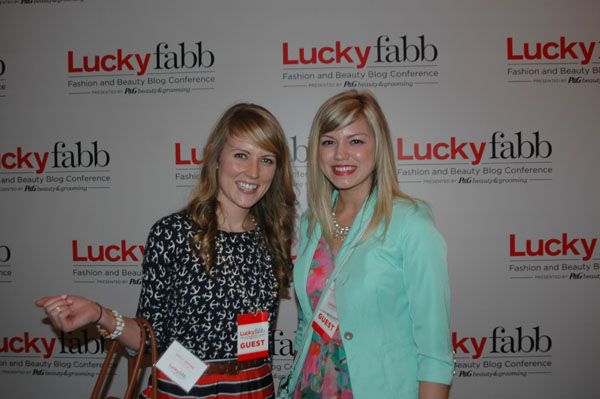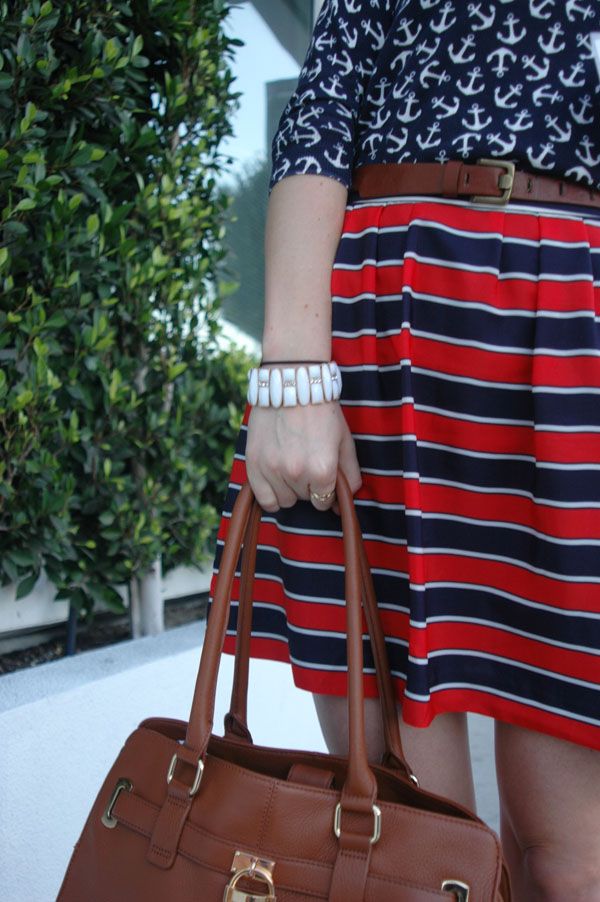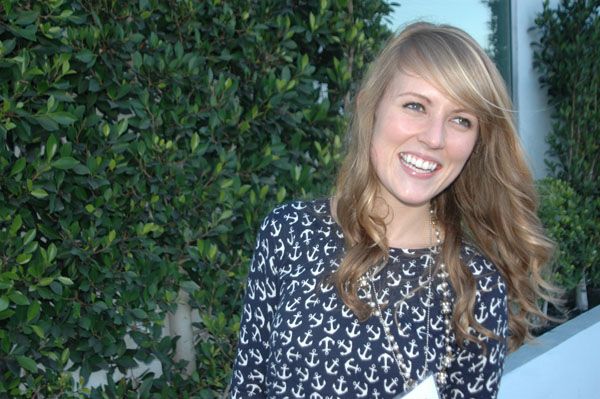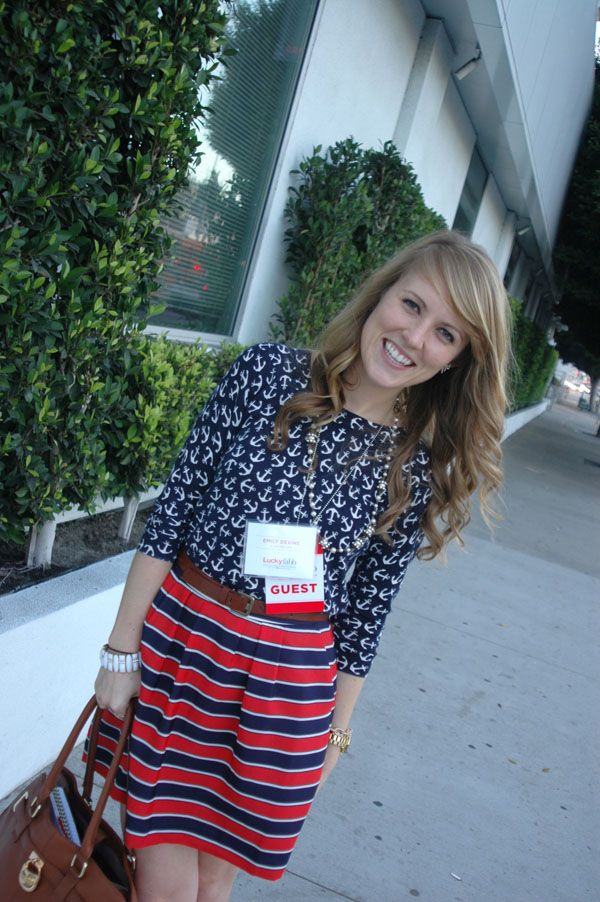 So last week, I had the amazing opportunity to attend Lucky Magazine's Fashion and Beauty Blogger Conference. And it was a blast. You know how people always seem to stare when you're taking outfit pictures? And how no one knows what you're talking about when you use words like link-up, GFC, or Favicon? Okay, well this conference consisted of over 250 women constantly taking pictures and using blog terms. So awesome! Not to mention everyone was dressed like they just walked off the runway. Or like they have style blogs. And there was so much gorgeous hair!
The first day of LuckyFABB included tons of amazing speakers from huge companies, but my favorite by far was Drew Barrymore. She's just so charming! We were all crushing on her style and personality big time. Of course, hearing from panelists that work for Sephora, WhoWhatWear, Kate Spade, and Gap was pretty sweet, too. The overall message the first day was definitely to be yourself, to be authentic, and to be passionate.
One of the best parts, though, was getting to hang out with my blogger buddies!
Elle
,
Dani
,
Brittany
and I (aka the BlogSquad) had a blast exploring Beverley Hills and taking bathroom mirror pictures together.
And thank you
Brittany
for snapping a few outfit pictures! I was totally freaking out about what to wear for the conference, but I ended up really liking the mixed prints in this outfit! And it was comfortable, which was good for sitting all day. Then sitting some more.
Happy Thursday!
P.S. Life got so busy last week, I completely forgot to send you over to
Glow Kouture
to check out the feature the amazing Kenye did on me! So you should go now:)