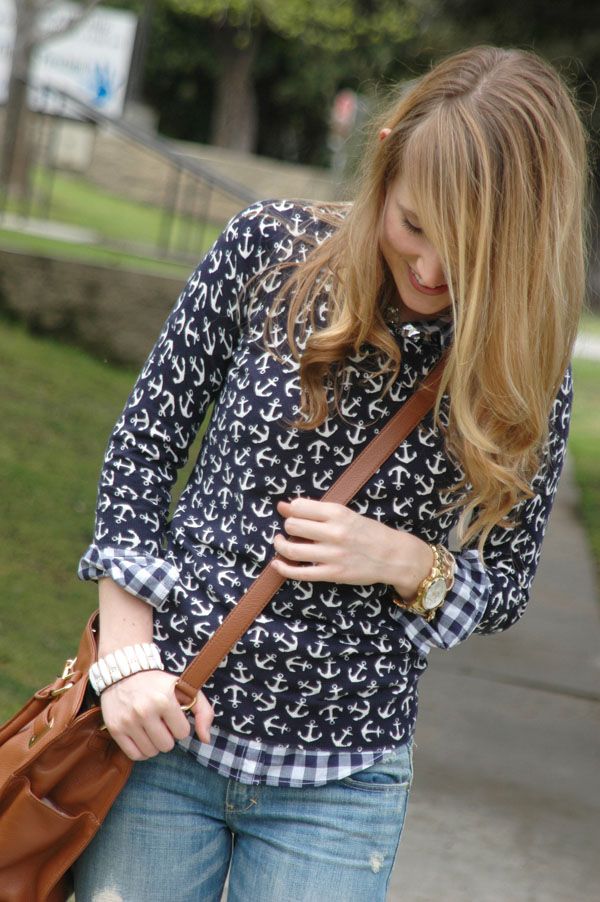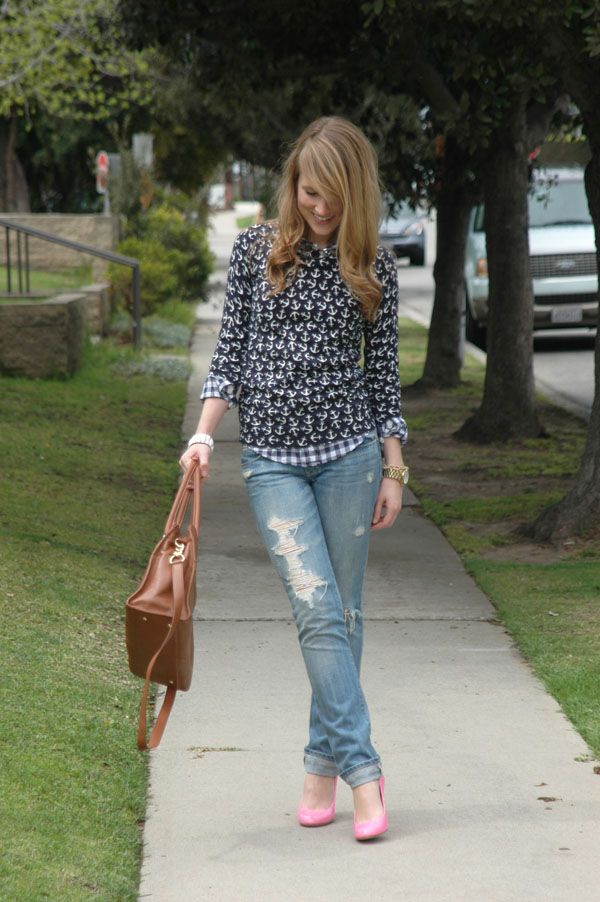 Do you ever buy an item that makes you question your entire existence up to that moment? Okay, that sounds pretty dramatic, but you kind of know what I'm talking about. You just find that thing that goes with everything in your closet. And you can't imagine how you possibly went 25 years without it.
That's how I feel about this gingham shirt. Actually, that's how I feel about this sweater, too. And this bag. Perhaps even the shoes. But especially the shirt. I've been thinking how well a navy gingham shirt would do in my closet for a while now, and let me tell you, this one aced every test. Once I found it, I couldn't stop wearing it. So get used to seeing it on a daily basis. Or maybe every two days so I can occasionally wash it. You might as well get used to seeing this sweater while we're at it.
Do you have any items in your closet you just can't live without?
Also, I kind of look prego in a couple of this pictures. I promise it's just the way the sweater got bunched up.
Oh, and no, I have no idea why the ground was so interesting on this particular day. Maybe there was a weird bug down there that I decided to intently watch while snapping pictures. Who knows.
Happy Friday! And don't forget to look for LuckyFABB posts next week:)