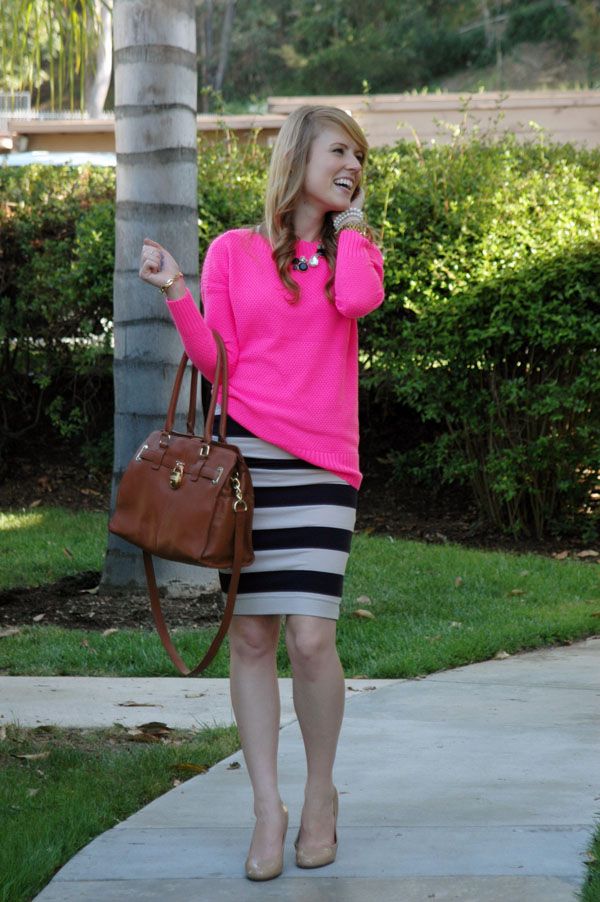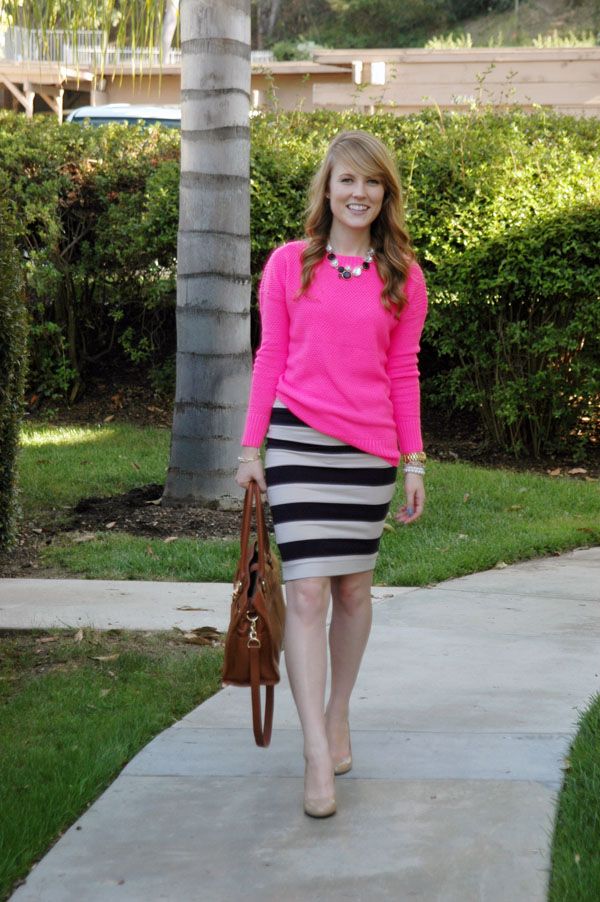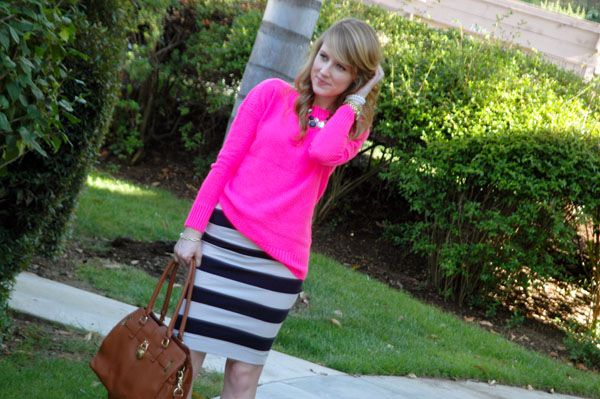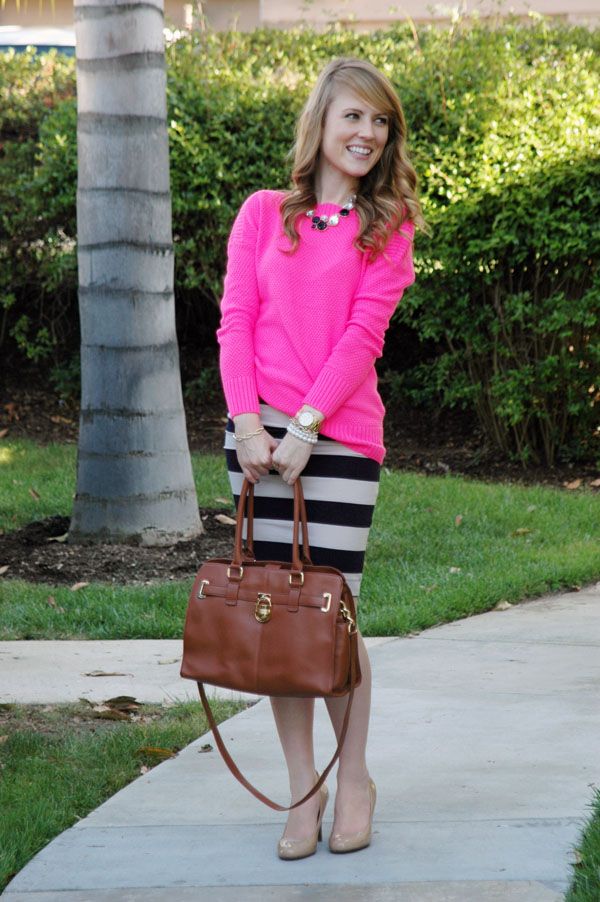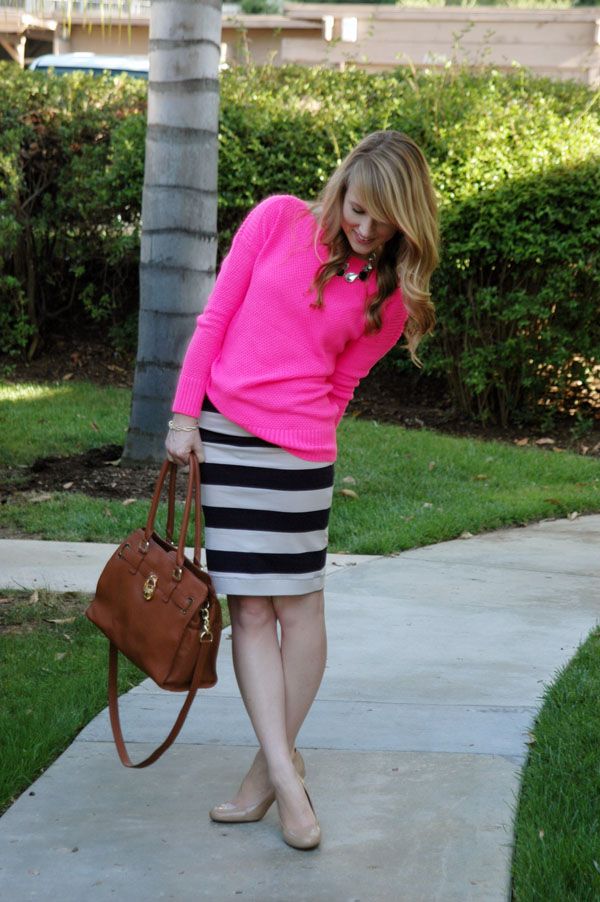 Confession: I love neon pink. Admitting it is the first step, right? If a store existed with all thinks neon pink, I'd probably buy everything in it. In which case, I might as well buy the store itself. Anyone want to open a store with me someday that just sells neon and polka dots? We could occasionally throw in a few stripes and florals, too. I think it'd be a hit. If only I knew anything about owning or running a store.
Anyway, I've been attempting to do a little spring cleaning this week, and it's made me rediscover things in my closet I haven't worn much. In fact, this skirt is probably a year old and still had the tags on it. I wouldn't dare put stripes into the donate bag, so I finally figured out how to wear it. Funny how cleaning makes you get creative, huh?
I also tried to get creative with my shoe organization, but that didn't work out so well. 5-inch tall shelves don't hold 5-inch heels. I failed to account for the 2-ish inch back of the shoe. Major fail. I'm giving the shelves to Marc. His shoes are generally a bit flatter. Generally.
Happy Thursday!
Linking up with
Look What I Got
,
Bloglovin' Hop
, and
Thirsty Thursday
.