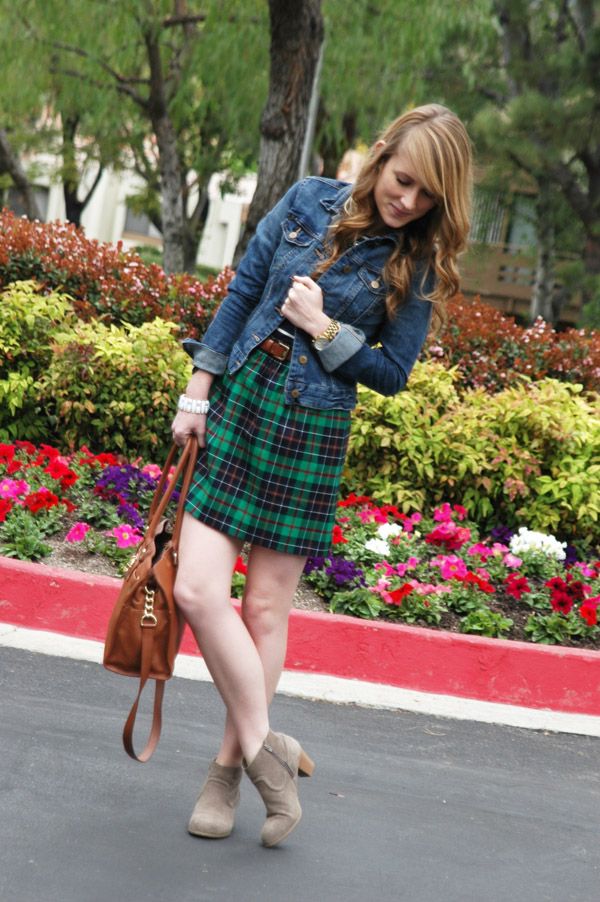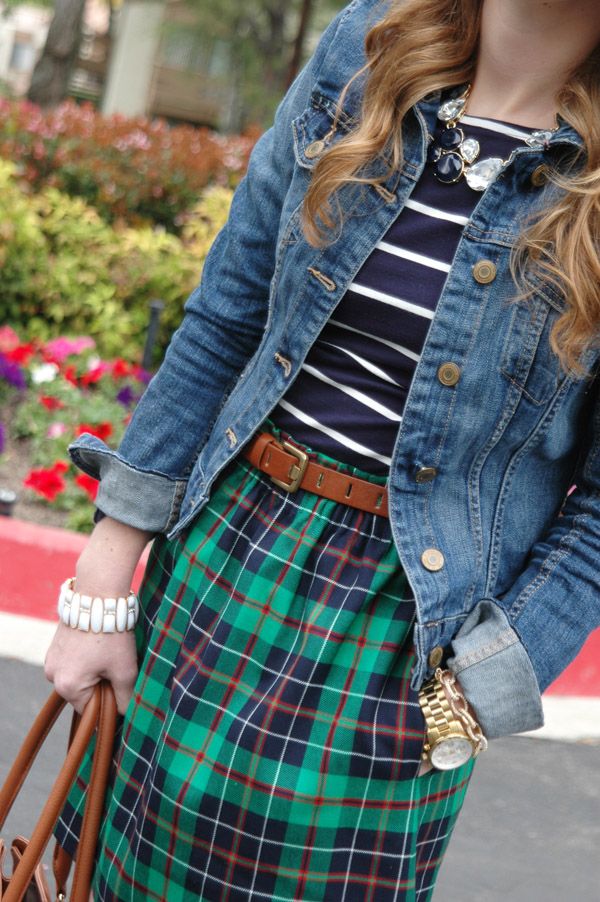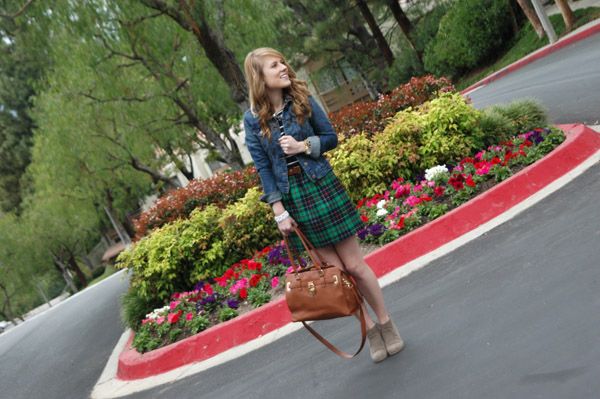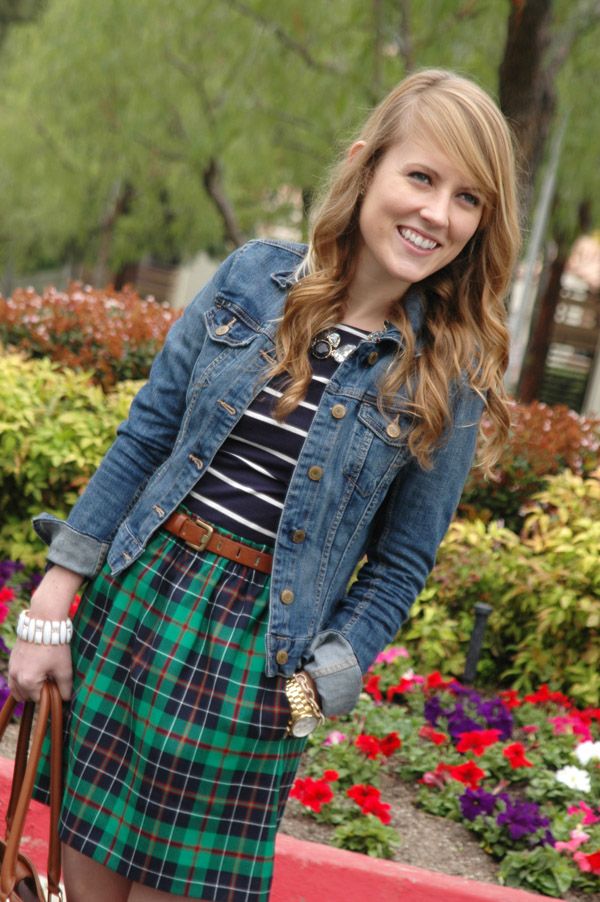 Do you ever look at an outfit after the fact and think, "Pooey, I really should have done [fill in the blank] instead"? That's how I feel about these shoes. I was tempted to crop them out, but this is how I wore the outfit, so I thought that would be kind of lame.
Also, this skirt kind of reminds me of a school uniform. Not that I ever had to wear one, but it reminds me of what one would look like. So I tried to avoid pairing it with white. Not because I have anything against uniforms, I'm just not thirteen. Or in school.
Now I can't get thoughts Molly Shannon out of my head.
Happy Thursday!