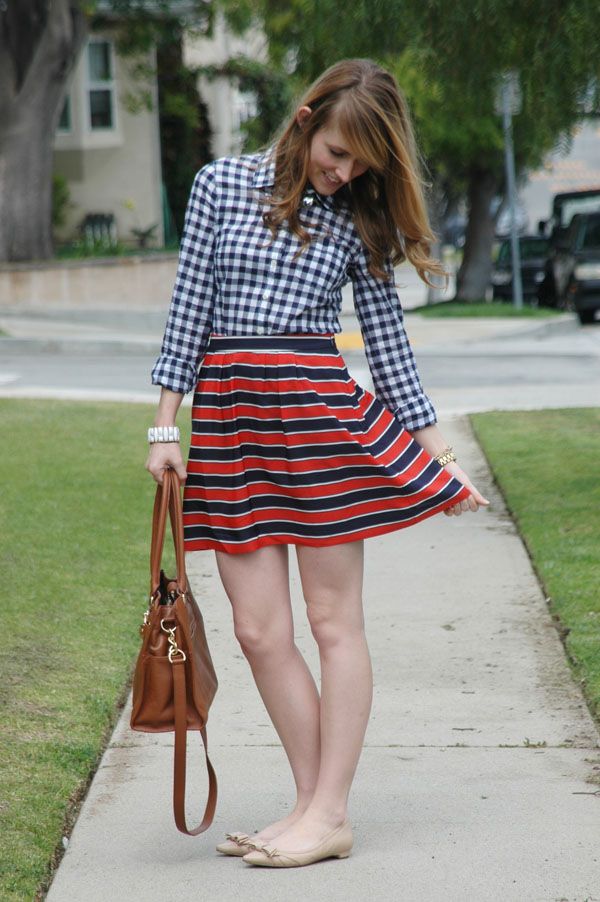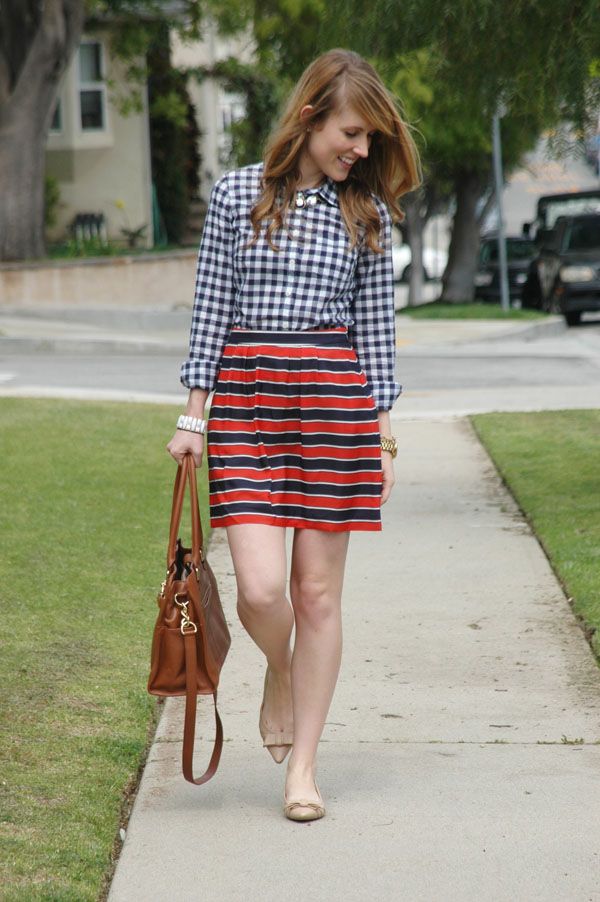 Okay, so when I was looking through these pictures, all I kept thinking was how I should have put a belt on with this outfit. I have no idea why I didn't. I think I was in a rush and just forgot. So pretend I'm wearing a belt! It'll be your creative exercise for the day.
I have to admit, when I first put this outfit on, I wasn't a fan. In fact, I think I looked in the mirror and laughed. Then my mom said "whoa!". Neither of these are typically good signs when getting dressed. But I think it's weird enough that it's growing on me. If that makes sense. Now I kind of want to rock it all the time. I may alarm the general public with it, though. While the blogging world embraced mixed prints long ago, the real world definitely hasn't.
Anyway, tomorrow I'm headed to LuckyFABB and I'm super excited! And a little overwhelmed. Mostly because I can't decide what to wear! I don't think I've ever put so much thought into an outfit before. Or two outfits, I guess. Or no outfits right now, actually.
If you're going to LuckyFABB too, I look forward to meeting you there!