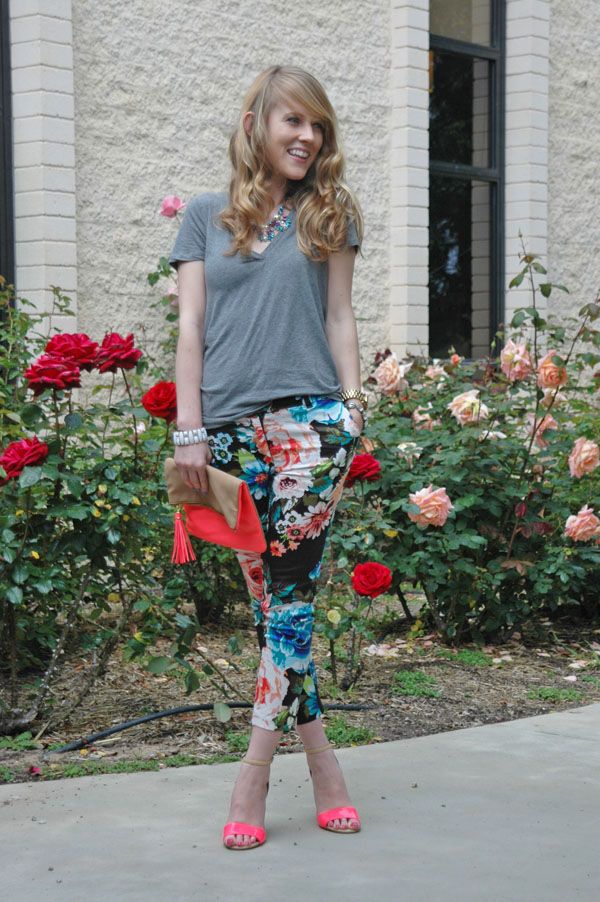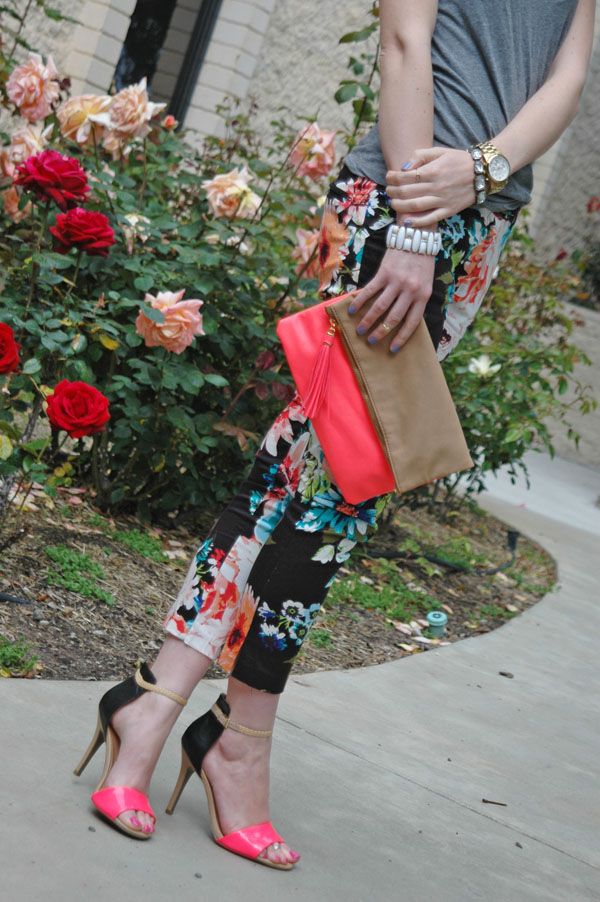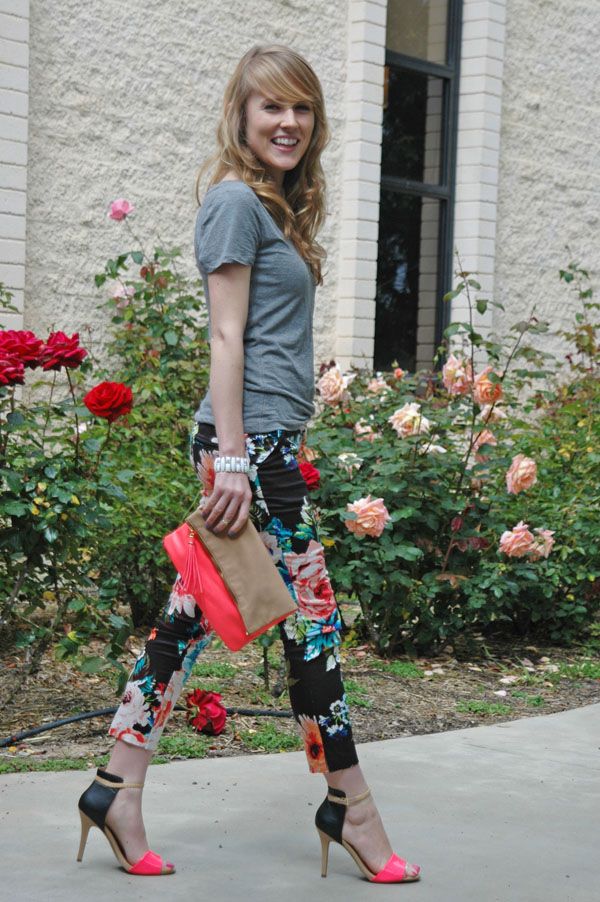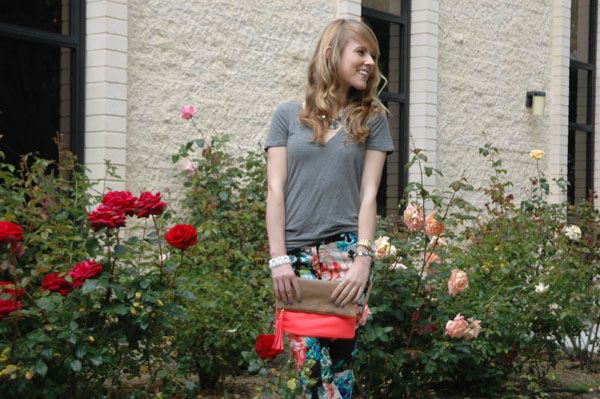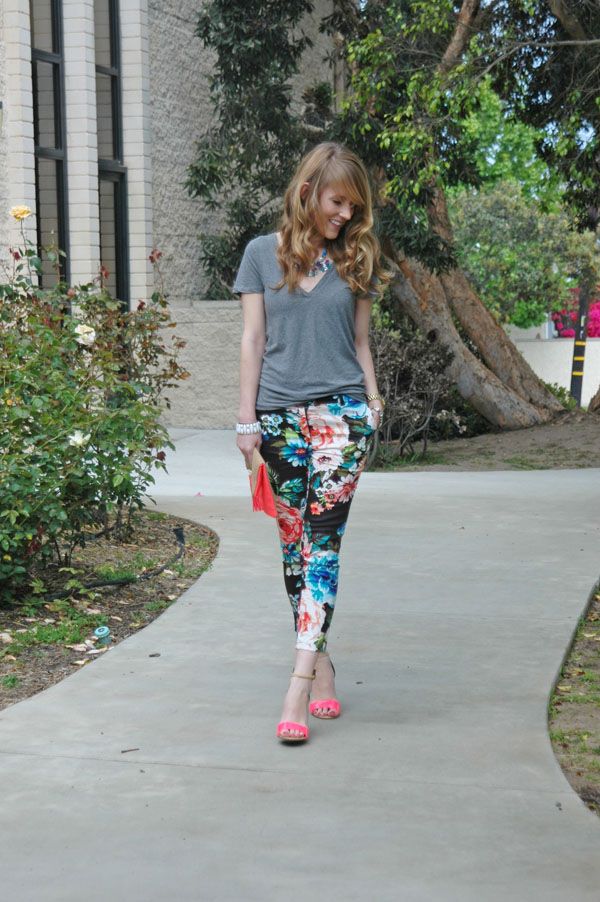 I've been spotting roses blooming everywhere lately, and thought they'd be perfect for outfit pictures. Except not so much when your pants have flowers on them. Guess what happens. Your legs blend in, and you look like a floating torso. With shoes on.
Every spring, I get so excited about wearing florals, you'd think they were going out of style. If they did, though, half my closet would be devastated. And so would I. So maybe we should just all decide we'll always wear florals. Agreed? Good.
Hope you all had an amazing weekend!
P.S. Don't forget to get your favorite accessory ready for the link-up with
Pursuit of Pink
on Thursday!