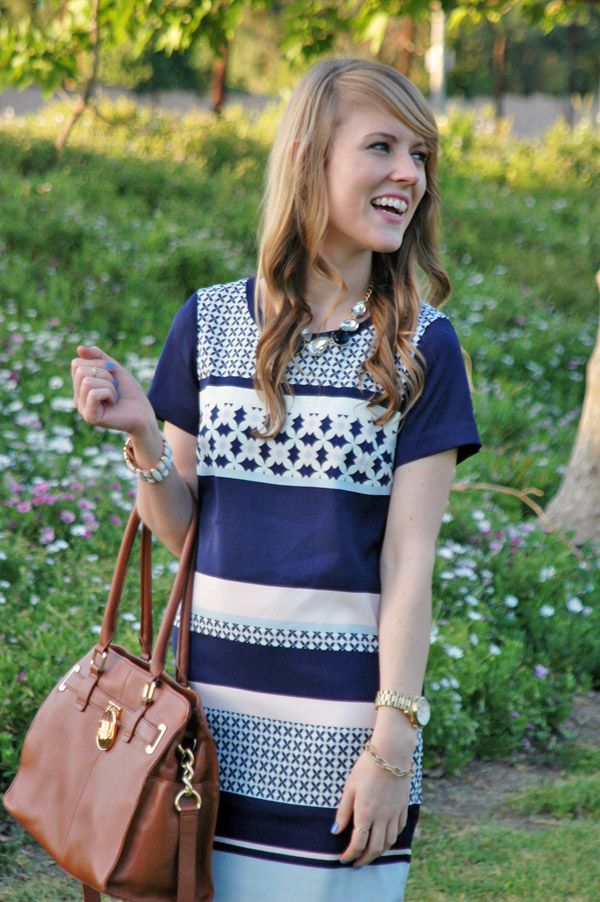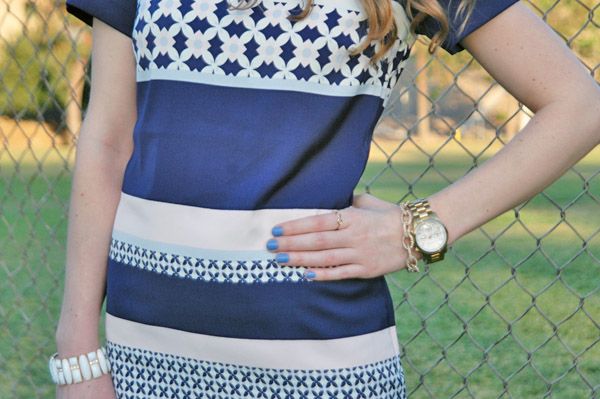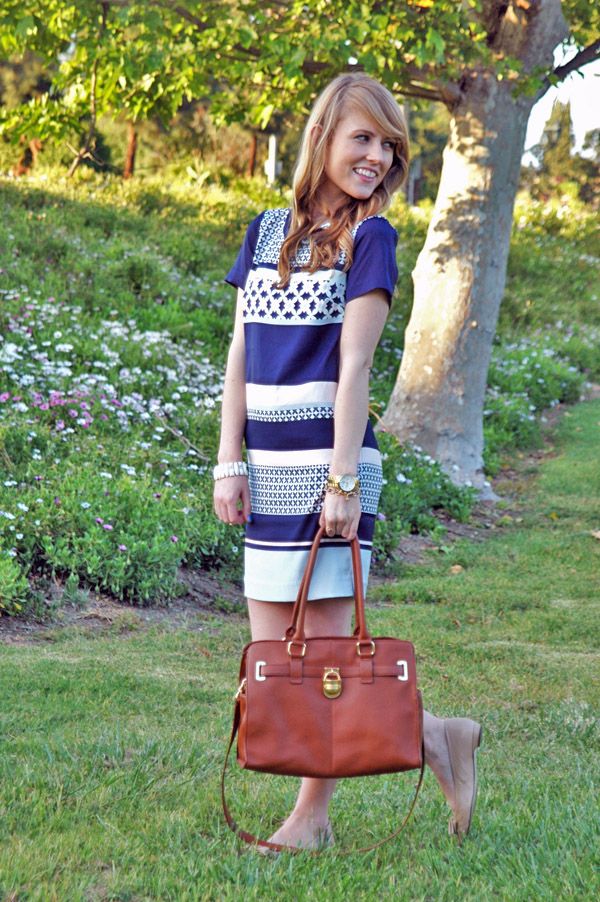 Oh, the shift dress. I avoided this little cut for a long time, but finally gave in. Okay, I actually have about four other shift dresses, but i never wear them without a belt. So I guess the real revelation here is that I'm wearing a shift dress without a belt. I know, mind blowing.
I guess I decided long ago that shift cuts don't work on people with minimal curves on the upper half. But I just couldn't resist this print. It's just so...fun. Because I can't think of a better descriptive word at the moment.
Also, the color in these pictures is kind of weird. You probably noticed. I tried to fix it, but I may have made it worse. Not that I'm complaining, but the little city I live in is really green. Everywhere. You can't escape it. And while it's nice to look at, it kind of makes for weird colored photos. I need some sand and ocean! Maybe the beach should migrate inland a little bit. Or just cost less to live by.
Hope you had a happy weekend!
Also, don't forget to do nice, green things for the earth today!