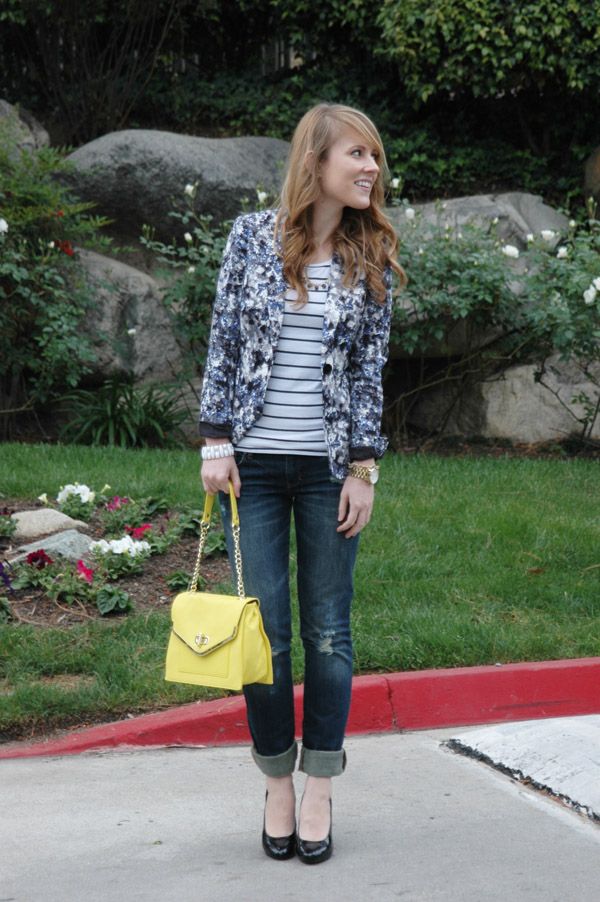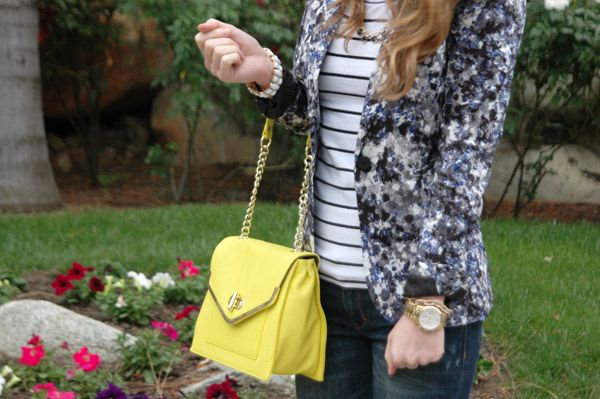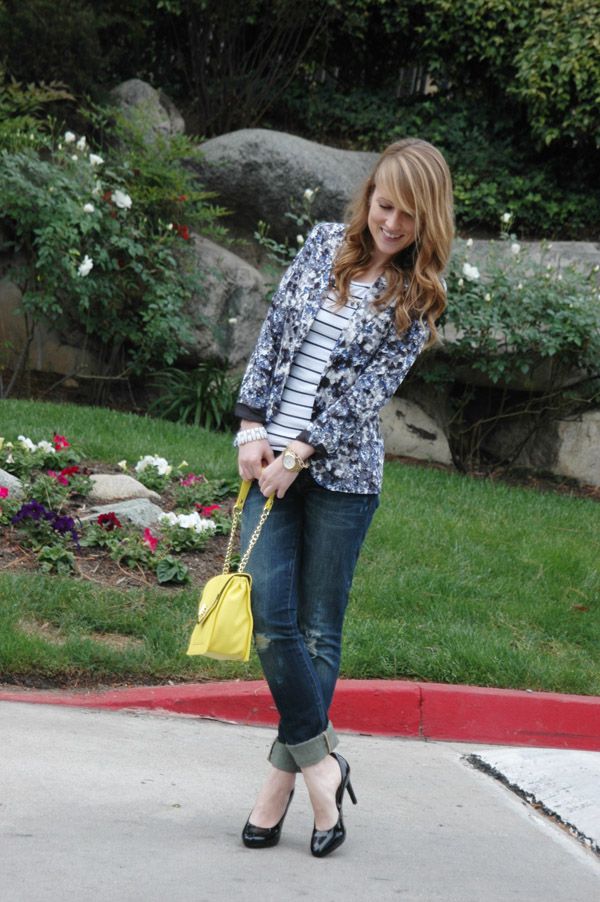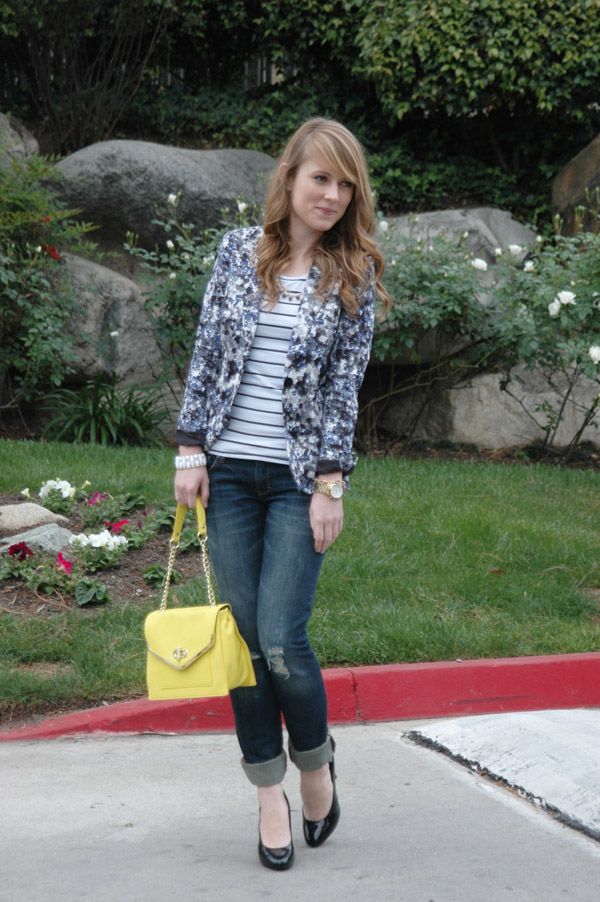 My Threads: Shirt: H&M, Blazer: H&M, Jeans: Abercrombie & Fitch, Pumps: Target, Bag: c/o Olivia & Joy, Necklace: J.Crew, Bracelets: J.Crew Factory, Francesca's, Watch: Michael Kors
Do you ever buy something, get really excited about it, then let it sit in your closet unworn for months? That's what happened with this blazer. I was super excited about it, then brought it home and didn't know what to wear it with.
So there it sat, unloved, until this shirt jumped out and screamed to mix prints. So I did. And now this blazer is one happy little guy. And just to keep it extra happy, I promised it that it would never be left neglected for so long again.
On another note, isn't this bag just so perfect for brightening up a gloomy day? I couldn't help but get it out in all this cloudy weather.
Hope you had a happy weekend!