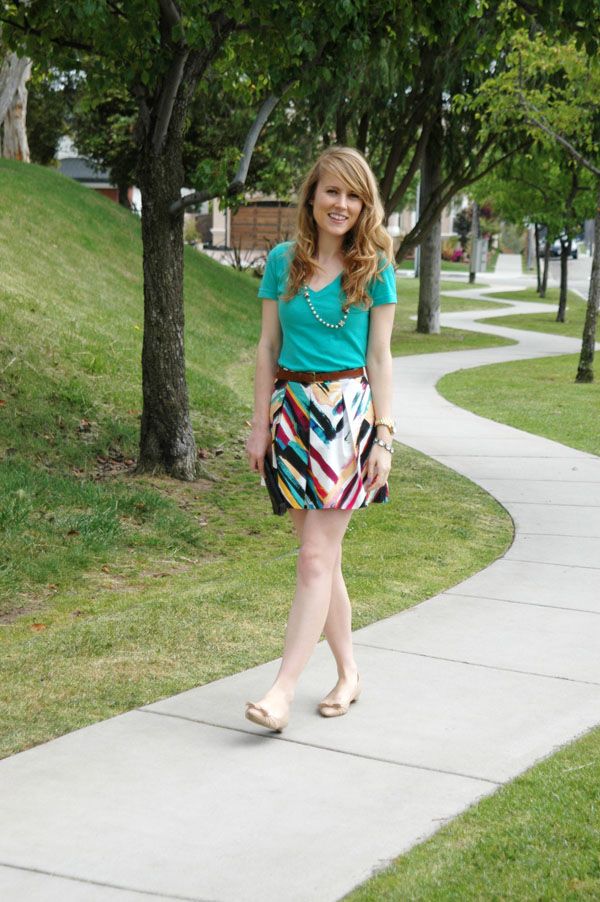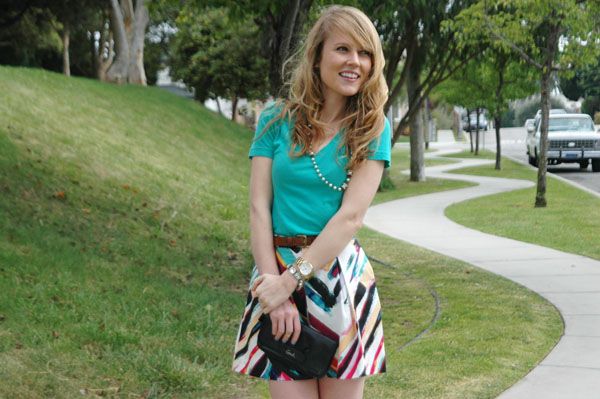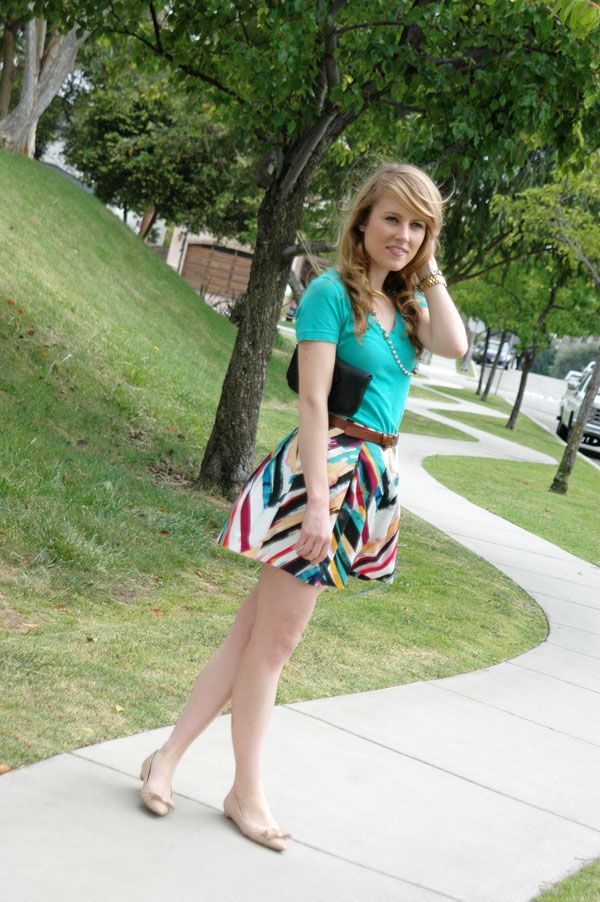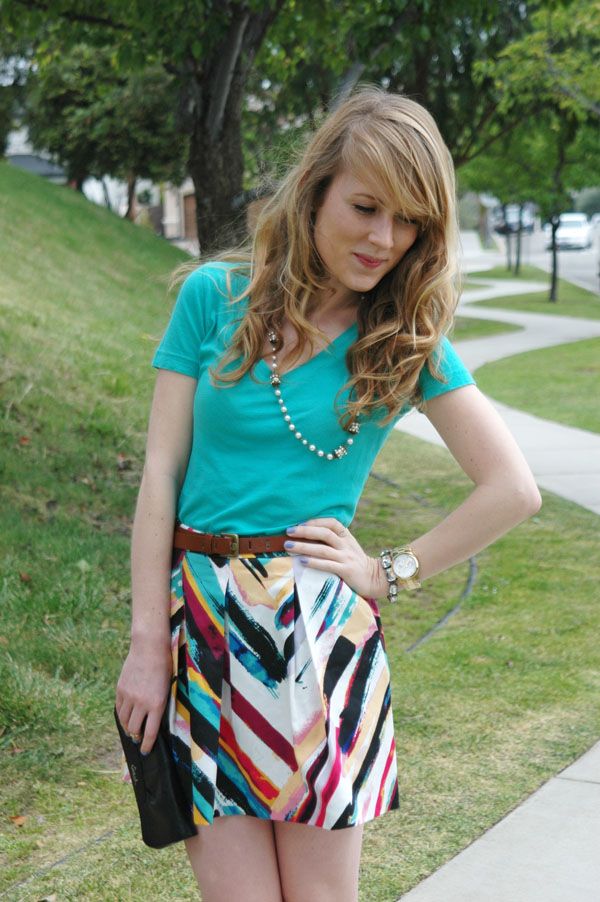 Spring is definitely here! Okay, kind of on and off. But mostly on. And it makes me want to spend all my time outside. Sadly, I work in an office. And my office is not located outdoors in a garden. So Marc and I have been spending weekends adventuring outdoors. Our adventures mostly consist of walks in a park or on the strand, but at least we're getting outside a bid.
This seems to be one of my go-to formulas for spring. Skirt + tee + flats. You can't go wrong. Especially when you skirt likes like a piece of modern art. Or kindergarten art. Funny how much the two resemble each other sometimes.
Also, wind is not my friend. You know how in photoshoots, the wind just perfectly blows the model's hair to frame their face and add volume? Not real life. Wind just blows my hair in my mouth and my eyeballs and covers my whole face while trying to take pictures. I promise I will post the ridiculous outtakes from this post sometime.