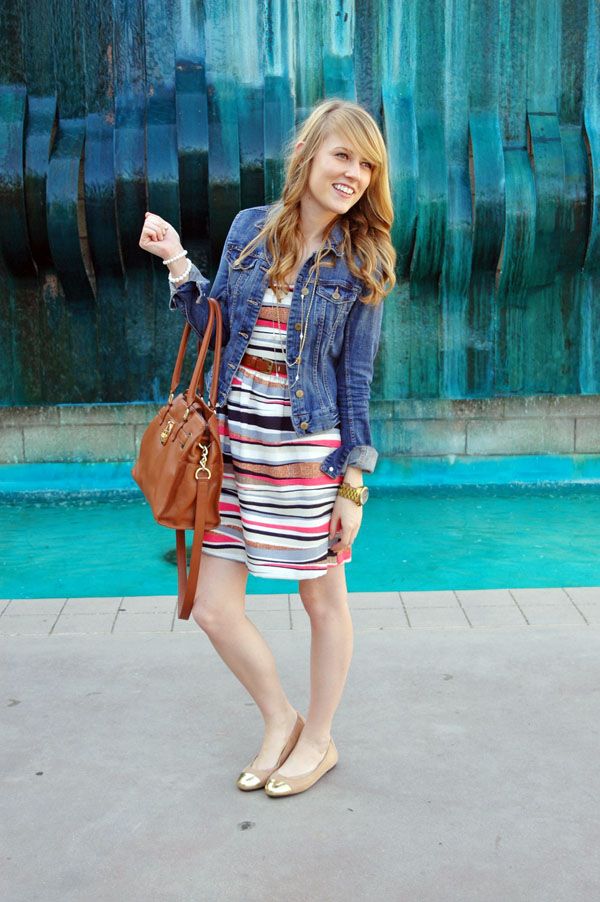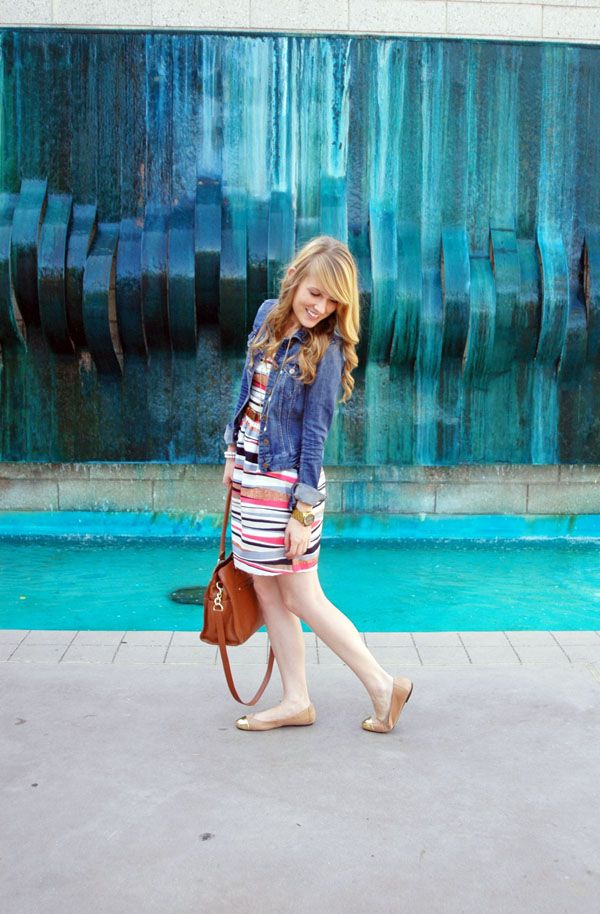 My Threads: Dress: Nordstrom Rack, Jacket: H&M, Flats: Me Too, Bag:
Calvin Klein
, Bracelets: Forever 21, local fair (made of recycled cymbals), Watch: Michael Kors
So I have to confess, I wear this dress a lot. Like, a lot a lot. The cost per wear for it is probably something like a dollar. And rapidly decreasing. Don't you love those pieces in your closet though?
I recruited my mom to take pictures of this outfit while we were on the Cal State Fullerton campus for a concert, and it was pretty awkward. Not only were people staring, but I almost walked into the fountain. At least three times. That would have been an extra uncomfortable situation. Wet shoes are the worst. So is falling in a fountain in front of a bunch of college students.
The concert was good, though!
Hope you had a happy weekend!