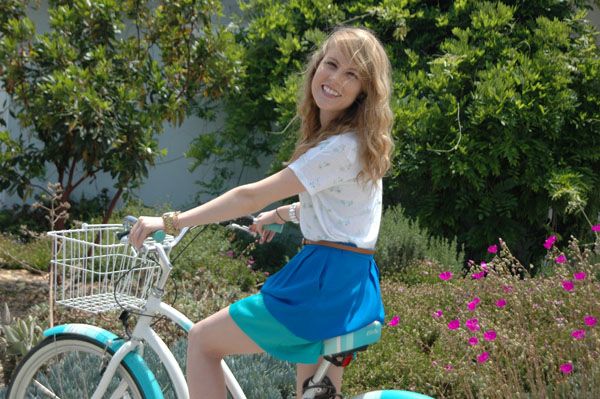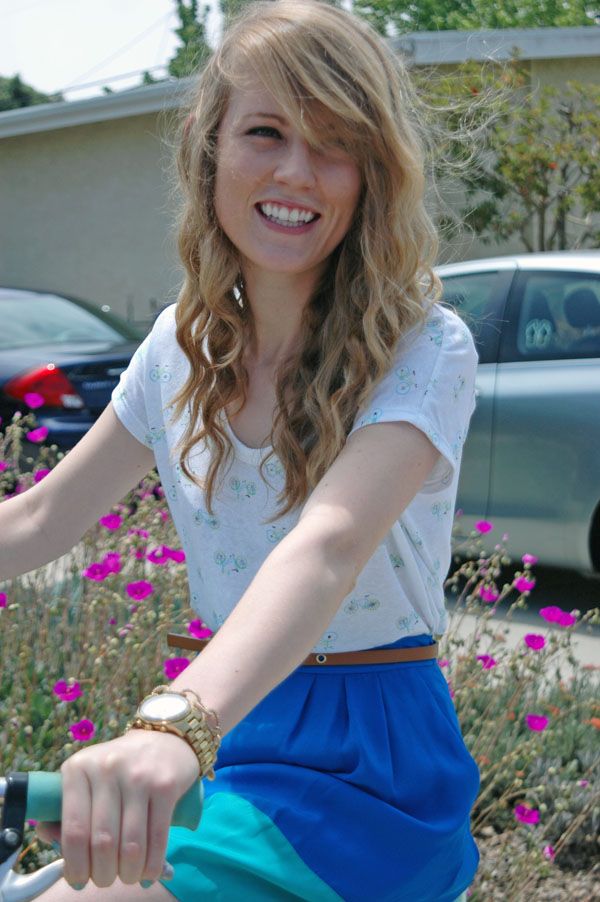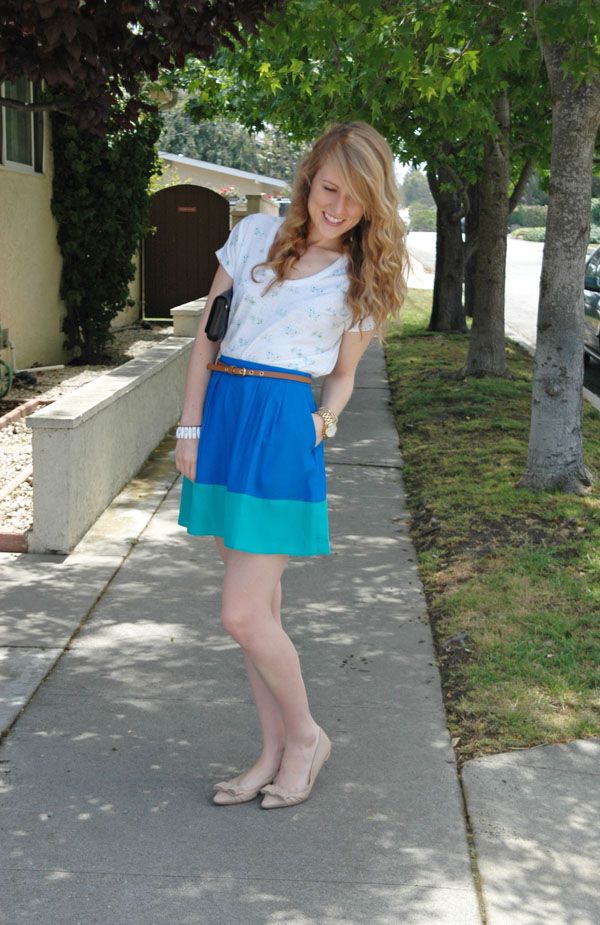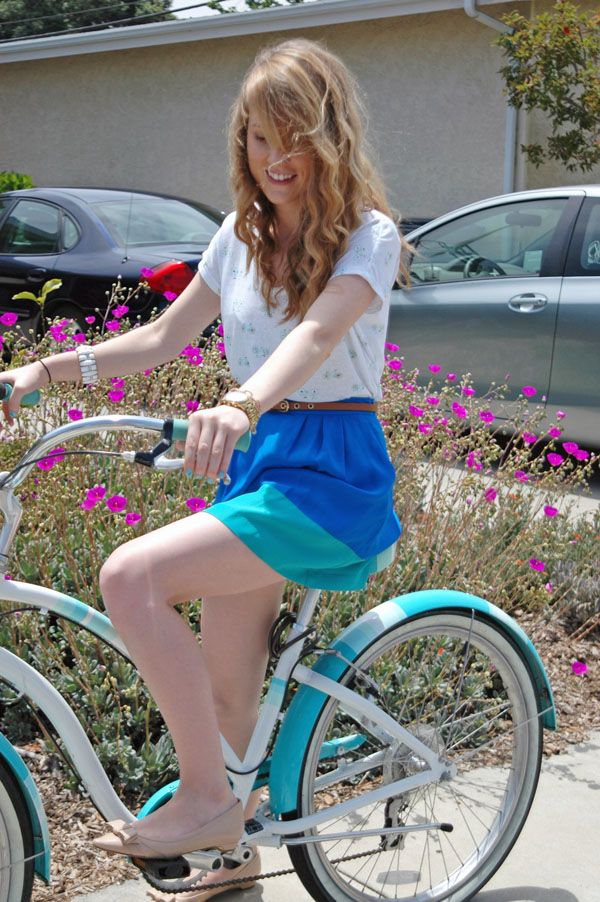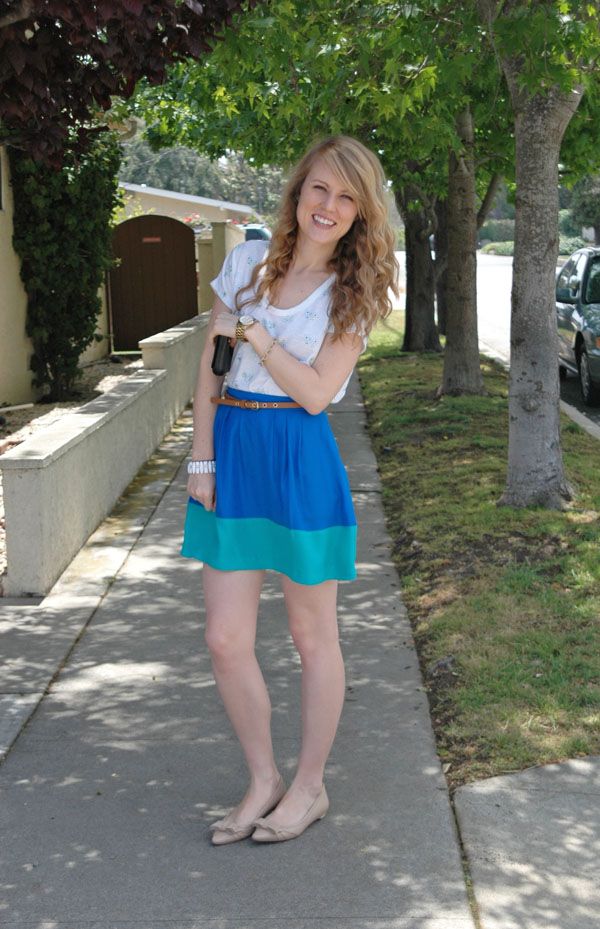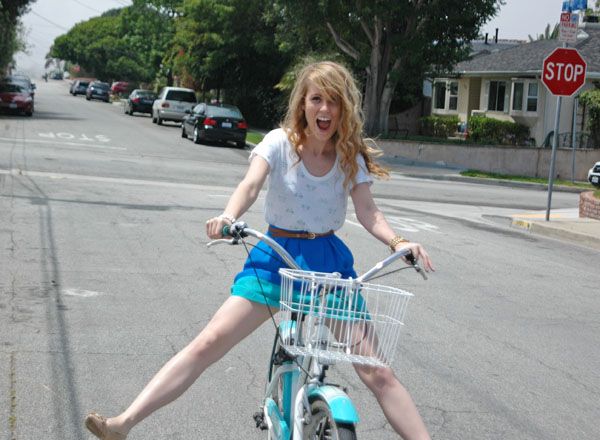 It was 100 degrees here yesterday. I kid you not. So what did I want to do? Well nothing, really. It was kind of too hot to function. But warm weather (in general) is getting me super excited for summer! And I definitely want to spend summer sitting in the sand and riding bikes.
Since all my usual photo taking victims were out of town this weekend, I had my mom take a few pictures in my bicycle shirt on Sunday. Yes, Mother's Day. Mean, I know. But as soon as she saw I had bicycles on my shirt, she decided I should take pictures on a bike. And my sister's bike just so happened to match my outfit. Pretty darn convenient.
And just for the record, these are not the best bike riding shoes in the whole world. Pointy toes and pavement are not friends.
Happy Tuesday!