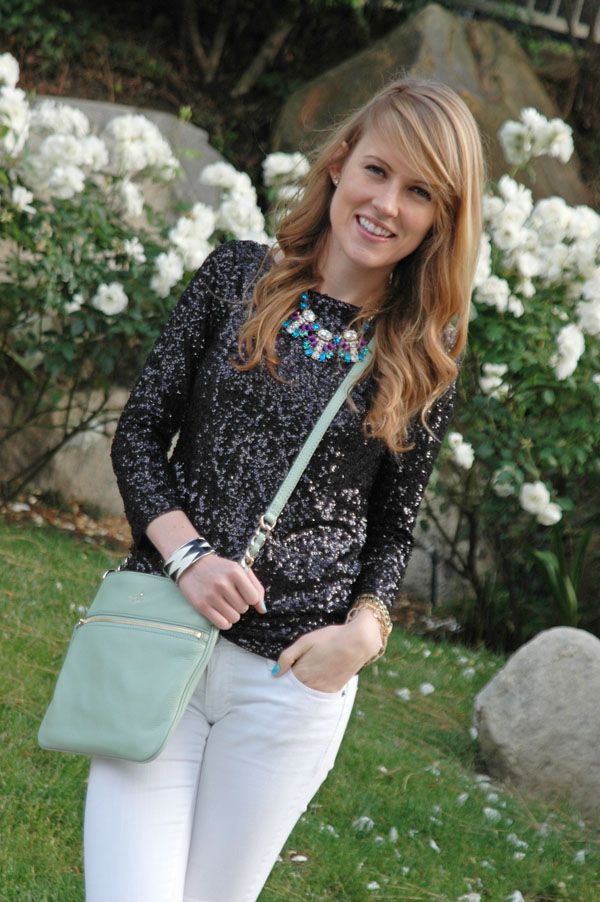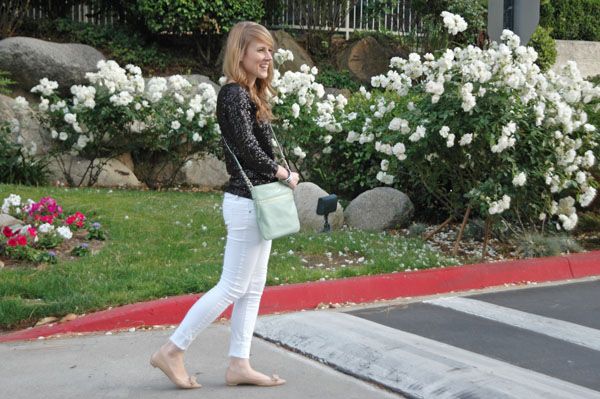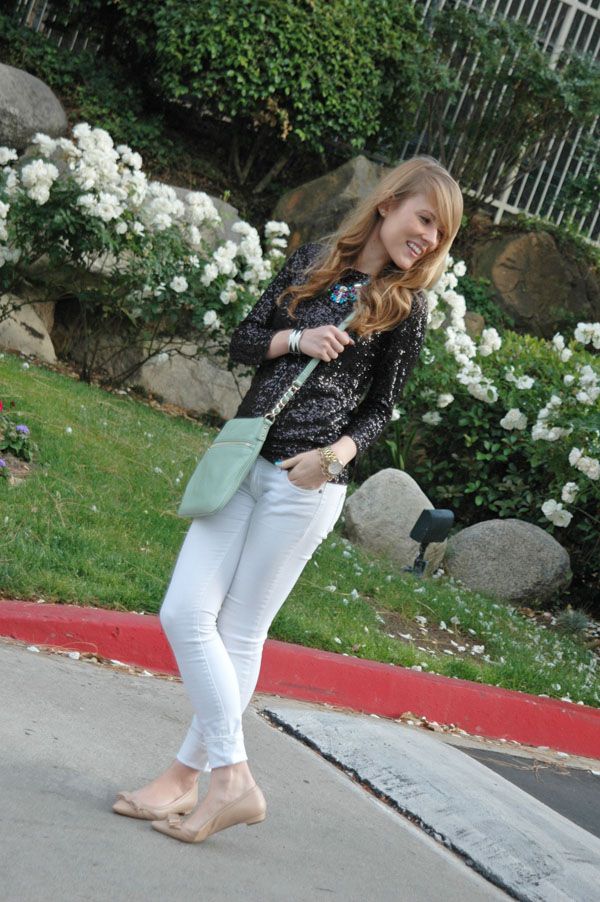 I've never been very good at just rocking black and white together, but I'm starting to love it a little more. You've probably noticed, but I'm a bit of a color addict. And a print addict. I still can't help throw in a little color, but I voluntarily paired white pants with a black shirt today! Which is progress. I think.
Anyway, let me tell you a sad story about this bag with a happy ending. And a helpful ending. I used it for the first time last weekend, and was crazy careful not to bump anything with it. Or spill anything on it. When Marc and I went into the movie theater to see Iron Man 3, the bag was totally clean.
Then we came out, and horror struck. The back had dark dirt smudges all over the front. Now, I don't stress over regular wear and tear on things, but this one had me pretty distressed. Mostly because I could not figure out for the life of me how the dirt got there.
When we got home, I looked up how to clean leather at home. I was about to resort to taking it in somewhere, and then I spotted it. The white magic eraser. A few minutes of strategic, gentle rubbing, and voila! Stains pretty much gone.
Moral of the story? Magic erasers really are magic! And I shouldn't own light colored bags.
And now it's time for a giveaway! The gorgeous shop,
Boutique Sui Numeris
, is generously giving away a $30 gift card that can be used toward anything on their site. Amazing, right? Get to entering!
Happy Friday!
a Rafflecopter giveaway